Wintery weather conditions in the north of France make it difficult for migrants and refugees to stay warm, especially at night. A woman has now donated the 20 tons of firewood to help desperate people survive the cold months.
Local media in France report that the owner of a forest has donated 20 tons of firewood to a refugee camp located along the English Channel. According to local newspaper La Voix du Nord, volunteers helped to bring the logs from the low mountain range of Vosges in eastern France to the port city of Calais. The wood is intended to be used for heating as well as cooking.
Pierre Roques, one of the volunteers, told the local newspaper newspaper that he "incredibly grateful" toward the woman, who had made the donation.
"This wood could last us between three weeks and a month," Rogues said.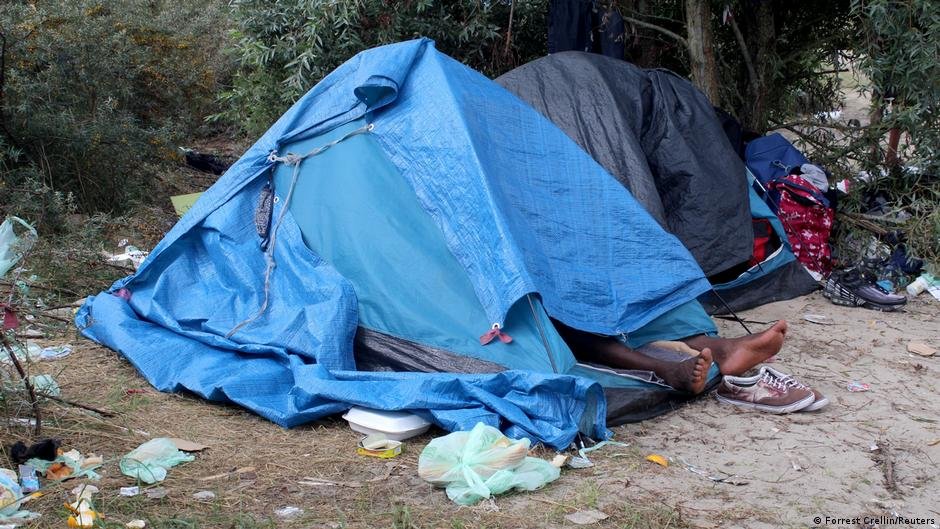 Read more: Five years after the 'Calais Jungle', conditions for migrants continue to deteriorate
Deadly journeys
More than 1,000 migrants and refugees continue to survive in makeshift tent communities in and around Calais, hoping to cross to the UK using irregular means. In the meantime, they are often exposed to abusive behavior by local authorities, according to Human Rights Watch and other NGOs.
For years, migrants have been camping out in this region where the English Channel measures only 34 kilometers at its most narrow point.
But that journey to reach the UK is dangerous and can end fatally. In late November, a boat capsized in the English Channel as 29 migrants on board tried to reach Britain. All but two of the people on board drowned during the incident.
The United Kingdom and France have been trying to monitor and intercept crossing attempts but with very little success. The issues of migration of foreigners in France to the United Kingdom has also been made more difficult with the UK's departure from the European Union.
Read more: Channel shipwreck: France launches appeal to identify victims
With dpa