The latest planeload of Iraqis who had traveled to Belarus in the hope of making it to Europe took off to northern Iraq from Minsk on Saturday, December 4.
A Boeing 747-400 carrying 419 Iraqi people, including four children, took off from the Belarusian capital Minsk on Saturday, December 4.
The plane is the latest in a series of flights that the Iraqi government has put on to fly its citizens back from Belarus. According to the German news agency dpa, quoting Belarusian sources "more than 2,000 have been flown back in the past few weeks."
At the same time as some Iraqis were being flown back to the Iraqi Kurdistan city of Erbil, the region from where many of those who have flown to Belarus hail, thousands more were still waiting on the border between Belarus and Poland.
IOM assistance
At the end of November, the UN migration agency (IOM) estimated that there were around 7,000 migrants in Belarus. The agency said it had been scaling up its assistance to those at the border.
"Together with UNHCR and partners, our priority is the safety of these stranded migrants, upholding their human rights and preventing more deaths as temperatures remain well below freezing," said António Vitorino, Director General of IOM in a press release at the end of November. 
The IOM has also been helping to assist the voluntary returns. However, in a press release on November 29, the IOM said that only a limited number of the thousands at the border had expressed a desire to fly back to Iraq.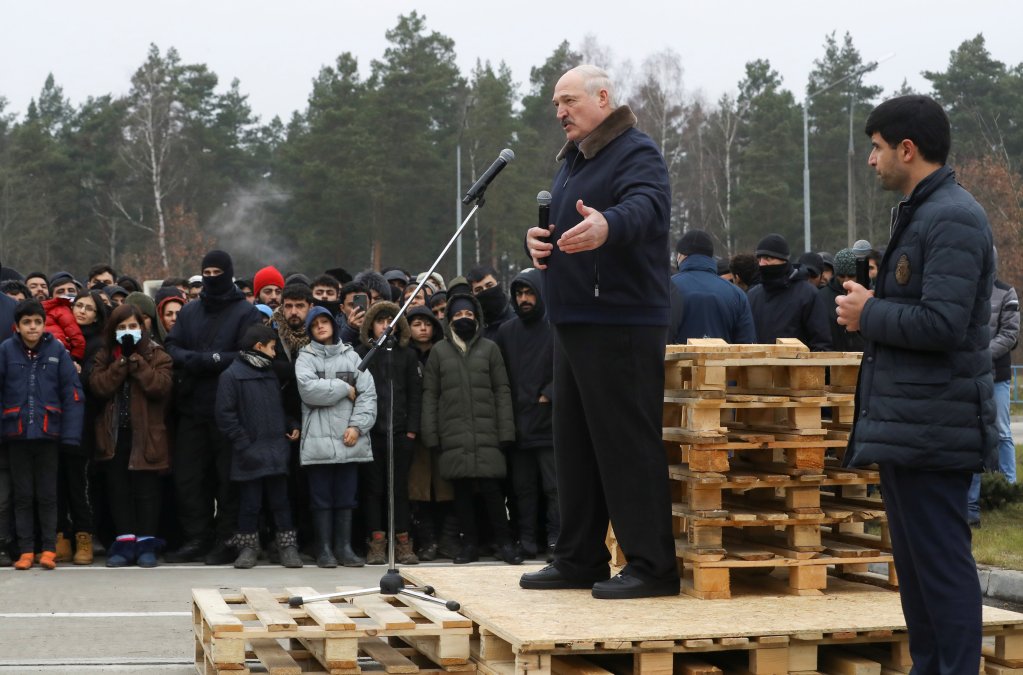 Attempts to cross the border continue
Meanwhile, the Belarusian state news agency Belta published more pictures of snowy scenes at the border, where children were holding up pictures asking Pope Francis for help. The Pope was visiting other migrants and asylum seekers in the Republic of Cyprus and on the Greek island of Lesbos at the weekend.
The Polish border guard said that 62 more attempts had been made to cross the border on December 3, and that four people had been arrested, reported dpa.
EU countries accuse the Belarusian leader, Alexander Lukashenko, of using migrants as pawns in a kind of 'hybrid warfare.' For his part, Lukashenko is annoyed about the sanctions placed on his country after his authorities diverted a Ryanair plane flying to Latvia and forced it to land in Minsk, taking off a Belarusian citizen and opposition blogger and his girlfriend from the plane.
The EU however, has responded by imposing even more sanctions, most recently on December 2, in an effort to target those involved in migrant smuggling.
The news agency Reuters interviewed some Iraqis who returned on flights earlier in November. "We spent a month in Belarus but it was so cold and so tough there," said Mohsen Addi, a Yazidi from Sinjar in northewestern Iraq to Reuters.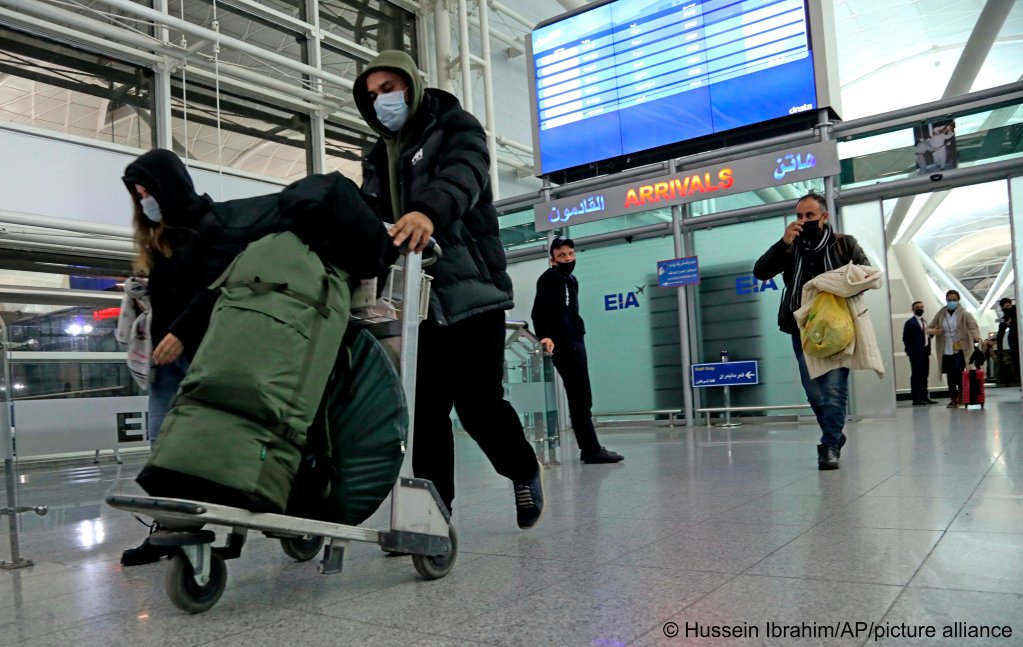 Trying again
Addi said he would have stayed "until death," but he felt his family were in danger. However, he told Reuters that "if the situation doesn't improve in Iraq, I'll leave again. There's no other choice."
Many Iraqis and Iraqi Kurds who are leaving Iraq spend several thousand Euros on flights and packages to Belarus. The packages they buy often claim to offer hotel accommodation before a quick and easy trip across the border into the EU.
What they have been met with though are increasingly difficult conditions at the border, where barbed wire fences, soldiers and freezing temperatures await.
A 30-year-old Iraq Kurd who wished to remain anonymous told Reuters in mid-November that he decided to board a repatriation flight because of his wife. "I would not go back [to Iraq] if it wasn't for my wife. She does not want to go back with me to the border, because she saw too many horrors over there."
At least 12 people have died at the border so far since the summer when the latest stand-off began.
With dpa, Reuters