Small groups of journalists have recently been allowed into the restricted border zone on the Polish side of the Poland-Belarus border. The Polish border guard reports fewer crossings, but tensions remain. Meanwhile on Sunday, another death was reported of a mother of five from Iraqi Kurdistan.
The Polish border guard told journalists from Reuters in their visit to the Kuznica border crossing on Monday (December 6) that there had been fewer attempts to cross the border from Belarus in the last few days. Tensions however remain.
Because of Poland's declaration of a state of emergency in September, which was recently extended, neither media organizations nor human rights organizations were allowed access to an area of several kilometers stretching around the border region.
However, as of December 1, new rules allow the media to apply for permission to visit from the Polish border guard. Polish Border Guard Captain Krystyna Jakimik-Jarosz told the visiting journalists that "despite the decreasing number of attempts to illegally cross the border, we still have to deal with provocations from the Belarusian side."
'Throwing firecrackers'
Jakimik-Jarosz claimed that on Sunday the Polish border guards had seen Belarusian security services drive a car along their side of the border "from which Belarusian soldiers every dozen meters or so were throwing firecrackers." That day the border guard reportedly registered 35 attempts to cross the border.
Between Monday and Tuesday, the Polish authorities counted 116 attempts to cross, reports dpa.
In comparison, on November 17, there were 501 registered crossing attempts. Since migrants began gathering on the Polish border in the summer, Poland has registered about 40,000 attempted border crossings, almost 9,000 of them took place in November alone.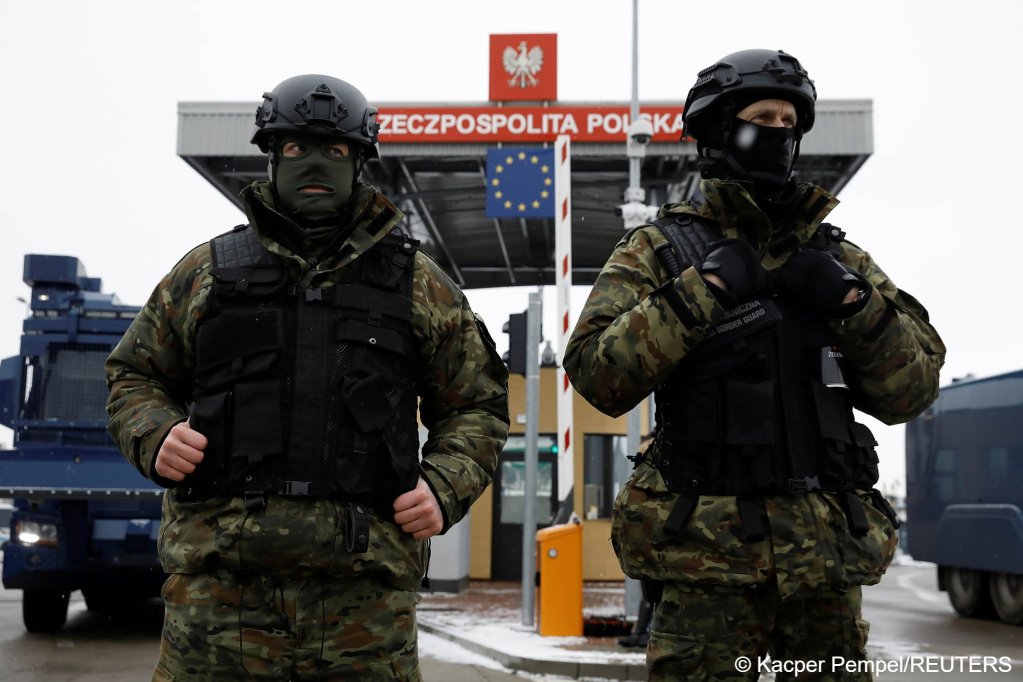 Kurdish mother of five dies in Polish hospital
On December 5, it was reported in various media that an Iraqi Kurdish woman who was found in a weakened state in the Polish border region on November 12, had subsequently died in hospital. The 38-year-old woman, a mother of five, had been in the forest for a week, wrote the English language Polish online news source Notes from Poland (NFP).
Her children are reportedly aged between six and 13 and have survived her along with her husband. They are now applying for asylum in Poland. The woman, Avin Irfan Zahir, was reportedly "24 weeks pregnant and suffering severe hypothermia" when she was admitted to hospital.
Notes from Poland and other media said her body temperature was registered at just over 27 degrees Celsius when she arrived at the Polish clinic. Two days later, while still unconscious, the woman suffered a miscarriage. It later transpired that her unborn baby had been dead for some time.
The woman's condition following the miscarriage did not improve and the Polish border guard confirmed her death on Sunday. She is reported to have died on Friday evening, December 3.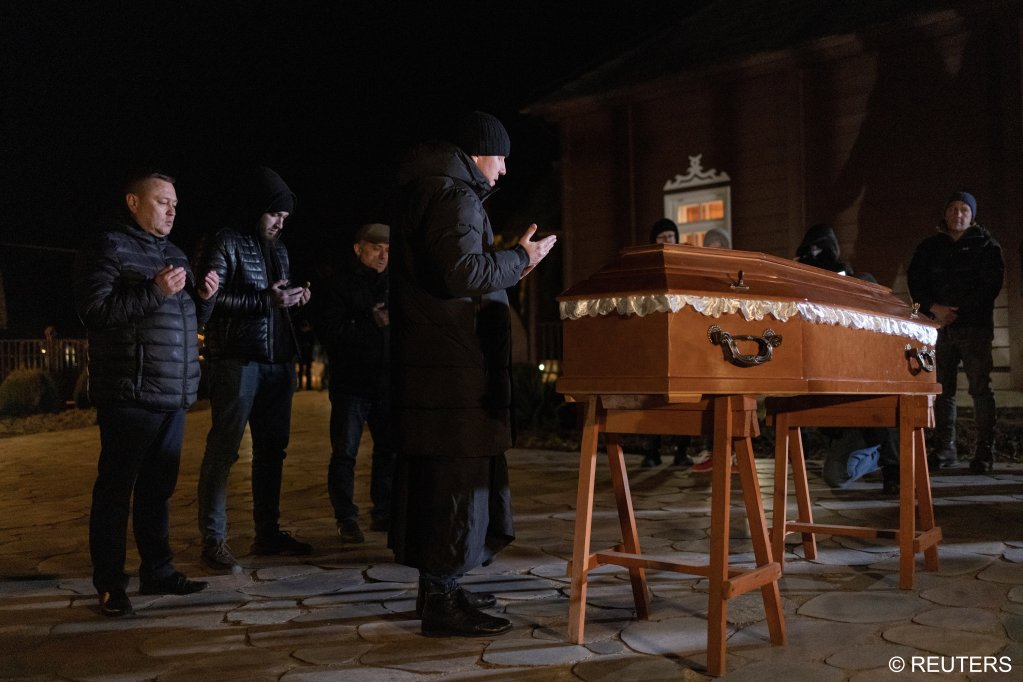 Funeral for unborn child
A funeral for her unborn child was already held last week at the Muslim cemetery near Bohoniki. District prosecutors are now investigating the woman's death. The head of district prosecutors in Hajnowka, the town where the woman died, are reportedly collecting evidence with the intention of opening an investigation into manslaughter.
The woman's family are being housed with the help of a foundation which says it was set up on Christian values -- Fundacja Dialog (Dialogue foundation) --, reports NFP.
Requests to Poland by ECHR
Meanwhile, although the number of crossings at the border may have eased, tensions between the EU and Belarus remain. On December 6, the European Court of Human Rights (ECHR) announced that it had sent "dozens of requests for interim measures" concerning the situation at the borders with Belarus.
In a press release by ECHR, the court said it was receiving daily requests for these interim measures. In most cases, it said the applicants for these requests "claim to be on Polish territory and are seeking some kind of international protection."
The applicants "seek among other things, legal assistance, material aid (in particular sustenance, medical care and sanitation), not to be removed from Poland, and international protection. They allege that their lives will be in danger if they are sent back to Belarus and, in some cases, subsequently to their countries of origin."
Poland has been asked by the ECHR to not send people back over the border to Belarus until further notice.
Since August 20, the ECHR has processed 47 of these types of requests, brought by a total of 198 applicants, writes dpa. Forty-four of these requests have been lodged against Poland, one against Lithuania and two against Latvia.
Later on Monday, the Belarusian authorities announced their own retaliation against ongoing and strengthened EU sanctions. The Foreign Ministry in Minsk is reportedly banning "the import of a number of goods originating from the states applying the illegitimate anti-Belarusian sanctions."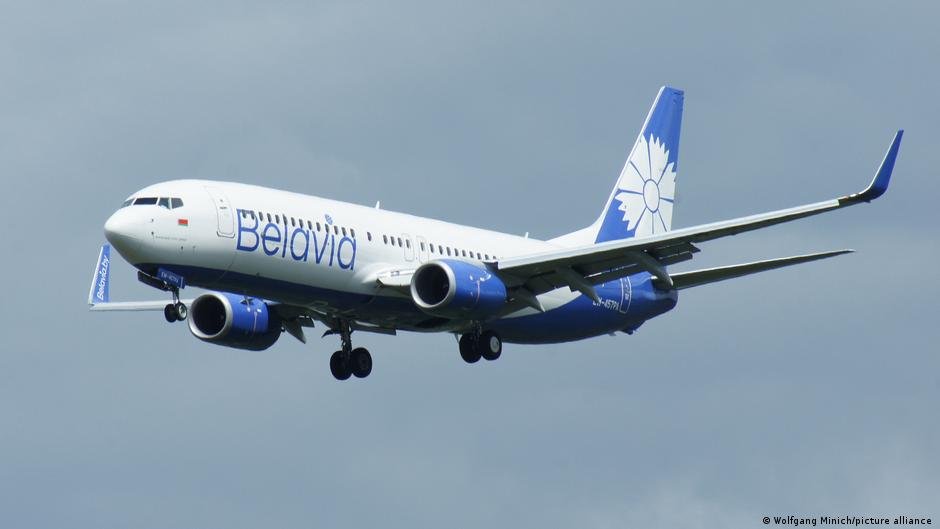 Belarus announces sanctions
The ban is said to include stopping EU and British airlines to fly over Belarusian air space, in a tit-for-tat response to the EU and the UK stopping the Belarusian state airline Belavia to fly in its airspace.
The Belarusian foreign office also said it would be strengthening its ties with Russia. The Polish government said on Tuesday, November 7 that they think about 7,000 migrants remain in Belarus, hoping to make it into the EU.
A spokesperson for the Polish intelligence services, Stanislaw Zaryn, told the PAP news agency: "We estimate that the Lukashenko regime sent back about 3,000 migrants to Iraq and Syria, but considerably more, about 7,000 are still on the territory of Belarus."
For that reason, Zaryn said it would be "premature to say the crisis was over," wrote dpa. An additional repatriation flight from Minsk to Iraq has been planned for later on Tuesday, and a flight to Syria is expected to take off on Wednesday, said dpa, reporting its source as a Minsk airport announcement made on the social network Telegram.