Three men accused of smuggling migrants across the Channel have received jail sentences of one to four years, report French media. Meanwhile, the British and French approach to the migration situation has been criticized by Nobel Prize for Literature winner Abdulrazak Gurnah.
The three men are accused of arranging trips for at least 530 migrants between June and August 2021. The German news agency dpa reported that through these trips they earned €1.3 million for the smuggling rings that employed them.
When police arrested them a notebook was found in the men's car containing at least 150 names in it with notes recording payments and even videos of the crossing. Some of those who had crossed successfully sent expressions of thanks along with their videos, reports dpa.
The men were sentenced in a Boulogne court on Monday, December 6, wrote the state broadcaster France Info. One of the accused is reporteldly from Syria and two are Iraqi Kurds. In the car police also found some buoys and a person who was hoping to cross the Channel imminently.
Increased controls after tragedy in November
After picking them up investigators subsequently discovered what appeared to be a promotional video on the social media channel Tik Tok in which one of the accused appeared to be advertising their services, reports France Info.
Investigators suppose that the three men accused are relatively low down in a wider organization and are not in control of a smuggling ring themselves. One of their lawyers, reported France Info, noted that sometimes people who hope to cross the Channel themselves first act as intermediaries in this way to pay for their own passage. Reportedly the men broke down in tears several times during their trial and have denied doing anything wrong.
After 27 people drowned just off the French coast in November 2021, five suspected smugglers were arrested by French police.
Britain and France are currently discussing more policies designed to shut down the trade in Channel crossings and prevent more people dying in the attempt to reach the UK. However, a series of rows about how best to handle the situation means that no new solutions have yet been agreed.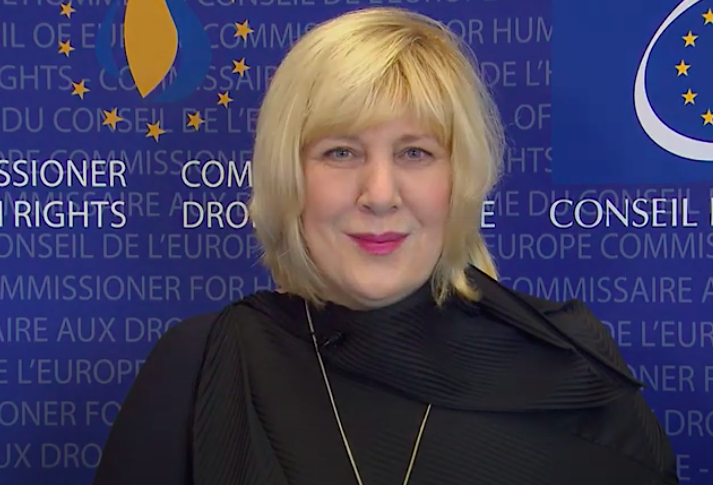 Council of Europe writes to British and French
On December 8, Dunja Mijatovic, the Council of Europe's Commissioner for Human Rights, wrote open letters to both the UK Home Secretary (Interior Minister) Priti Patel and the French Interior Minister Gérald Darmanin. She said that both countries should "ensure that the human rights of refugees, asylum seekers and migrants take center stage in their actions to deal with crossings of the Channel."
The Commissioner noted that following the drownings on November 24, both countries had initially "focused heavily on further repressive measures, while the underlying issues of the lack of safe and legal routes and other human rights aspects of this situation have largely been ignored."
Mijatovic noted that "there is currently no framework for persons staying in France to apply for asylum or for a right to stay on other grounds in the UK, which would allow them to avoid dangerous irregular sea crossings."
According to Mijatovic, the increasing focus on security is forcing people towards the most dangerous routes, like sea crossings. In fact, in the last two years, while the number of people attempting to cross the sea are greater, the number of those making it on to lorries or trains has been reduced due to high security checks and frequent scans and checks in the ports on the French side.
'Fair processing of asylum claims'
Mijatovic is calling for an access to asylum and a fair processing of asylum claims. She said, since both France and Britain are signatories to the European Convention on Human Rights, the Refugee Convention and other international human rights instruments, they should both be committed to upholding all the clauses contained within, which would include "ensuring the humane and dignified treatment of all, regardless of migration status."
The Council of Europe said they would publish any replies they receive from the respectivce countries "throughout the day."
Mijatovic was not the only person criticizing the handling of the situation. On Tuesday, December 7, the winner of this year's Nobel Prize for Literature, British novelist Abdulrazak Gurnah, hit out at what he called the "inhumane" responses from the UK and French governments.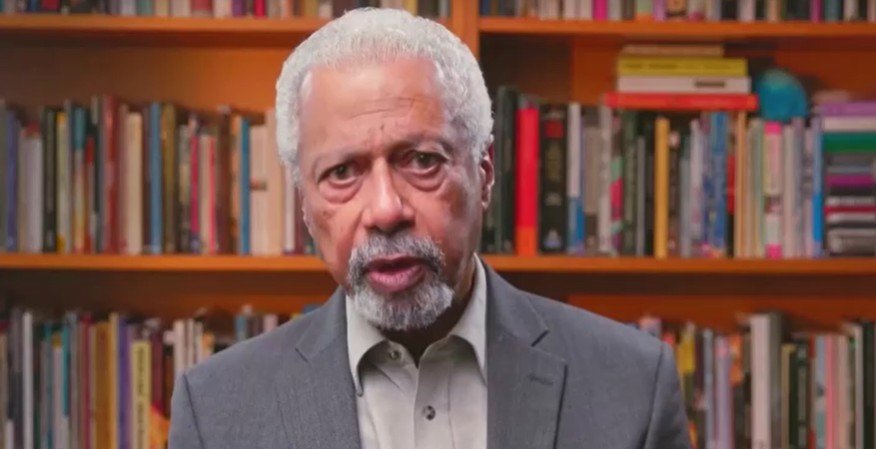 'Inhumane'
Gurnah said that he found it "rather strange almost to see the language, the narrative that is constructed against or about these attempts to cross." Born in Zanzibar, which is now part of Tanzania, Gurnah arrived in England as a refugee in the late 1960s and later acquired British citizenship. He recently retired as a professor of postcolonial literature at the University of Kent.
Much of his writing and teaching work has explored notions of home, displacement, and the themes of colonialism and post-colonialism.
During a press conference the day after he was awarded the Nobel prize, Gurnah wondered whether the reason he hadn't received congatulations yet from the British government was because he was born in Africa. "It's possible that that could be the explanation, that they don't quite see this writer as somebody to whom they owe congratulations," he said.
About 26,000 people are estimated to have made it to the UK by sea so far this year, despite Britain's Home Secretary repeatedly declaring that she will crack down on crossings and make the route "unviable."
With dpa, AFP, France Info