Cisse, Christian and Narcisse were among the first migrants to be rescued by the NGO vessel Sea-Watch 4. One year later, they are still fighting for a future in Europe.
"August 23, 2020 was the day I was rescued," says Cisse. The 28-year-old is sitting on a bench at a playground in the French city of Lyon and watching her two-year-old son Ali play with another child's bike.
A year ago the migrant from Ivory Coast was sitting on the deck of the rescue ship Sea-Watch 4, her little boy wrapped in a baby sling, wondering what would happen when she got to Europe. It was the first rescue mission by Sea-Watch 4 off the coast of Libya.
The Mediterranean crossing is one of the most dangerous migration routes in the world. This year more than 1,650 people have died or gone missing on the journey, according to the UN migration agency, IOM. Cisse and Ali were among those whose lives were saved, along with 351 others, during the Sea-Watch 4 mission last August.
Today they live in a hostel for undocumented migrants in Lyon. The building is run-down. The communal showers and kitchen have seen better days. It is a quiet place, but many of the residents have psychological problems as a result of their experiences, Cisse says. 
She too has suffered trauma: like so many others, she was forced to endure torture in Libya. She now has nightmares and problems sleeping, and she has been receiving psychological treatment since February. The doctor has diagnosed a severe post-traumatic disorder.
Cisse shares a small room with Ali. She takes some bread out of a plastic bag under the bed and spreads jam on it for the boy's breakfast. She got the bread from the Salvation Army, where she goes twice a week to get food for the two of them. 
At least they have a roof over their heads, she says. That's not something to be taken for granted, as many migrants in France sleep in the open.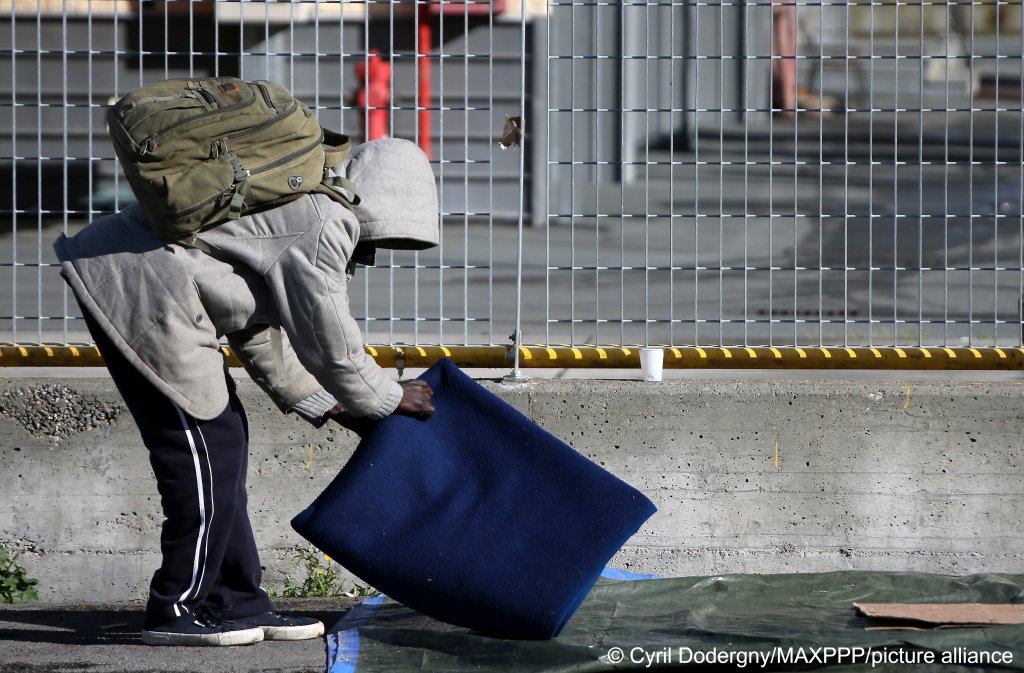 'The night goes faster than you would think'
Christian, from Cameroon, is one of the migrants without a home. The 24-year-old was kicked out of his hostel in Toulouse because he had a friend staying in his room, he says. Like Cisse, he was a passenger on board the Sea-Watch 4. And like her, he has been waiting for over a year for a decision on his claim for asylum.
Christian exists like a shadow in Toulouse – with no papers and no home, and always in fear of being picked up by the police. Whenever it's warm enough he sleeps on a park bench by the Garonne river. "The night goes faster than you would think," he says.
Sometimes Christian sits for hours near the Place du Capitole in the city center and watches life go by. If he is hungry, he walks past the expensive restaurants in the old quarter and breathes in the food smells that waft over him. The smell of food alone is enough to satisfy him, he says. Occasionally people give him food – he keeps some of it to trade against a place to sleep.The Cameroonian is a practising Christian, and he is also gay. If he goes back to his country, where homosexuality is illegal, he risks being stigmatized and persecuted.
It is hard for people like Cisse and Christian to get a residency permit here in France. They are subject to the so-called Dublin procedure, which usually means that the country through which they entered Europe is responsible for their application for asylum. In both Christian's and Cisse's cases, that country is Italy, because the Sea-Watch 4 docked in Sicily. According to Dublin, they may be forced to return.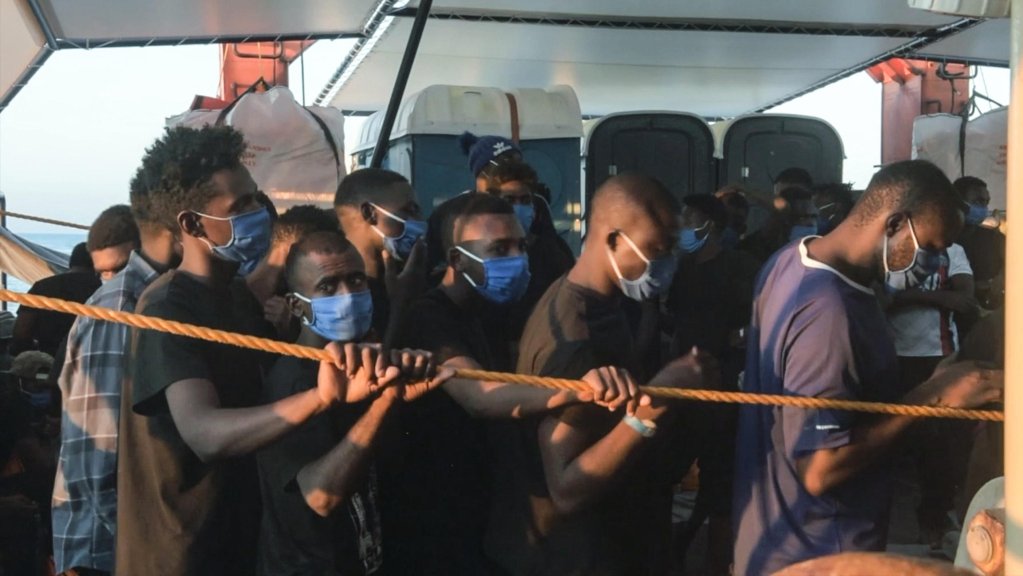 'Sticking to the rules'
Narcisse, from Cameroon, is not living under the threat of 'Dublin'. The 19-year-old has been granted a five-year permit to remain in Italy. He is studying Italian and plays football as a striker in the Scuola Calcio Astigiana in Asti. It was his greatest wish, when he was on board the Sea-Watch 4 a year ago, to be able to play football again.
Narcisse is aware that the five-year permit is a privilege. He is doing his best to stick to all the rules. He doesn't jay-walk, always uses the zebra-crossing, even if it means having to take a detour.
In Libya, one of the countries he passed through on his journey, he learned to be a car mechanic. He would like to do the same work in Italy – and he also wants to support his mother and sisters.
Life is treating Narcisse well in the camp in Asti, where he lives with more than 40 other men. He does have one minor complaint though – so much pasta! In Asti, the food seems to be just noodles, noodles and more noodles!
Meanwhile, Cisse has applied for asylum in France. There is a good chance that she will avoid being deported – because she is pregnant. Her psychological condition may also help to prevent deportation. Her medical certificate states that sending her back to Italy is out of the question.
Christian, being homeless, is hoping for a mild winter. For now he has no idea where he might find a place to sleep during the cold months. Was it worth it, coming to Europe? He can't answer that question just yet: "I'm alive and I still have hope," he says. "There are plenty of people on this earth who are suffering."
He definitely wants to stay in Europe. If it doesn't work out in France, then perhaps in another European country instead.
Based on a story by EPD, the press agency of the German Protestant church