Thousands of Afghan employees who worked with Western governments, organizations and the military, who have papers confirming their eligibility to leave Afghanistan along with their families are still waiting to leave, often in fear for their lives. Evidence presented by a civil servant in the UK suggests serious government failure in the handling of the evacuation.
After the Taliban took over Afghanistan in August, foreign powers scrambled to leave and evacuated thousands of Afghans who had worked with them during the 20-year presence in the country.
However, thousands more were left behind, and resettlement schemes promised by governments are not yet up and running, or are finding it difficult, with no consular presence in the country to ascertain who is still eligible to leave.
Many thousands of Afghans who were employed by Western governments, non-governmental organizations (NGOs) and various military forces now find themselves targeted by the Taliban. A large proportion of these people already have the required documents to leave but were left out in the airlifts for various reasons.
UK: Questions asked
The Foreign Affairs Select Committee in the UK has been hearing evidence this week testifying to the failed evacuation efforts.
One of the desk officers at the time of the evacuation, Raphael Marshall, presented an account of his work on the evacuation. In a 40-page report, Marshall lists the errors as he sees them in the response and running of the evacuation effort and the attempt to deal with crises in general. He claims civil service code was breached.
Marshall, a desk officer for the Foreign Office since 2018, was part of the Foreign Office's Afghanistan Crisis Response from August 21 to August 25. He was also part of the 'Afghan Special Cases' team whose responsibility it was to work with Afghans "whose lives were at risk because of their association with the UK, or the West as a whole, who did not qualify for the Afghan Relocations and Assistance Policy ARAP scheme."
Prioritizing vulnerabilities
People who fell under this jurisdiction, says Marshall, included "Afghan soldiers, politicians, journalists, civil servants, feminists, aid workers and judges." Marshall says he estimates "between 75,000 and 150,000" applied for this separate scheme, which was known as Leave Outside the Rules (LOTR).
However, "fewer than 5% of these people have received any assistance. It is clear that some of those left behind have since been murdered by the Taliban," Marshall says.
He says that already by August 21 "it was inevitable that the vast majority of Afghans appealing to the UK for evacuation would be left behind and that some would be killed by the Taliban." Marshall says that he witnessed "two important avoidable problems… which significantly undermined the efficacy of our evacuation effort."
Selection process 'not credible'
The first problem, in Marshall's opinion, was that the selection process itself was "not credible." Given it was known that not everyone would be evacuated, they should have selected the 1-5% of applicants who could be evacuated "rigorously and credibly to ensure we selected the individuals to whom the UK had the greatest obligations," he writes. He feels the selection decisions that were made were "made badly."
Secondly, Marshall feels that "avoidable bureaucratic problems significantly delayed the 'calling forward' of prioritized evacuees to the airport."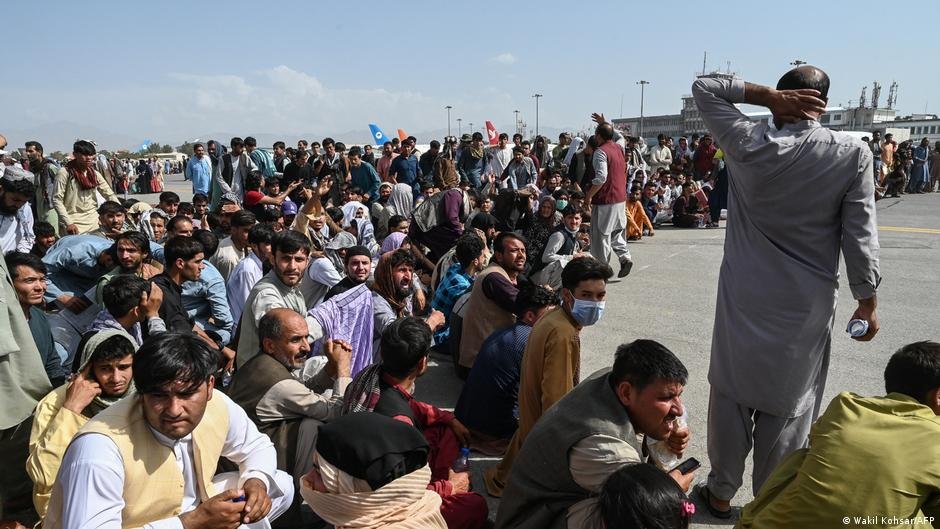 Failed to evacuate
In one piece of evidence, Marshall says that "one interpreter I was in WhatsApp contact with abandoned his second attempt to get into the airport because his nine-year-old child was crushed and was not breathing. He naturally wished to take his child to hospital to be resuscitated." Marshall says that British soldiers had located him and he said he would "return the next day."
Marshall says, knowing the gates would probably be closed the next day, he tried to persuade the man to continue but the man took his child to hospital "and was not evacuated." The man had already been turned away twice at the airport by British soldiers "despite having an FCDO [Foreign Commenwealth and Development Office] issued travel document." Marshall comments that he imagines the man though "if he waited his son might die and he might also be turned back again." Marshall says the man had "received his visa too late because of the process flaws set out above."
Another person Marshall was in contact with was afraid his tiny children would be crushed at the airport and wanted to know what British policy was if he was evacuated alone and could ask his wife and children to follow later. Marshall says he told the man "UK policy was not clear and I was unable to reassure him to any meaningful extent."
Dogs instead of people?
Using other powerful real-life examples, Marshall outlines how British soldiers' lives were "potentially put at risk" in order to help evacuate animals from an animal protection charity and other Afghans were "left behind who were at risk of murder," because of the resources used to escort dogs towards a plane.
In the final section, he details how the failure to correctly classify and prioritize the requests of the owner of a development and security company -- NOMAD -- led by a British veteran Benjamin Slater, led to the arrest and subsequent torture of both Slater and several of his staff. This was partly because, thinks Marshall, the company comprised both profit and not-for-profit activities. However, many of Slater's employees had been "subject to systematic harassment and intimidation by the Taliban including threats of rape, 'forced marriage' and murder."
As a British national, writes Marshall, "Mr Slater could have entered the airport at any time. […] Instead of entering the airport, he stayed in Kabul to try and save his staff." Instead, because of various decisions, Slater's staff were told they could not be evacuated. Later, Slater received assurances, writes Marshall, that he would be allowed to travel over the border to Pakistan with his staff. He and 50 employees set out for the border but on arriving there, were told that only Slater and one other person were allowed to cross.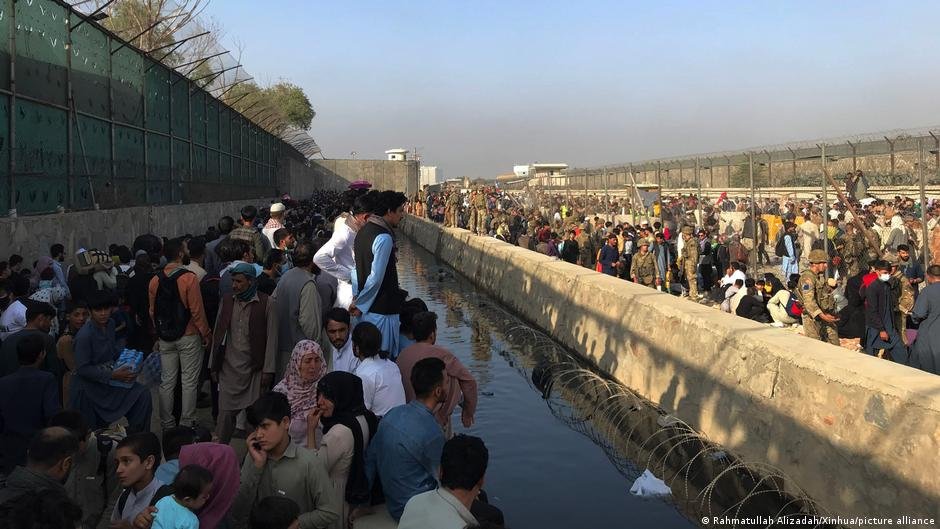 Imprisonment and torture
Mr Slater, writes Marshall, refused to cross without his staff. On the night of September 1, writes Marshall, "the Taliban raided the hotel where the Nomad group employees were staying. Mr Slater and six of his employees were then detained and imprisoned." Slater was held in prison for six weeks and "tortured repeatedly." Whilst being held captive he continued attempting to coordinate his staff's evacuation.
He was eventually released after a diplomatic visit by Britain to talk to the Taliban. Marshall concludes by asking the Committee to investigate this visit further in order to find out "whether this visit represented an acceleration of the UK government's (HMG) plans for engagement with the Taliban partly because, after HMG had arguably caused Mr Slater to be kidnapped and tortured, it was necessary for HMG to engage with the Taliban in return for his release."
Further questions were asked of the minister in charge of the resettlement scheme for Afghans in the UK by the BBC on December 7. They questioned why the scheme which was announced by Britain's Home Secretary in August 2021 is still not actually up and running, leaving thousands waiting in limbo, unclear as to how or when they can apply to be airlifted out of Afghanistan. The minister was unable to give a clear reply, saying they had to make sure things were right before allowing people to apply.
German questions
In Germany, the new ruling coalition, which was sworn into office on December 8, is facing similar questions. According to the Protestant news agency epd, between May 15 and November 26, 1,319 former employees with German institutions and 5,711 of their family ministers have arrived in Germany.
But the German interior ministry, in replying to a question raised by the Left party (Die Linke) in parliament and reported by the Funke Mediengruppe, said they couldn't say how many of around eligible 4,590 local Afghan employees and an estimated 19,966 family members had actually managed to leave Afghanistan and reach Germany.
Just as in the British case, the Left party criticized the government saying that many had received their permission to leave too late. "These people have suffered huge amounts of anxiety and insecurity. There are few options now for them to leave," said Left party member Gökay Akbulut.