In recent months many migrants crossing the border from Belarus to Poland have made it clear that their goal is Germany. They don't want to stay in Poland, where a large number of migrants are being held out of sight in an isolated, closed facility.
The phenomenon reminds Polish opposition MP Tomasz Aniśko of the "underground railroad" used by slaves in the United States of America to escape oppression in the South. Migrants from Iraq, Syria, Afghanistan or elsewhere who cross the border into Poland from Belarus are also forced to go "underground" to avoid being caught by Polish authorities before reaching their destination, Germany. But what happens to those who don't make it to the German border and remain in Poland?
InfoMigrants has learned that since the start of September, hundreds of people have been taken to a Polish military training camp outside the town of Wędrzyn about 50 kilometers from the German border. There they are completely cut off from the outside world. Journalists, lawyers and aid organizations are not allowed to enter, and the migrants are unable to leave.
On November 25, a group of men in the facility reportedly staged a riot, demanding either freedom or better conditions. The regional police department in Lubuska, which published a video of the riot on YouTube, said that some of the migrants tried to break through the fence, but none managed to escape. They reported that property was destroyed and migrants "set fire to various objects, threw chairs, destroyed CCTV cameras."
The riot came about a week after Aniśko, who is a Green Party member of the Sejm, was granted rare access to the facility. He told InfoMigrants that during his visit, which lasted about six hours, it became clear that the men there faced serious problems, starting with a lack of access to medical care.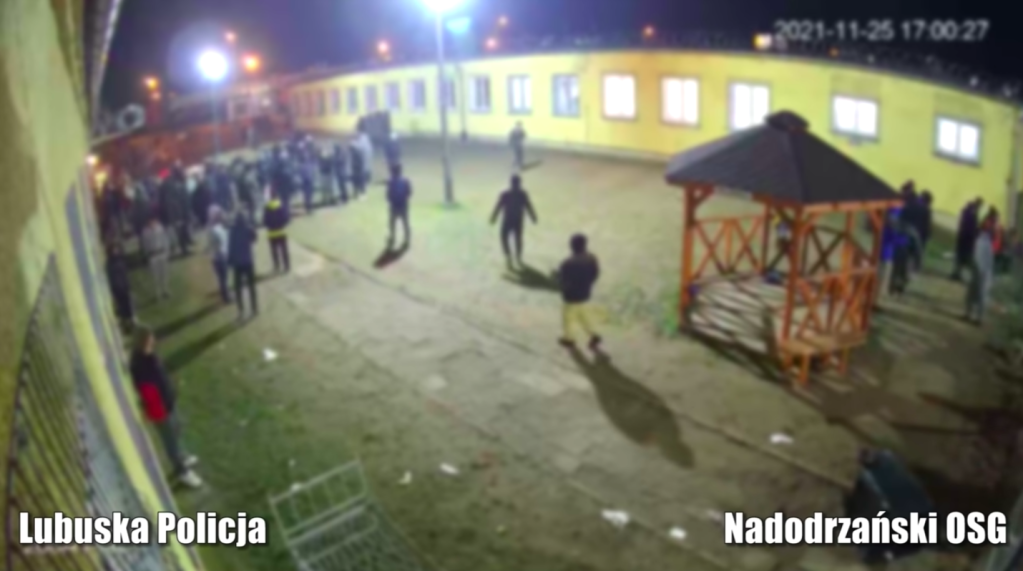 They showed me their scars
"It was a very difficult visit for me," Aniśko said. "These are, for the most part, very recent migrants who came [to Poland] within the last couple of months.
"You have 600 men there who all went through some sort of trauma. A great number of them have medical conditions that require attention and it was difficult to stand there surrounded by several dozen men showing me their injuries, their scars, their stories of kidneys that were being stolen somewhere, their injured eyes and teeth and and various skin conditions. Without any hesitation, they were showing me their scars as if I were a doctor."
As well as physical health problems, a large number of the migrants were suffering from mental health conditions, for which they were getting virtually no help, according to Aniśko. Many of them complained of traumatic experiences and depression, he said.
The migrants are held in the Wędrzyn facility for a period of three months during which a decision has to be made on their status. But the process is often slow and their detention can be extended for a further three months, leaving the men anxious and uncertain about their future. "They don't know what's happening to them," said Aniśko. "They don't understand their status, they don't know Polish law. They don't know how long they're going to be there or what's going to happen to them. The situation is totally intolerable for any human being."
A handful of those in Wędrzyn at the time of Aniśko's visit had enough money to hire legal representatives to work on their cases, he said. The rest had no access to legal assistance. The Polish Border police, who are responsible for the facility, say that anyone there can request legal assistance from a nongovernment organization. But Aniśko said that as far as he knew, this had not happened.
"NGOs probably don't even know about the existence of the facility and what needs are there," he said. "They are also so preoccupied with the situation on the border with Belarus that I imagine that they really have no manpower to come here and work with those people."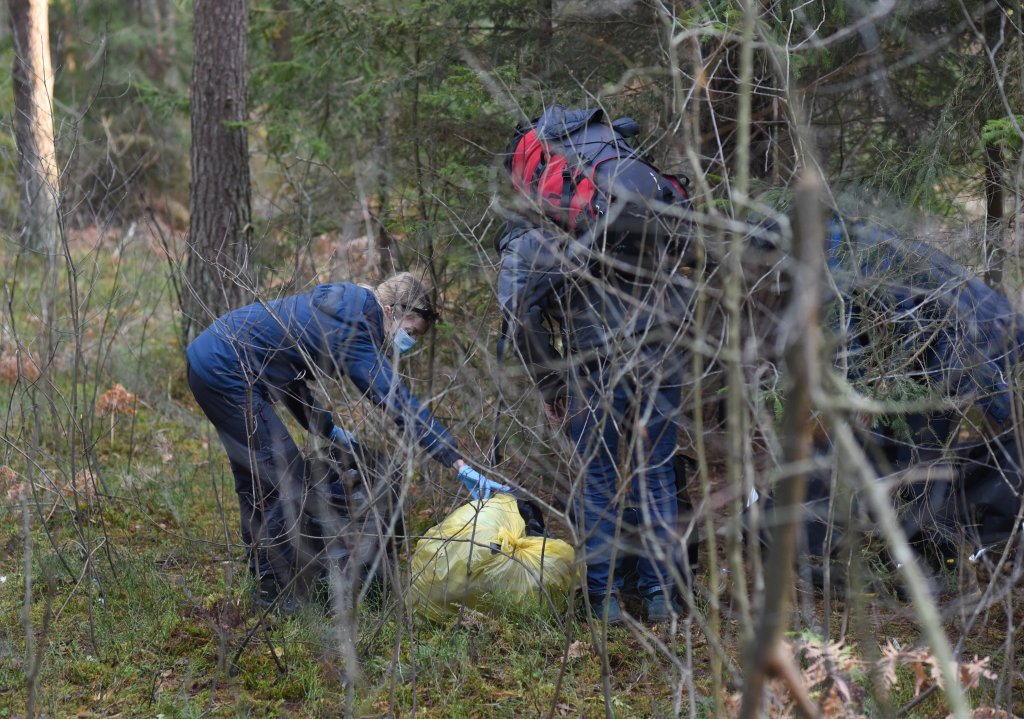 Aniśko wants to persuade doctors, psychologists and lawyers to step in. Unlike the Underground Railroad, he said, providing help to the migrants would not be a "murky, quasi-legal shady activity" but could be done openly. "There's a desperate situation in Wędrzyn, and hopefully some doctors will respond and will offer their services," he said.
Cut off from the world
A journalist based in Germany, Nancy Waldmann, wrote in early October for the online news portal MOZ.de about the Wędrzyn facility, which she managed to reach on foot through the woods. She described barracks behind a high fence topped with razor wire, men sitting and playing football, watched by uniformed guards.
According to Waldmann, authorities in Krosno say the men in the facility have access to the internet. But as the camp is so remote, the internet connection is poor and might as well be non-existent, explained Aniśko.
"They have no books. They have virtually no access to internet. They have virtually no access to TV. They have nothing to do there," he said. "They are locked up, 25 men to one room sleeping in bunk beds, and they have a tiny courtyard, which is barren ground surrounded by razor wire."
Aniśko asked the authorities about the opportunities offered to the men, and was told that they had one badminton set.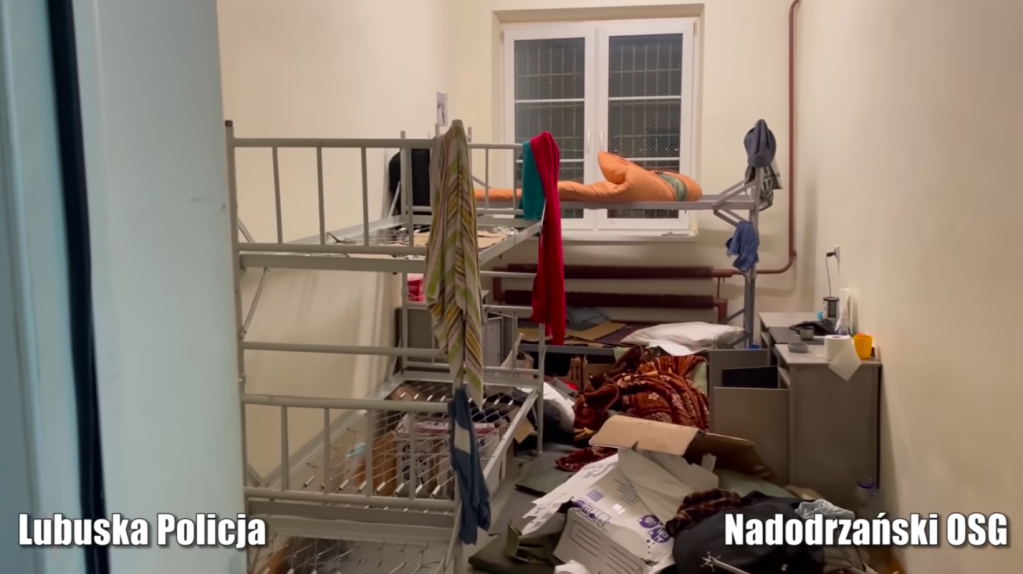 "There are a lot of things that could be improved, if there was a will on the part of the Border Police. But my impression is that the directions they're being given by their superiors are such that they don't need to try very hard to make this time for the migrants tolerable," Aniśko said.
After six months in the closed camp, if a decision on their case has yet to be made, the migrants are transferred to other facilities throughout Poland. Here they are only required to report in at night, so they are free to come and go during the day.
Many of these facilities are open only in principle, according to Aniśko, because they are located so far from the nearest town or village. "You can walk out of the gate and there's nothing there, so you can't do much with that freedom.
"I was told that 80 percent of those people at some point escaped from those facilities and tried to reach Germany. Very few of those individuals have the intention of staying in Poland, and really (the) Border Police do everything possible so they don't change their minds."
Aniśko stressed that he does not want a confrontation with the Polish Border Police. "We want to supplement what they are not able to provide with our own resources, with volunteers, with people who are concerned about the well-being of migrants," he explained. "We don't want to have another Guantanamo in the woods of Poland."
Police say migrants can access internet, other resources
In a written reply to questions from InfoMigrants, received on December 16, Polish Border Police spokesperson Joanna Konieczniak said that the migrants "can and very often do contact the media by phone or the internet."
She added that "journalists are very interested in the center, but some migrants do not want the media on site, which must be respected."
"Another issue is the protection of personal data of people seeking international protection on Polish territory, as well as the current restrictions due to the COVID-19 pandemic," Konieczniak said.
Konieczniak also claimed that the migrants are guaranteed constant medical care and access to doctors and specialists.
"A paramedic with appropriate expertise is on duty at the center every day to provide help in emergencies," she said. "In addition, a doctor is on duty several times a week. All emergencies that require the intervention of professionals are picked up by ambulances from a nearby hospital or by border patrol vans."
According to Konieczniak, every migrant "is informed of the possibility of contacting non-government organizations for legal advice. Lists of non-government organizations, foundations, etc. are provided to migrants."
Also read: Poland to Germany: 'Just cross the bridge'
This story was originally published on December 9, 2021. We have since updated the story to include the response of the Polish Border Police to an InfoMigrants request.