From Calais on a clear day, migrants can see the white cliffs of Dover in the UK. Those who have run out of money try to board lorries, others hope to pay smugglers thousands of euros to cross in small boats. But police patrols are everywhere and the camps regularly evicted. Still, migrants here stay, hoping one day their luck will turn.
This article is part of a series complementing our podcast "Tales from the Border". The audio feature format consists of eight episodes launched November 11, 2021 on Spotify, Apple Podcasts and other platforms.
🎧 Subscribe to Tales from the Border, and listen to previous episodes here.
Calais is a place where the roads outside the center are lined by high fences topped with barbed wire. At certain points in the city, it feels like a prison. Police patrol regularly and evict migrants from the many makeshift camps that spring up at the side of the road, hidden behind bushes and trees, or around abandoned buildings and warehouses.
The sound of seagulls call plaintively through the air. The engines of cross-channel ferries and working fishing boats and tankers thrum across the water; looming just off the long wide beaches, flanked by dunes.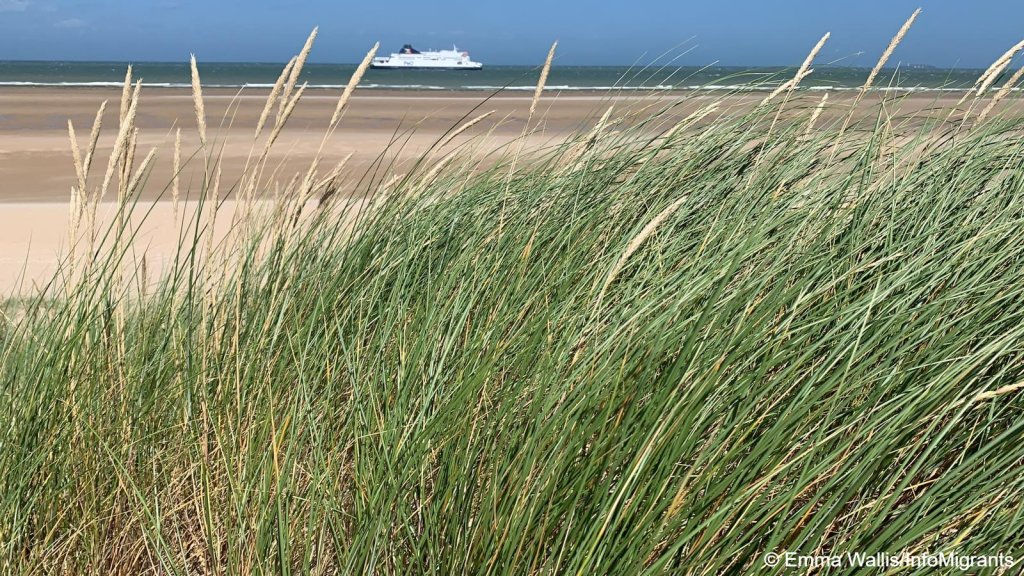 Even in July, when InfoMigrants visited to record the podcast, the winds and temperatures were relatively cool. Sleeping outside in these conditions is hard, especially when the available camping grounds are rough, gravel strewn or muddy tracts that no one else wants to occupy. In winter, those hardships are magnified.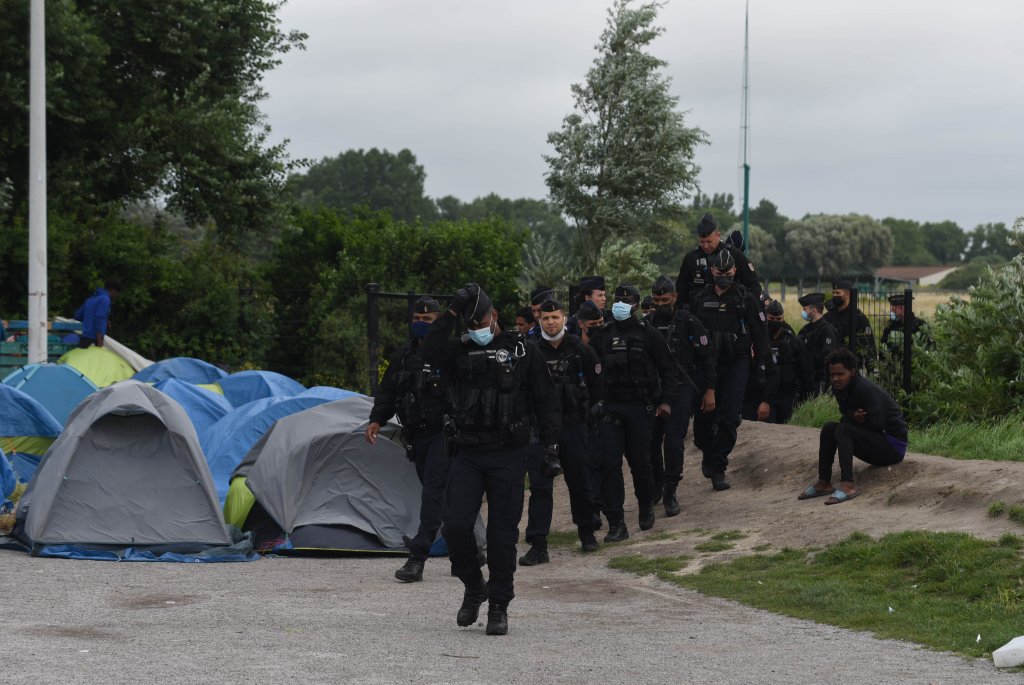 Two parallel communities, one town
In the center of town, it feels like there are two parallel communities coexisting within this space. Calais is not a particularly rich town, high unemployment, even in the French population, is in evidence in empty shop-fronts and crumbling buildings. But in other parts of the city, restaurants and bars still open, people go out for a beer and some seafood, or to buy a nice bottle of wine.
In among the towns' people are small groups of migrants, mostly young men, who tend to stick to their ethnic groups. Somalis with Somalis, Sudanese with Sudanese, Eritreans with Eritreans and Iraqi Kurds with Iraqi Kurds.
They only mingle slightly at food distribution points, but even there they tend to gravitate towards one activity within their groups. So a group of Afghans might be playing cricket, young Sudanese men will start a football match or get their hair cut together. The only mixing tends to be in the queue for tea, coffee, hot chocolate and biscuits, something that crosses borders, or huddled around the generators to charge mobile phones.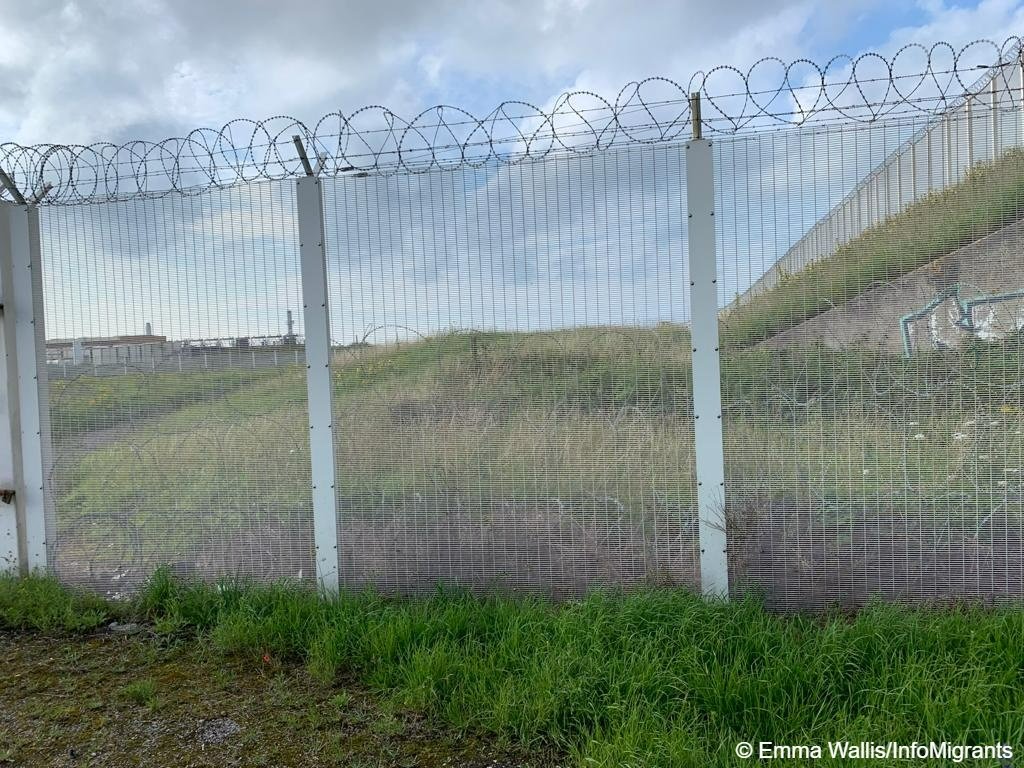 A 'safe haven'
Migrants mostly venture into town to queue up outside organizations like Secours Catholique (a Catholic charity helping migrants) on the days when they run a day center. The rest of the time, the groups of migrants stick more to the outskirts of the city. Huddled around fires or burnt out cars, the seats stripped from the cars and being used to provide a bit more comfort for the unofficial leaders of the group. Those who decide if anyone is allowed to speak to the media or not, and those who make sure that order is maintained in the camp and unwritten rules are obeyed.
"My plan when I left Sudan was to go to other countries, where it can be safe for me and where I can have a good life," explains Jamal. He too was once a migrant who arrived in Calais. Today, he is studying business administration at university and working as a volunteer with Secours Catholique. He speaks fluent French, English and Arabic and helps mediate with groups of his countrymen who attend the drop in center to wash their clothes, play some football and get legal or linguistic advice from the volunteers there.
The center is a safe haven for migrants, that's why the volunteers running it don't allow photos within its walls. Some groups regard the InfoMigrants' microphone suspiciously. After a while talking, Jamal calls time, saying that's enough, people are asking him questions and wondering what we are doing.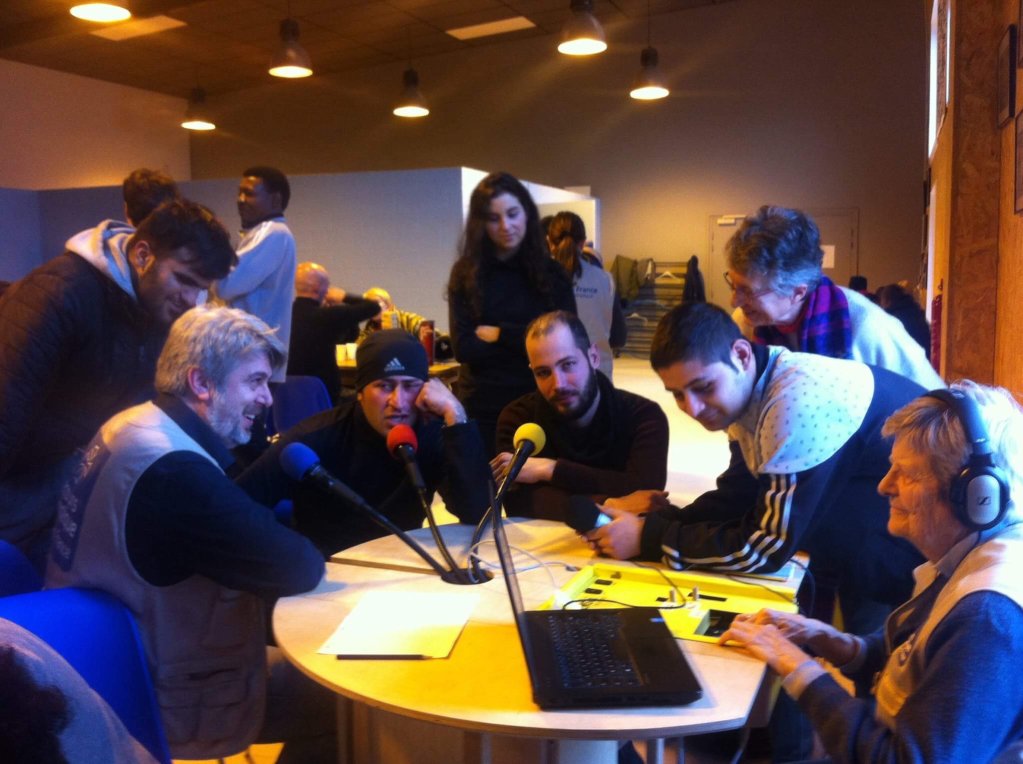 Numbers increasing
Jacky Verhaegen is in charge of the day center. "The numbers of people stuck in Calais have increased since the end of winter," he explains. "The people who are stuck the longest time here in Calais are usually the people who have the least money. So they are trying to gather small groups of people and trying to buy themselves a small boat ... they try by themselves to cross, without smugglers."
People like Awat, who says he is 17 years old, although looks much older. He says he arrived from Libya, via Malta and eventually made it to France, after being detained in Malta for around six months.
Awat says he feels "sad" in Calais. He hopes that life in England will be "good. I am just looking for a good life, for a good place, for no fight, [where] nobody can kill you, nobody can hassle you." Awat says he hopes the UK can offer him a fresh start. Lots of his friends are already there, in the northern port city of Liverpool.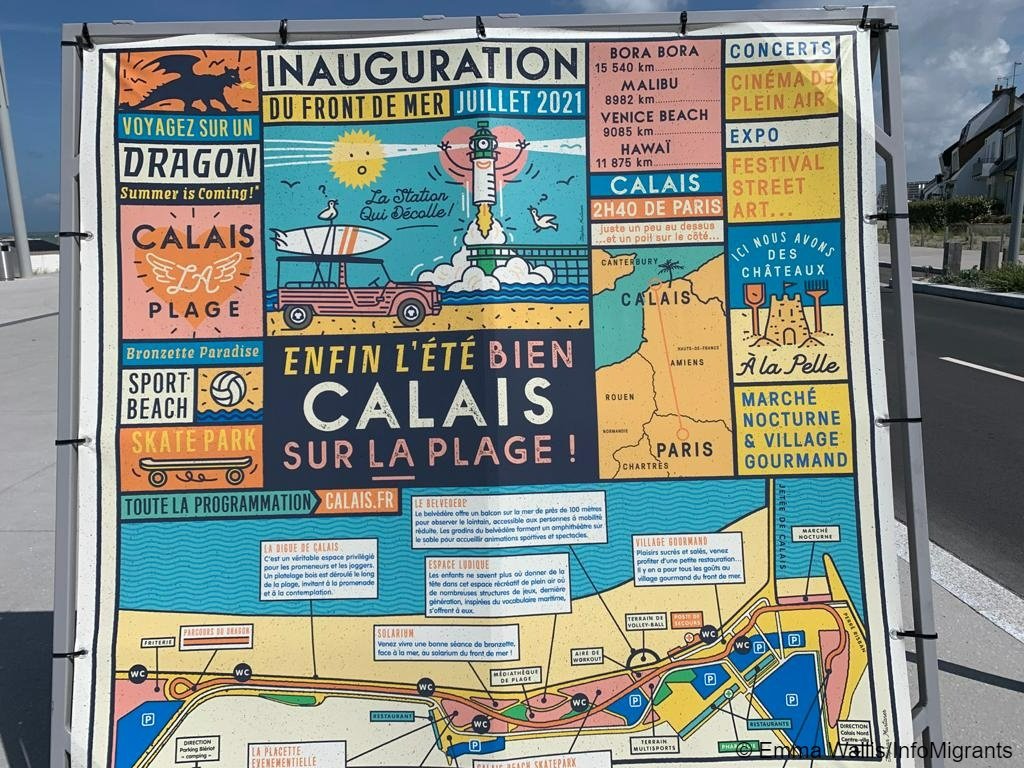 Their information is out of date
Jacky explains that although he tries to tell people they could also apply for asylum in France and have similar opportunities there, they don't believe them. "One of the main problems here is the quality of information given to the exiled people here. Basically, what they know about the UK is what they heard from somebody who knows somebody who knows somebody who has maybe lived there for 25 years."
For that person, says Jacky, "it is a good place for him, but he arrived way before the laws on immigration got harder." Jacky says when he tries to explain the current immigration rules, they think he is trying to stop them getting to that better life. They will not be dissuaded from their goal, he says.
Meanwhile, as they wait in Calais, tensions are quick to ignite, says Jacky. "Yesterday, a Syrian guy unfortunately kicked a bucket of water and the water spills on a Sudanese guy and there was tension because of that." Jacky says though that the tension comes from the extremely difficult living conditions in which most migrants find themselves.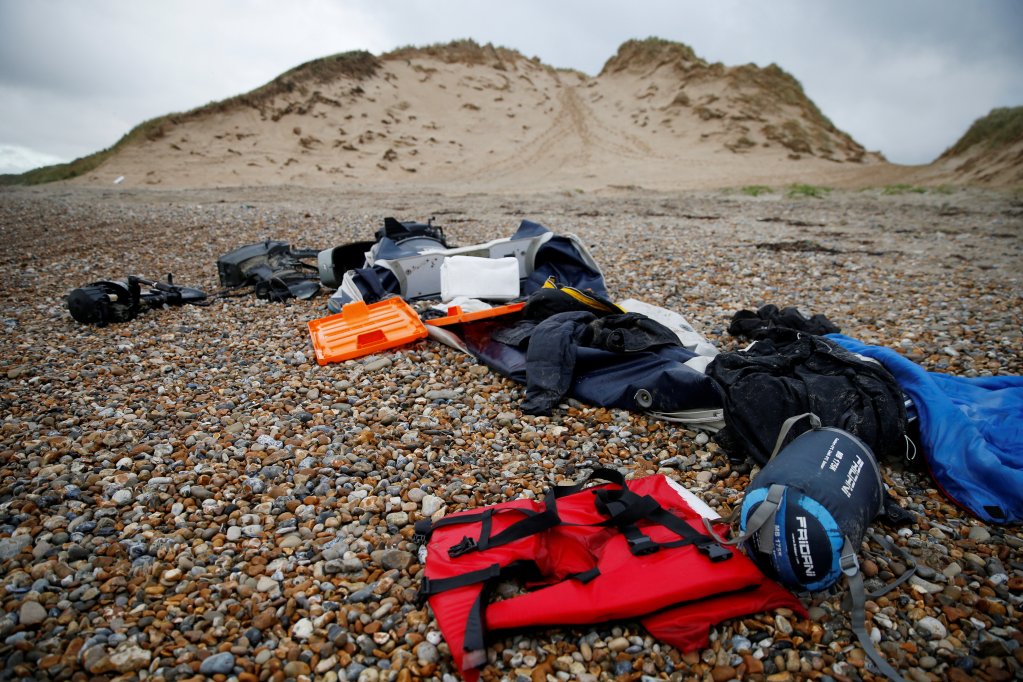 'Everything can become a real problem if we are not paying attention'
"The lack of everything basically, food, water access to toilets, access to showers, that makes them tense, so anything can become a real problem if we are not paying attention," concludes Jacky.
Over at the food distribution run by the Anglo-French charity Care4Calais, and staffed by volunteers from across Europe and the UK, Ahmed has just queued for a cup of coffee. He is frustrated. He says that he has tried to apply through all the legal channels to join his wife in the UK but he has been stopped. The only avenue left to him, he feels, is to get on a boat.
Ahmed too is from Sudan. He says he arrived on a business visa in France, and applied for asylum, hoping to then join his wife. He says he would happily show InfoMigrants all his papers, but they are in a "safe place" because this life is dangerous, he shrugs his shoulders. "Instead, I wait two years without reply," Ahmed says bitterly. "I do everything good here in France, learn French, I am talking French very well."
'Forced' to try by illegal routes
The problem, says Ahmed, is that for his wife to apply for a family reunification in the UK, she would have to be earning around 18,000 pounds per year, (around €21,000). As a single mother, his wife cannot come near that sum, and so Ahmed feels he has been forced to undertake an illegal journey in order to join her. "We cannot live our life normally like other people. Year after year, we live like this," he says, shaking his head.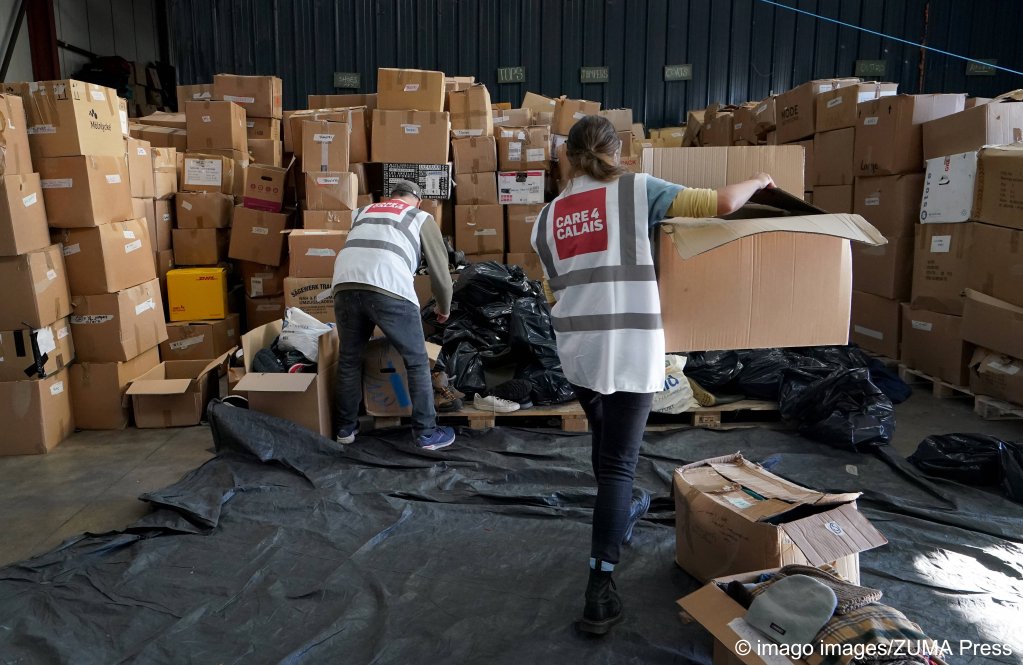 It is journeys like these that the British and French governments want to stop. But as their rhetoric and controls have sharpened this year, more and more people have attempted to reach the UK via small boat. By November more than 25,000 people had reached the English coast. More than three times as many as those who made it in 2020.
Even the drowning of 27 people on November 24 doesn't seem to have put migrants off getting in a boat. "Everyone that we meet is escaping a horrible situation in their home country," explains Imogen, one of the team leaders working for Care4Calais. She says they are so determined to reach the UK, nothing will stop them, not even the constant evictions or new rules. "Whether it is war, persecution, they have had to leave families, friends, all their belongings behind. […] They are incredibly resilient people."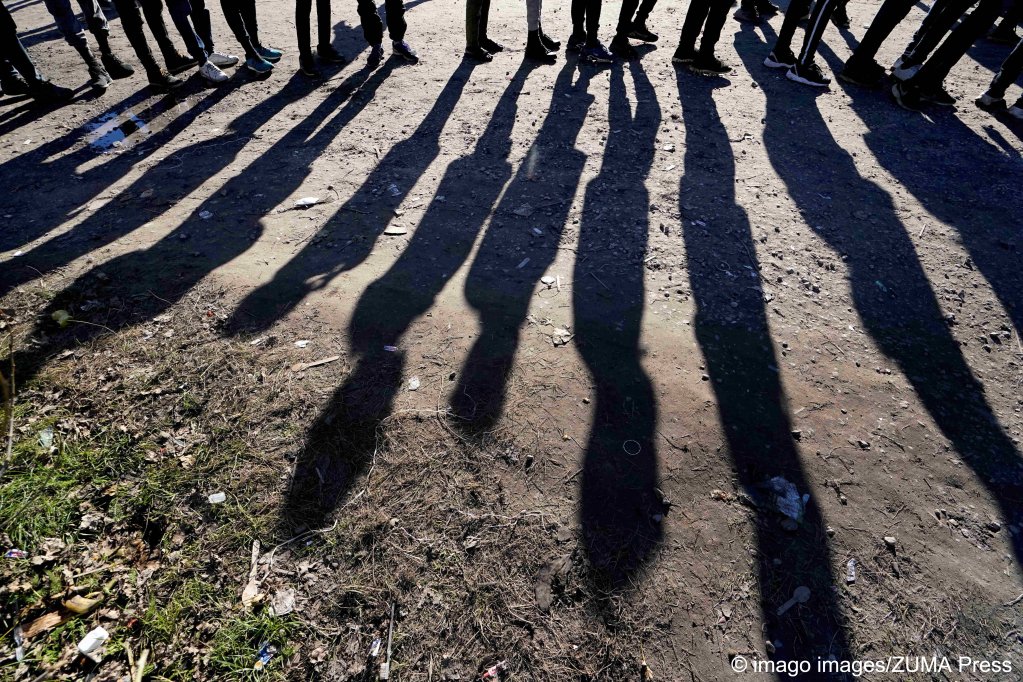 See them as individuals, not a group
Imogen has been working in Calais for over a year, over that time, she has got to know many of the migrants who attend the distribution points she runs. "You know, they are people who have families, they are people with incredible skills, are funny, are kind, love sports, love chatting, and that is really important as well that we recognize it is not just a group of people but it is individuals with incredible things to offer as well," she underlines.
Part of the problem, she feels, is that these individuals are grouped together and made into a problem, which then informs policy decisions which can have sometimes fatal consequences, and doesn't ease the immediate situation she and other charities are dealing with in Calais.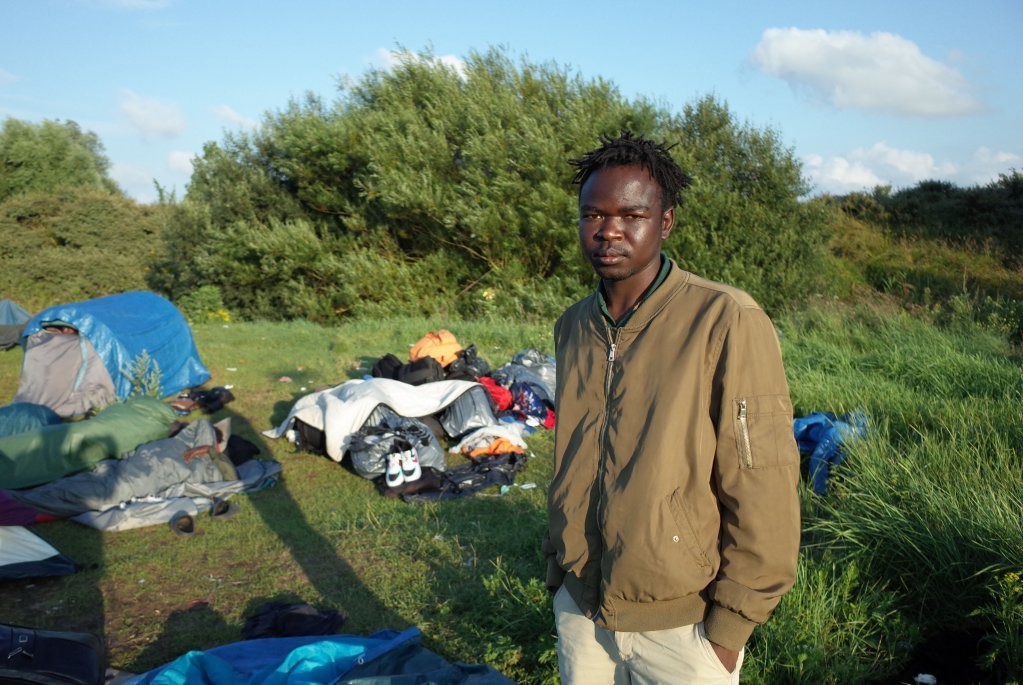 Imogen could be referring to people like Mohamed, who dreams of studying at Oxford University in the UK. With no money, the boat is not really an option for him. Instead, every night, he tries to climb the fences around the port and make it onto a lorry. He knows about the scans and the dogs and the frequent checks. Some of his friends have been hurt, bitten by dogs, broken their legs. But he shrugs. "One day my luck will come," he says with quiet confidence.
This episode of Tales from the Border was recorded with the help of journalist Mehdi Chebil in Calais in July 2021.
🎧 Subscribe to Tales from the Border, and listen to previous episodes here.