Migrants are among the demographics suffering the most under Turkey's current economic downturn. With no options left, many turn to digging through trash to make any money at all. Afghan refugees and migrants are particularly hard hit by the crisis.
Afghans are increasingly becoming part of the many undocumented migrants and marginalized ethnic groups living in poverty in Istanbul, Turkey's largest city with a population of nearly 16 million. They have no official status that would allow them access to even the most basic forms of accommodation, nor do they have any legal position to make money by working regular jobs.
With Turkey's economy being hit by a dramatic currency crisis, the mood against migrants has turned even more sour. Whatever little jobs there are typically now go to Turkey's struggling middle class, while migrants and refugees are unjustly being demonized for ruining the country.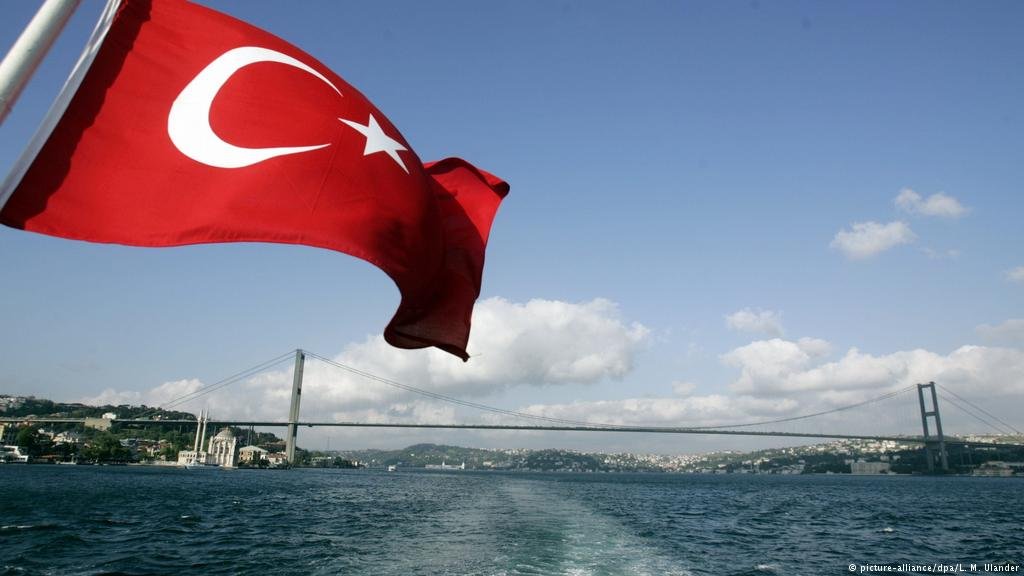 The only opportunity many Afghan migrants and refugees now have left is to try to make their own way through a maze of mounting difficulties, while many continue to sleep rough in the cold winter months.
Read more: Turkey turns against migrants as fears of Afghan refugee crisis grow
One man's trash is another man's treasure
Recently there have been reports indicating that many Afghans have taken to salvaging materials from trash, making less than the equivalent of $10 daily, according to the AFP news agency.
They dig up plastic bottles, glass and other waste from dumpsters that they can sort through and sell in bulk. They tug carts filled with paper, cardboard, plastic and bottles through the busy streets of Istanbul collecting whatever they can find.
There are no regulations, no rules, no laws. Even minors are involved, collecting empty boxes from shops after they close at night for whatever little money they can make. But the migrants aren't the only people to benefit from this: in a city, where recycling isn't widespread and air quality poor due to the burning of waste products, every little helps.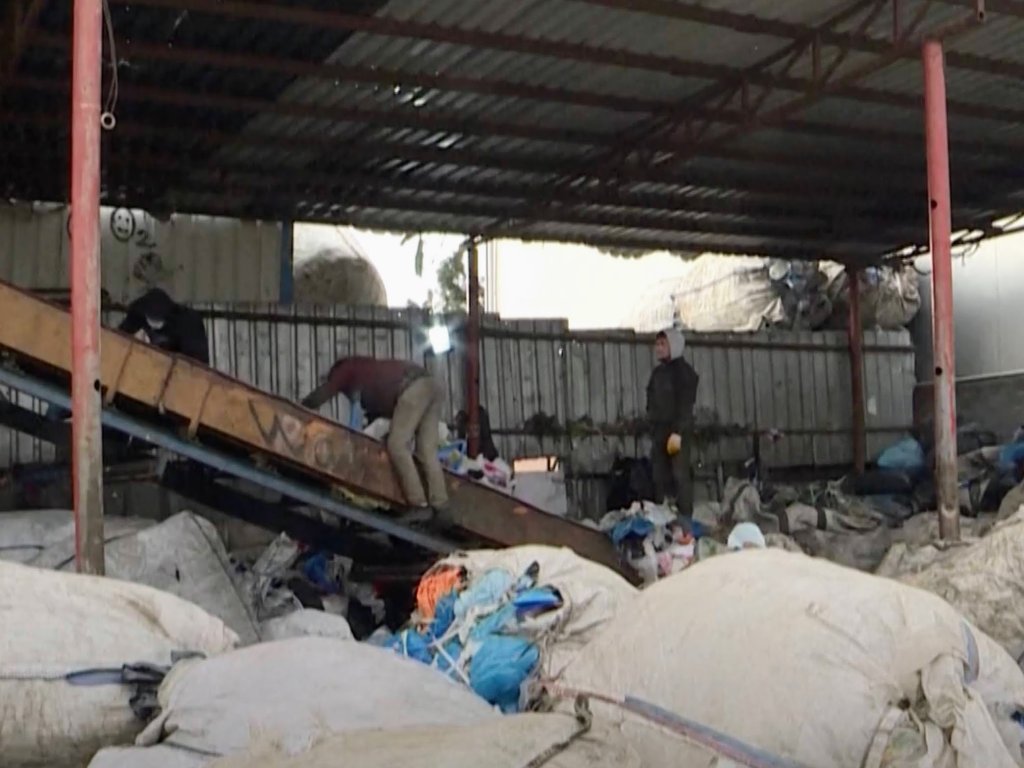 "I start at eight in the morning and finish at eight at night. It is very hard and poorly paid, but I have no choice," Issam Raffur, a 20-year-old Afghan living in Istanbul, told AFP.
Read more: Turkish people reject Afghan refugees after Taliban takeover
Waste not, want not
However, the state-appointed prefecture of Istanbul has declared the practice of salvaging such reusable materials from the trash as harmful for "the environment and public health," stopping just short of banning it — so far.
Issam, who has spent the last four years in Turkey, says that he and his friends believe that Turkish officials want to make money for themselves by establishing a new practice of regularizing the business and handing over future government tenders for recycling to private firms. The problem fears Issam though is that the firms who would win the new proposed tenders might be in cahoots with the officials who hand them out.
Mahmut Aytar, a Turkish national who manages one of the few existing small recycling facilities in Istanbul, said that the government "will throw us in the ravine" if they decide to involve their favored bigger private firms in an industry that so far has only been run by small private players like himself.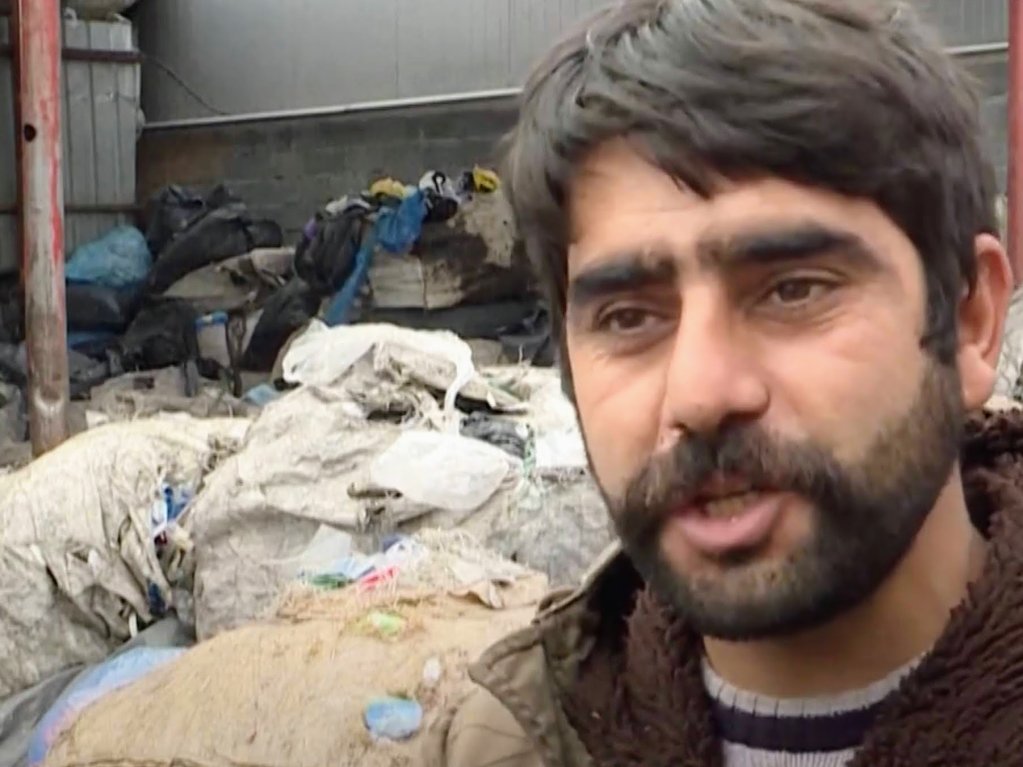 His fears were in no way alleviated by Turkey's Deputy Environment Minister Mehmet Emin Birpinar, when he recently told AFP that "[w]aste can be bought and sold, so we have started to view it as a raw material with other uses."
Read more: Erdogan: Turkey will not become Europe's 'refugee warehouse'
Trash is cash
Aytar sides with the migrants doing all the dirty work. He says that the migrants probably don't realize how they are contributing to creating a better environment: "[B]y being impoverished, they contribute to protecting the environment. They are helping society."
Aytar explains that he receives materials from dozens of trash collectors. Each kilogram of waste is worth about one Turkish Lira; some collect as much as 150 kilograms of waste a day. This provides just enough food to live on. Most of the trash collectors stay overnight at garbage dumps in little containers, huddling around open fires to keep warm.
Read more: Turkey: More than 150 Afghans detained
Essentially, they live in utter destitution and in fear of the authorities: In October, more than 250 waste collectors were arrested in an operation. Upon release a few hours later, their cargo was confiscated — one day's worth of labor gone not just for migrants like Yasser but also for the small recycling firms like the one run by Aytar. Afghans are particularly hit by authorities cracking down on irregular migration and people making money using unregulated channels.
Yasser feels angry about the prospect of having his livelihood taken away from him by the government for big profit. He and other waste collectors like him only make a small amount of money allowing them to survive. The idea of turning trash collection into a profitable business at scale for the government leaves him bitter: "You think we are making money? Look, we only have one teaspoon to share between us," he said while serving tea over the open fire.
Read more: More Afghans seeking asylum in the European Union
With AFP