A report by the HM Inspectorate of Prisons in the UK criticizes the detention facilities for migrants who arrived by crossing the Channel. The same week, the Home Office announced creating a new facility to process new arrivals in Kent.
Just as the UK Home Office (Interior Ministry) announced it would be opening up a new "processing site for illegal migrants by January 2022", its current holding facilities at the port in Dover in Kent have been criticized by HM Inspectorate of Prisons, the body charged with making sure standards in prisons are upheld in Britain. The Kent facilities are currently used mostly to process migrants who have crossed the Channel.
In a press release from the UK Home Office, the Minister for Justice and Tackling Illegal Migration, Tom Pursglove, said that the new site at Manston, in the south-eastern county of Kent, would provide a "secure site ...to hold migrants for up to five days as security and identity checks are completed."
Pursglove said in a statement that the government was continuing with its overhaul of "our broken asylum system to ensure people smugglers can't profit from this vile trade." He said the site would provide "safe and secure accommodation for illegal migrants whilst the government carries out necessary checks."
'Broken asylum system'
The Conservative party, who are currently in charge, have been in power, first as a coalition and then alone since 2010. The current Home Secretary, Priti Patel, has repeatedly referred to Britain's "broken asylum system" and often makes a distinction between migrants who arrived by legal means and those who did not.
This approach has been criticized by human rights groups who say that the way a migrant arrives in Britain should not impede their rights to apply for asylum and that those who are fleeing war or other difficult situations might feel their only option is to pay a smuggler to arrive in a boat if no other legal routes are available to them to reach Britain.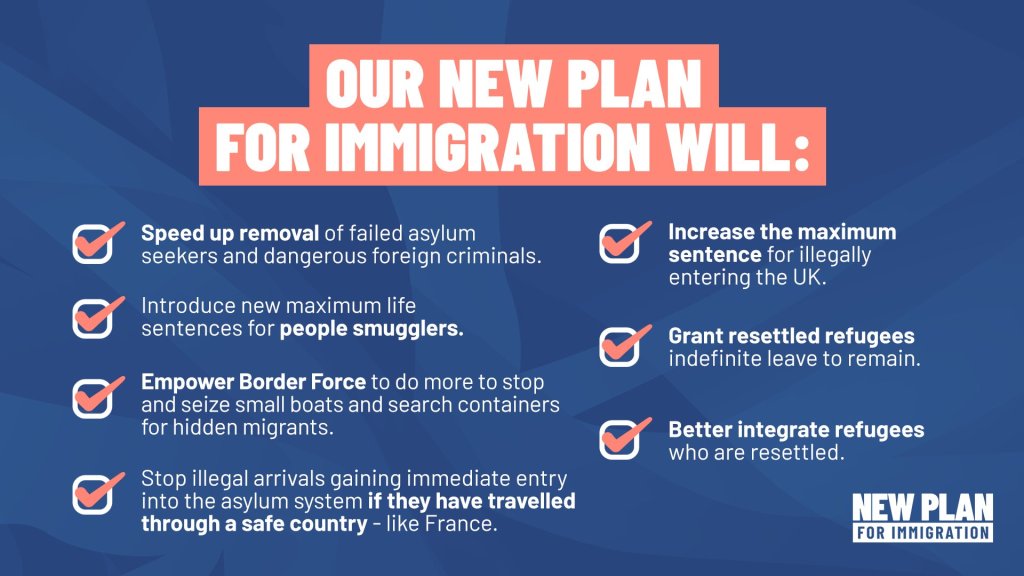 Longest detained person held over four days
The report by HM Inspectorate of Prisons, which was carried out in October and November this year and released on December 16 details the facilities they visited at Tug Haven and the Kent Intake Unit (KIU) in Dover, and Frontier House in Folkestone.
The report states that "several hundred people arrived at Tug Haven during the inspection and most went directly to immigration removal centers (IRCs) or hotel or hostel accommodation." The inspectors noted that the Home Office "did not keep data on the length of time people spent at Tuga Haven, but about 2,000 people, including over 700 unaccompanied children, had been held at KIU or Frontier House in the previous three months for an average of more than 26 hours."
The report noted the "longest detained person was held for over four days and the longest detained child had been held for over 90 hours."
'Unacceptably poor conditions'
When the inspectors last inspected in September 2020, they found "these facilities were badly equipped to meet their purpose." They listed "unacceptably poor conditions" and found "important safeguarding processes had broken down."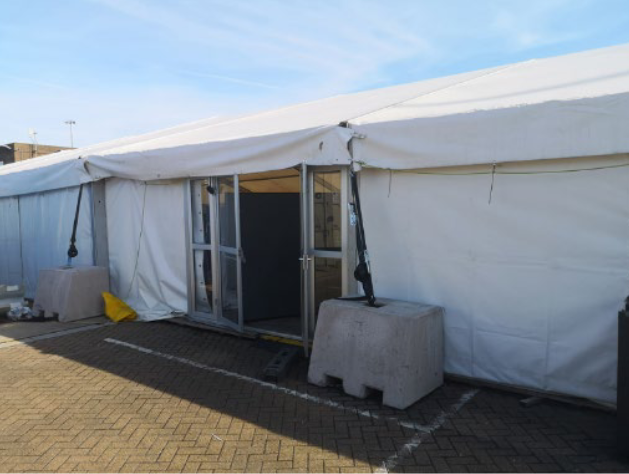 In the interim, the prison inspectorate noted that there had been some "limited progress" like a new marquee tent at Tug Haven providing some protection from the weather, and enough dry clothing and food available. However, they said that even families with young children were spending "over 24 hours in tents with no sleeping facilities."
But, the main holding room at KIU "remained inadequate." It said the room was far too small for its intended capacity of 56 people to be held there for several days. They underlined that the room was "permanently lit, without access to fresh air or even the chance to look outside because of the frosted windows."
'Barely able to move'
During the inspection, they said "40 people [were] in the room, barely able to move and unable to rest properly after exhausting journeys." There was only one shower available and the report said that "detainees were not always told that it was available."
Safeguarding concerns were also raised, as men, women, families and unaccompanied children "were regularly held together in the same facility. For example, during our inspection, an adult male ex-offender considered to pose a medium risk of harm to the public was held together with unrelated children."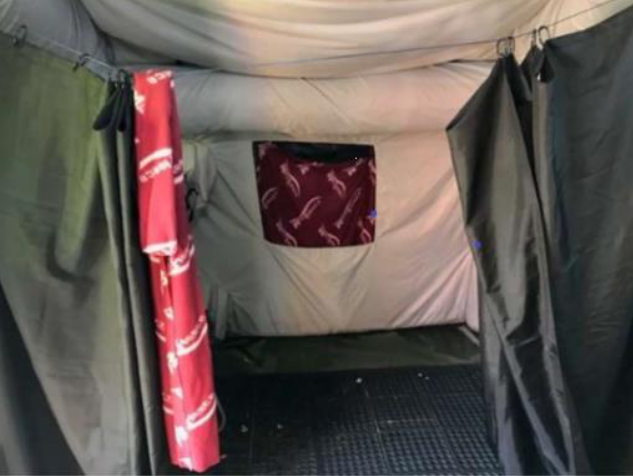 Detention staff reported "a great deal of distress and frustration among detainees." Phones were taken away from them and migrants held there had "generally inadequate phone access to contact family, friends or lawyers after arrival."
'Raped repeatedly'
The inspectors noted that "vulnerable detainees could be [held] for many hours, even after their vulnerability was identified." For instance, one woman was held for a day "after disclosing she had been raped repeatedly by a smuggler five days before she left France."
The woman, read the report, was described as "suicidal and inconsolable." The first accommodation she was offered was described as "unsuitable" because it housed male and female asylum seekers. The woman had not been flagged up as a potential victim of trafficking in the Home Office file. There was "no record" of the possibility of referring her for special protection.
Another woman had also been held overnight "before disclosing in her screening interview that she had been sold to a man for domestic servitude. She was then held for a further 20 hours." A third woman also disclosed she had been raped twice during her journey to the UK. The report stated that the interviewer asked if she would like to report, when she said no, "it was concluded that the detainee did not want the matter to be reported to the police" or to have a referral as a potential victim of trafficking. There was "no record that the issue was followed up after she had time to recover from her journey."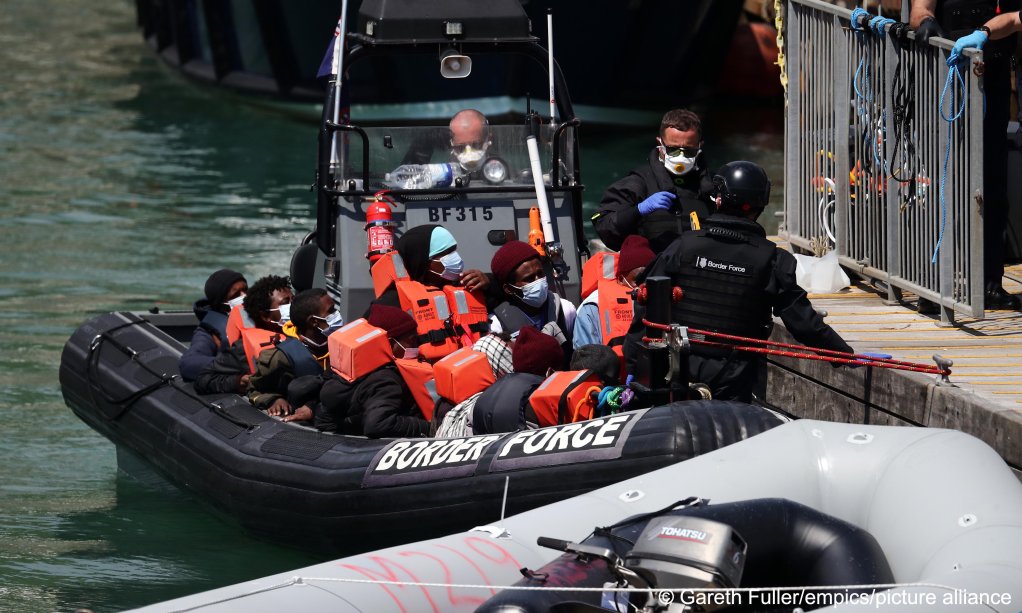 'Disturbing' use of force
On the use of violence in the facility, although the report concluded that interviewees did not express concerns about personal safety, immigration staff "had used force on 38 occasions at Tug Haven in the previous three months." This was described as mostly low level. However, one incident was singled out, that of a 14-year-old boy who was struggling with his mental health and self harming.
The footage of this, reviewed by inspectors, was described as "disturbing," and staff at the unit where the boy, because of his age, should not have been held, were "not trained in restraining children." The force necessary to prevent the boy from harming himself was described as "excessive." (One officer is reported to have "kicked the boy with some force, before dragging him to the ground with one arm around his neck.")
The report said that there were too few staff present to restrain him properly "and there was repeated use of unauthorized and potentially dangerous techniques with no paramedics on site to conduct a prompt check of any injuries." One of the staff members concerned is no longer working at the unit and the other two members of staff involved "remain suspended."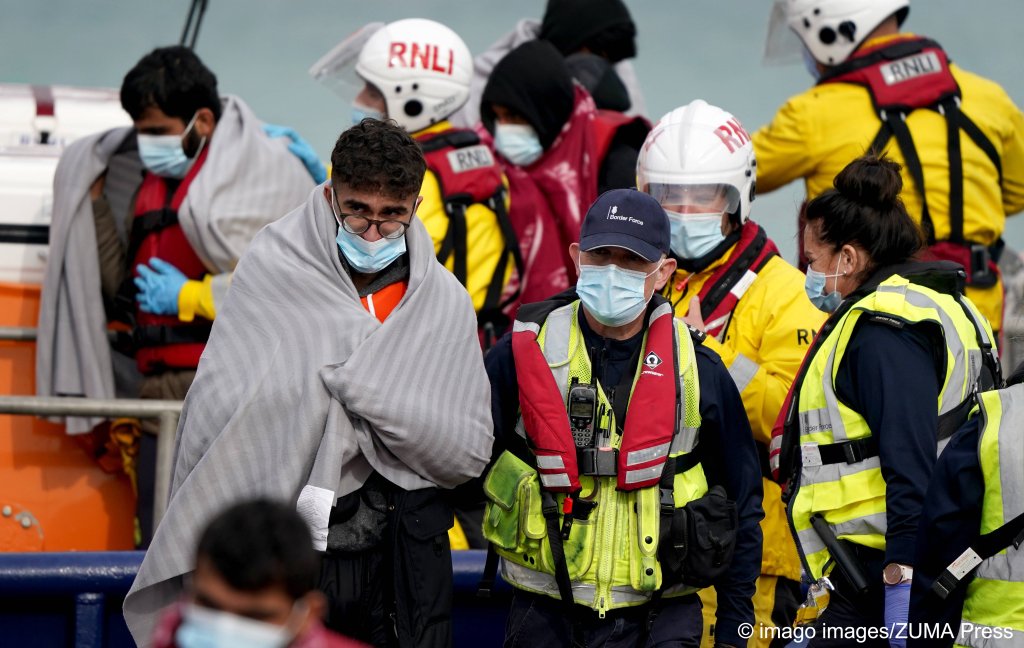 'Permanent scars'
According to the BBC, a 16-year-old girl was also left potentially with "permanent scars after burns went untreated for two days." They said that when they were finally discovered, some of her clothes had become enmeshed with the wounds.
Additional new facilities, noted Charlie Taylor, the Chief Inspector of Prisons in his introduction, were not due to be opened until spring / summer 2022, even though some had already been promised to be operational by August 2021.
The prison report recommended to the Home Office that women and children should not be held with unrelated men. That the Home Office ensures compliance with safeguarding and child welfare standards, and that detainees "should not be held overnight in non-residential holding facilities without access to fresh air and exercise and beds for sleeping."
A Home Office spokesperson told the BBC they "take the welfare of people in our care extremely seriously." The Home Office minister Tom Pursglove also told the House of Commons (lower house of parliament) that the new facility to opened in Kent was in response to the report by the prison inspectorate.
Local Conservative MP Sir Roger Gale, for the area of Kent near the facility, Thanet, said he and other local politicians had not been consulted and he branded the nplans for the new facility "unacceptable and unworkable."