The international community has not done enough to support Lebanon, says UN Secretary-General Antonio Guterres. The country has been suffering a dire economic crisis while trying to accommodate more than one million Syrian refugees.
During a three-day visit to Lebanon, Guterres pleaded for more support after a meeting with Lebanese President Michel Aoun.
"I believe the international community has not done enough to support Lebanon ... and other countries in the world that have opened their borders, doors and hearts to refugees when unfortunately some much more richer and much more powerful close their borders," Guterres said on Monday (December 20). "If there is a word to characterize my visit, that word is solidarity," he added.
Guterres also said that that a 12-month UN emergency response plan launched in August had only attracted about 11% of its intended goals of $383 million.
Lebanon is one of the country's with the largest refugee populations per capita worldwide. The country has also been facing a severe recession for over two years now.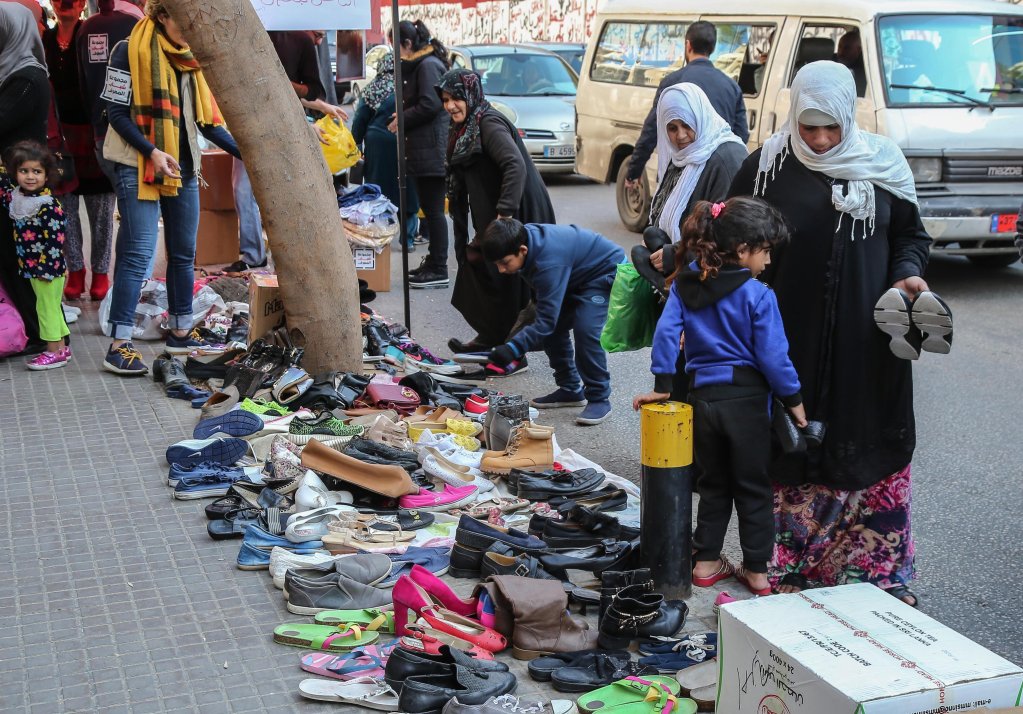 An entire country collapses
Since late 2019, the country has seen a severe economic downturn, including a dramatic devaluation of the national currency -- the situation has been described as one of the economic crisis in recent history.
Many of the country's problems have been attributed to a long history of governmental corruption, which has resulted in a fatal shortages in public service delivery, leading -- among other things -- to a mismanagement of trash collection and public safety hazards. 
The massive explosion at Beirut's port on August 04, 2020, which killed at least 216 people and devastated large parts of the capital, has also been linked to the misappropriation of public funds intended to ensure proper checks on imports. The blast was caused by 2,750 tons of ammonium nitrate that had been stored in a warehouse for almost six years without following safety protocols.
The COVID-19 pandemic has further exacerbated the situation in Lebanon, while inflation and prices of basic goods have skyrocketed. According to a UN report, more than 70 % of Lebanon's official population now live below the poverty line.
Read more: Berlin welcomes 95 Syrian refugees from Lebanon
Migrants, refugees suffering during pandemic
At least one in seven people in Lebanon is a refugee or a migrant. In addition to taking in over one million Syrian refugees, the small country hosts a sizeable migrant community from the Horn of Africa. For decades, it has also hosted camps for Palestinians from neighbouring Israel.
Animosity towards these groups has been on the rise, as Lebanese nationals feel their country cannot stem the responsibility of caring for so many people. Lebanon has been slow to include migrants and refugees in its vaccination campaigns, while the general lack of equal access to healthcare has also resulted in particular difficulties for migrant and refugee populations in the past two years.
Meanwhile, amid all the desperation and destitution in the country, many Lebanese national have expressed plans to leave their home country, with many willing to put their lives at risk while paying extortionate sums to smugglers. Many head to Cyprus, which is about 170 kilometers away from the Lebanese coast by boat.
According to the refugee agency UNHCR, 1,570 people have tried to cross the Mediterranean this year — that is twice as many as a year earlier.
Read more: Lebanon: 120,000 migrants need humanitarian assistance, IOM
All eyes on 2022 election
At the beginning of his visit, Guterres announced that the visit would focus on seeking support for the people of the crisis-stricken country, including refugees from Syria. He urged the political leadership of the small country to overcome their differences — many of which are based on religious and ideological grounds.
Various international donors have extended humanitarian assistance to the country to address the repercussions of the crisis, but have frozen direct support to the government until reforms are passed to safeguard better leadership. The divisions have also delayed negotiations with the International Monetary Fund over a recovery plan.
Guterres stressed that next year's elections in Lebanon would be "key" for the future of the country — even though the country's politicians still even disagree on the date and details of holding the vote. 
"This is the moment for Lebanese political leaders to come together to overcome divisions and this is the moment for the international community to stress their support to the people of Lebanon," Guterres said.
Read more: Lebanon expels Syrian refugees pushed back by Cyprus
with AP, dpa