Since the beginning of 2021, Moroccan police have arrested more than 12,000 people trying to leave the country using irregular forms of migration. According to their own reports, they have also dismantled 150 smuggling networks.
Morocco's Directorate General of National Security said in a statement carried by the country's official MAP agency that it had detained "415 organisers and mediators and 12,231 candidates for illegal immigration."
It also said it broke up "150 criminal networks active in organising illegal immigration."
The government-funded MAP news agency uses the term "illegal immigration" to describe irregular means and patterns of migration. Security forces reportedly also seized "752 forged travel documents, 67 inflatable boats and 47 engines, and 65 vehicles," MAP added.
Read more: More migrant sea crossings to Spain
Deadliest year for migrants departing from Morocco
The numbers cited only reflect police operations on the mainland. They do not include interceptions at sea of migrants trying to reach Spain.
With Spain's mainland territory being located only about 20 kilometers away from Morocco at the most narrow point, many migrants from Morocco and also from other African countries seek to enter Spain by crossing either the Mediterranean to the north or the Atlantic to the west in a bid to reach Spain's Canary Islands. Others try to climb over border fortifications into the Spanish enclaves of Melilla and Ceuta in Morocco.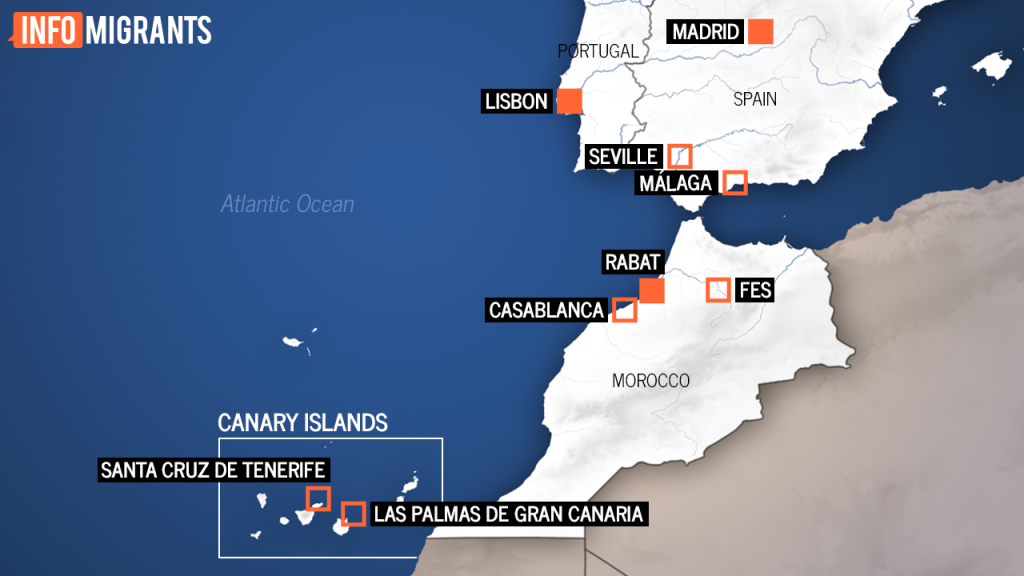 Nearly 40,000 migrants have arrived in Spain so far this year, more than half of them on the Canary Islands. More than 1,000 people have lost their lives trying to reach the island group, according to the UN's International Organization for Migration (IOM).
Read more: Morocco rescues 331 migrants over four days
with AFP