German refugee advocacy organization Pro Asyl has called on Germany's new government to find a political solution for the thousands of migrants stuck in Belarus. The governing Social Democrats responded by pledging to work on a solution "despite the tense situation."
Pro Asyl and the state refugee council in Lower Saxony reported that there is "a growing number of calls from desperate relatives from Germany" whose family members are stranded in Belarus. As international aid organizations and media outlets continue to be denied access to those affected, Pro Asyl said that a speedy decision was needed to "avert a catastrophe and save lives."
Pro Asyl's managing director, Günter Burkhardt said his organization expects Chancellor Olaf Scholz to put an end to pursuing "politics that tacitly tolerates the suspension of the rule of law at the EU's external borders."
Burkhardt added that all migrants in Belarus who have a special relationship to Germany due to family ties or other reasons needed to be received by Germany.
Also read: Stuck in Belarus - 'Go to Poland or go back to Iraq'
Pledges by the Social Democrats
Reacting to Pro Asyl's appeal, the ruling Social Democratic Party (SPD) said it was working intensely with several European partners on a humanitarian solution to the unsustainable situation of migrants along the Belarusian-Polish border.
Speaking to the Monday edition of the Welt newspaper, the Internal Affairs spokesman for the SPD, Sebastian Hartmann, said that "Germany can and will make a strong contribution," adding that he was confident that a path forward would be found "despite the tense situation."
However, Hartmann also stressed that Germany still had to remain tough and resolute in its stance towards Belarus' authoritarian ruler Alexander Lukashenko, who western governments accuse of vote-rigging in last year's contested presidential elections.
Reservations among other politicians
Konstantin Kuhle, vice chairperson of Germany's main liberal party (FDP), which is part of the new three-party governing coalition, told the Welt that a direct reunification with family members in Germany would bring about more problems than it could solve.
"The principles of family reunification must not be undermined by a dictator at the EU's external border luring people into Europe under false promises," Kuhle said.
The vice chairperson of the conservative Christian Democrats, Andrea Lindholz, struck a similar tone; he told the Welt newspaper that Germany must not send any signal that would further increase the migratory pressure on the EU's external borders.
What mattered most, he stressed, was the fact that Belarus was providing help to the affected people on-site with support from UN agencies UNHCR and IOM. He added that the ultimate goal should to return them to their home countries.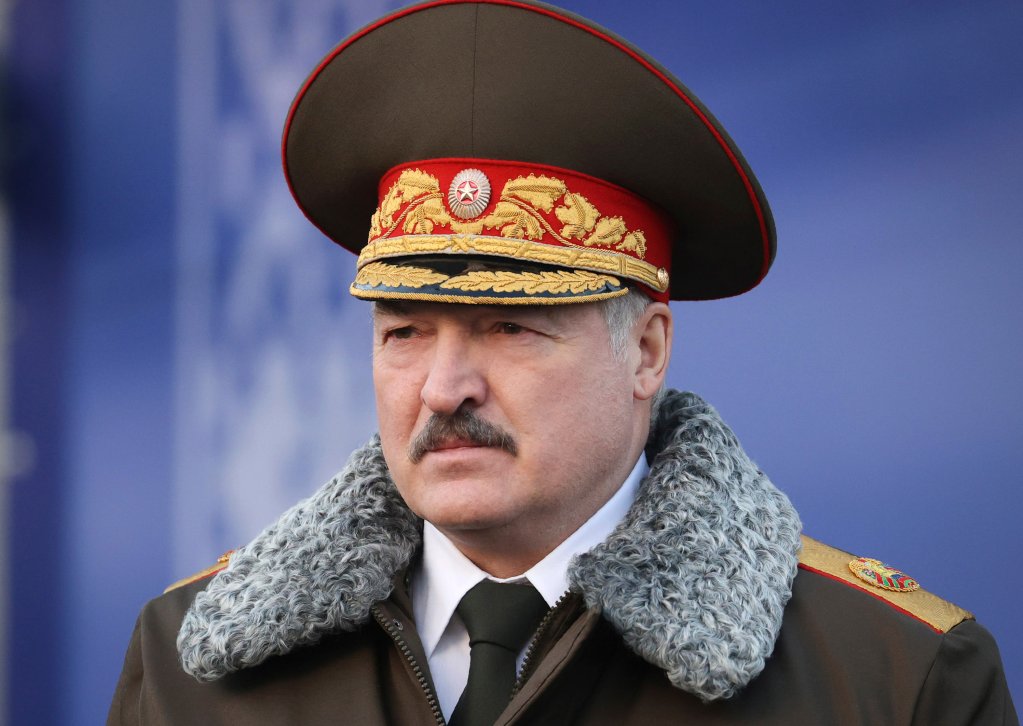 Since the beginning of the year, thousands of migrants -- many of them from the Middle East -- have arrived in Belarus and traveled on to the EU's external borders in Lithuania, Latvia and Poland. Thousands have been camping out at the Belarusian-Polish border in particular under increasingly hostile conditions.
Around a dozen people have been found dead along the border, with exposure assumed to be the main cause of death. Rights and aid groups warn that the actual death toll could be even higher. 
The EU has been accusing Belarusian President Alexander Lukashenko's regime of flying in thousands of people from mainly Middle Eastern countries and helping to push them across into EU and NATO members Poland, Lithuania and Latvia. They say that this strategy is an act of retaliation for EU sanctions being placed on Belarus after its crackdown on peaceful pro-democracy protests last year following the disputed elections
with dpa, AFP, KNA