At least 15 people have drowned trying to cross the Mediterranean from Libya to Europe on the weekend. Their bodies washed up on the Libyan coastline, with more casualties expected.
The head of the Red Crescent in Libya's western port city of Khums, Mohamed Abushaala, said that 15 bodies -- including that of a young child -- had washed up onto the shore on Saturday. 
More bodies might yet be found, as three survivors of the shipwreck reported that there were a total of 35 people on board. The Libyan Interior Ministry later confirmed that 14 bodies had been recovered from a group of 60 people believed missing at sea.
It was, however, not clear immediately whether the Interior Ministry referred to the same group as reported by the Red Crescent.
Osama al-Saket, the head of the hospital in Khums where the bodies were received, said that it appeared the bodies had been dead at sea for approximately one day.
Read more: UN human rights office 'deeply concerned' at Libya migrant expulsions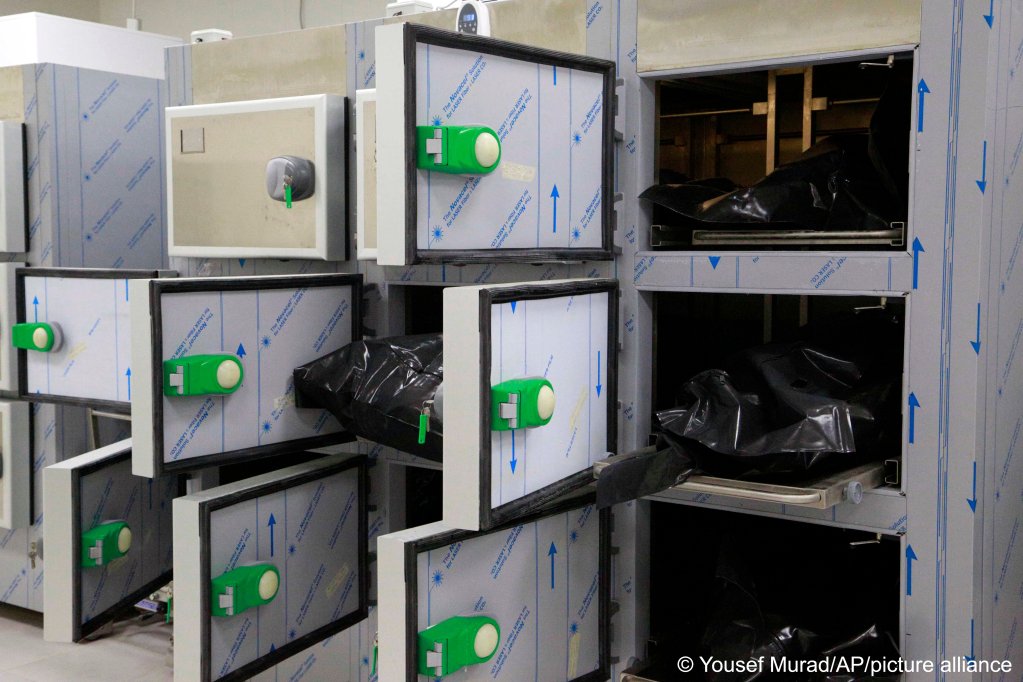 The 'deadliest' migration route
Libya remains a major transit point for migrants from Africa and the Middle East, who seek to reach Europe. While some are fleeing war and persecution, others migrate in hopes of finding better economic opportunities.
The number of people trying to cross the Mediterranean from Libya has risen in 2021 -- as well as the rate at which deaths are reported. About 1,500 people have drowned on the dangerous sea route in 2021, according to the IOM, the UN migration agency.
The IOM has designated the Central Mediterranean route from Libya to Italy as the deadliest known migration route in the world, with more than 17,000 recorded deaths and disappearances since 2014.
Read more: Raped 'every night' in Libyan prison until she gave birth: Sarah
with Reuters