The year 2021 was another desperately hard year for migrants. More died at sea, thousands were stranded on the border between Belarus and Poland, and the return of the Taliban in Afghanistan forced huge numbers into exile. But there were also some heartwarming positives: laws to protect the most vulnerable, stories of individual success and of communities in support of one another.
1 – Spontaneous demonstration in Scotland saves two men from immediate deportation
In May, residents of a Glasgow neighborhood mobilized to prevent the deportation of two men, both immigrants from India, by surrounding an official van.
More than 200 protesters spontaneously came out of their homes and surrounded the immigration vehicle all day, chanting "free our neighbours." Faced with the determined crowd, the authorities finally gave in and released the two Indians.
Read more: Glasgow: Men threatened with deportation released after protest
2 – Former migrant takes seat in the Madrid Assembly
In May, Serigne Mbaye became the first black deputy in the Madrid Assembly in Spain. Before entering politics, Mbaye had a varied career. He had worked as a fisherman in Senegal, before migrating and becoming a street vendor in Spain.
Mbaye arrived in Spain in 2010 and engaged in the left-wing movement Podemos. He has spoken very strongly about his commitment to the fight against racism and the defense of human rights.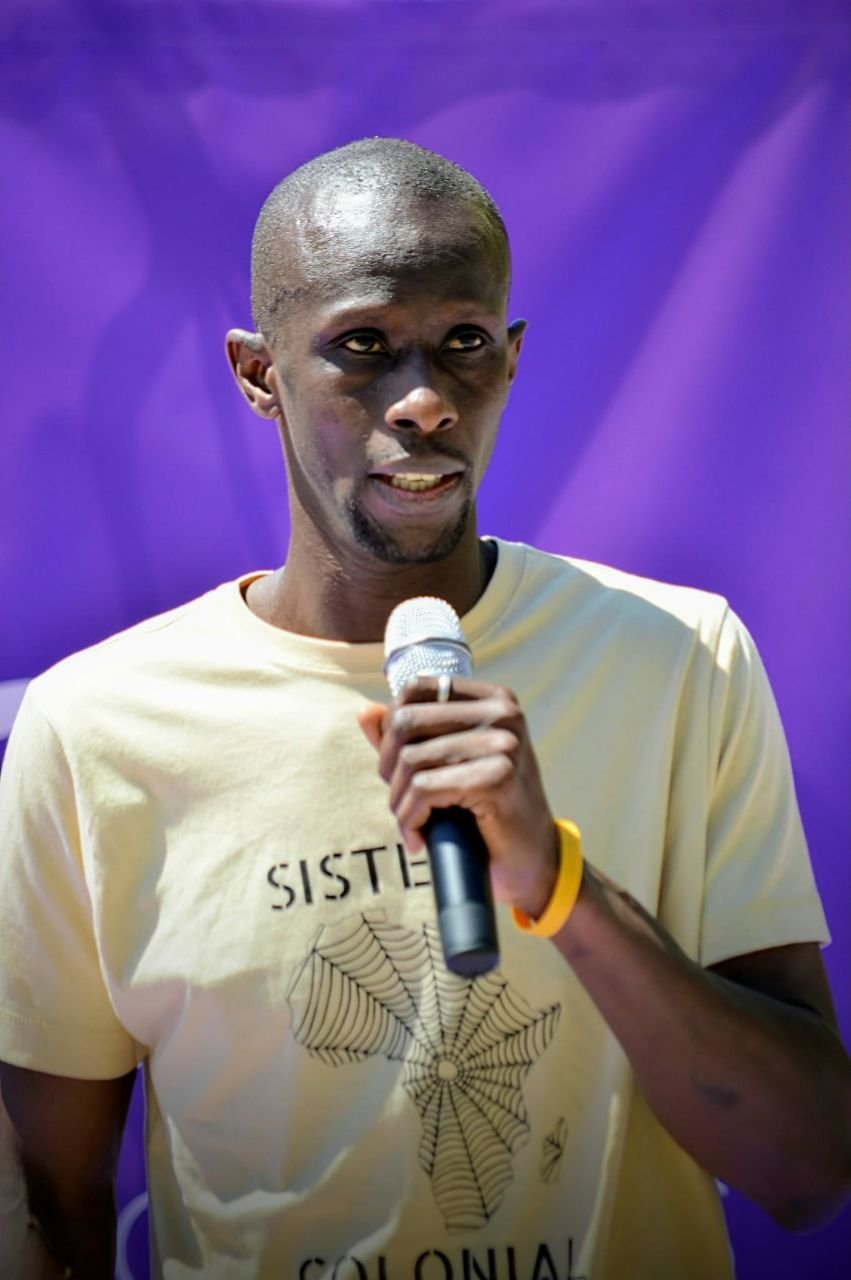 His political journey has not been a smooth one. In June 2021, the president of the far-right Vox party, Rocio Monasterio, took Mbaye to task in the plenary session of the Assembly. "He is a person who entered our country illegally, overtaking the queue of many legal immigrants who were waiting and had completed all the procedures. For years he illegally sold products at the doors of stores and SMEs to which you increase taxes and electricity bills."
3 – New law to help foreign minors in Spain
In October 2021, Spain's Council of Ministers approved a Royal Decree modifying the regulations related to immigration. This new law will make it easier for migrants who arrived in the country as unaccompanied minors to receive residence and work permits. A total of 15,000 youths will reportedly benefit from this reform. The bureaucracy was so complex that it prevented thousands of young migrants from successfully integrating.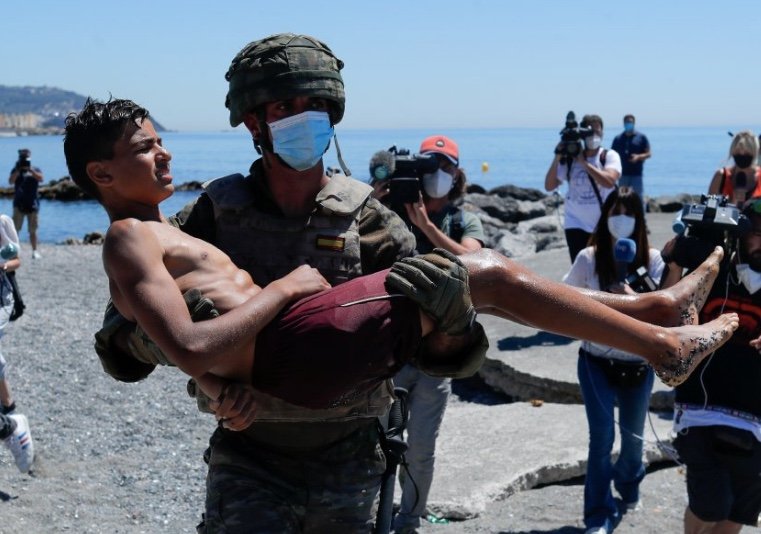 The processing time for applications will now be shorter, obtaining a residence permit will be simpler and the work permit will be better regulated. This new law "aims to simplify administrative procedures, reduce paperwork, prevent [minors] from reaching the age of majority without papers," said government spokesperson Isabel Rodríguez. The measure has been widely welcomed by NGOs.
Read more: Migrants in Spain: 15,000 youths to benefit from stay permit reform
4 – UK forbidden to prosecute migrants who cross the Channel
While a tough asylum bill is currently being debated in the British Parliament, the judiciary has taken a stance in opposition of the Home Secretary, Priti Patel, who wants to criminalize migrants who have arrived illegally on English soil.
The Crown Prosecution Service (CPS) issued a statement in July confirming that asylum seekers entering the UK illegally would no longer be prosecuted unless they have been involved in other criminal activity.
Alistair Carmichael, Liberal Democrat Home Affairs spokesperson, said he was satisfied with the CPS's decision. "Seeking asylum is not a crime," he said.
5 – MSF launches a new humanitarian ship in the Mediterranean Sea, the Geo Barents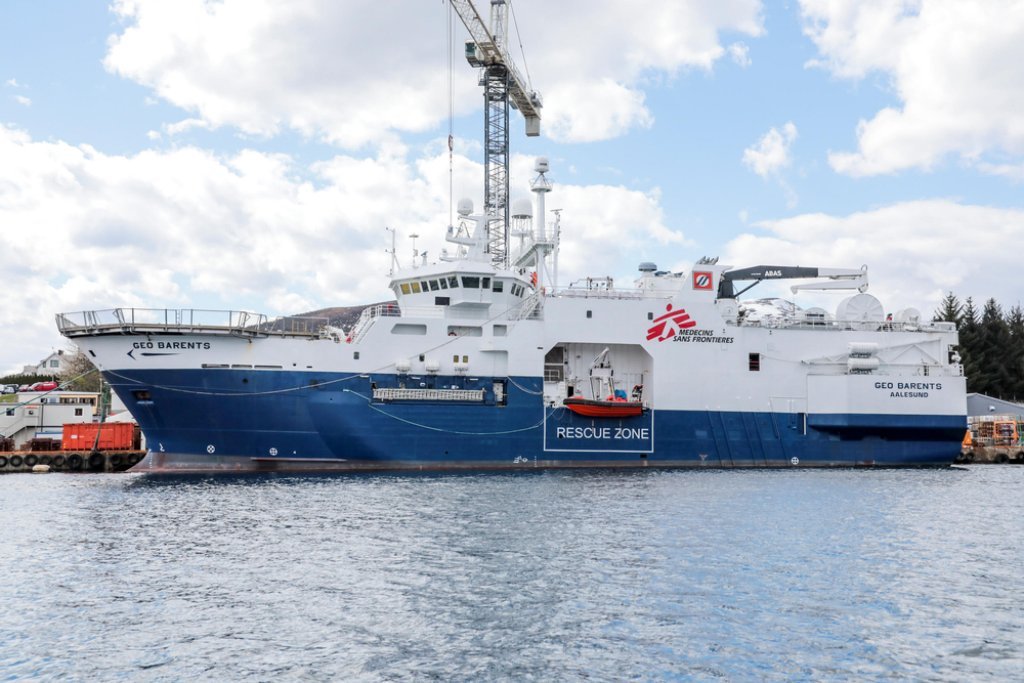 Doctors Without Borders (MSF) announced in May that it would resume its activities in the Mediterranean Sea. But this time, the NGO would not be sending its teams on other humanitarian ships, it was chartering its own ship: the Geo Barents.
Since spring, the Geo Barents has been navigating the most difficult parts of the Mediterranean Sea saving the lives of migrants attempting the crossing from Libya.
In six months at sea, more than 1,500 survivors, including infants and unaccompanied minors, have been rescued by the NGO ship.
Read more: MSF says migrant rescue ship Geo Barents must be released
6 – Undocumented migrants, whose stories InfoMigrants has followed, are regularized
After years of hardship, Issa and Mohamed finally got their papers in 2021.
Issa, a 23-year-old Senegalese who spent his entire youth on the move seeking safety, obtained an official residence permit this summer. InfoMigrants followed the journey of this young man who had left his native country when he was just 12 years old, experienced impossibly hard times in Libya, kidnappings and eventually undertook the dangerous crossing of the Mediterranean at the age of 16.
He arrived in France in 2016, when he lived without accommodation in the Paris suburbs. He regularized his situation in June 2021 and signed a two-year apprenticeship contract with a Parisian landscaping company. "I am so happy," he told us. "I can finally start a new life."
Mohamed also finally arrived at the end of an incredibly arduous journey this years. For 15 years, this Egyptian lived illegally in France. He found work, bought an apartment and even became a father last winter. Mohamed was very anxious when we first interviewed him a year ago. He said he was "very well integrated", but feared deportation more than anything.
Read more: 'I feel French, but I still have to fight': 15 years after arriving, a migrant from Egypt still fears expulsion
After years of administrative battles, hearings and meetings with his lawyer, he obtained a residence permit in October 2021. Overjoyed, Mohammed says he is "grateful to this country that he loves so much".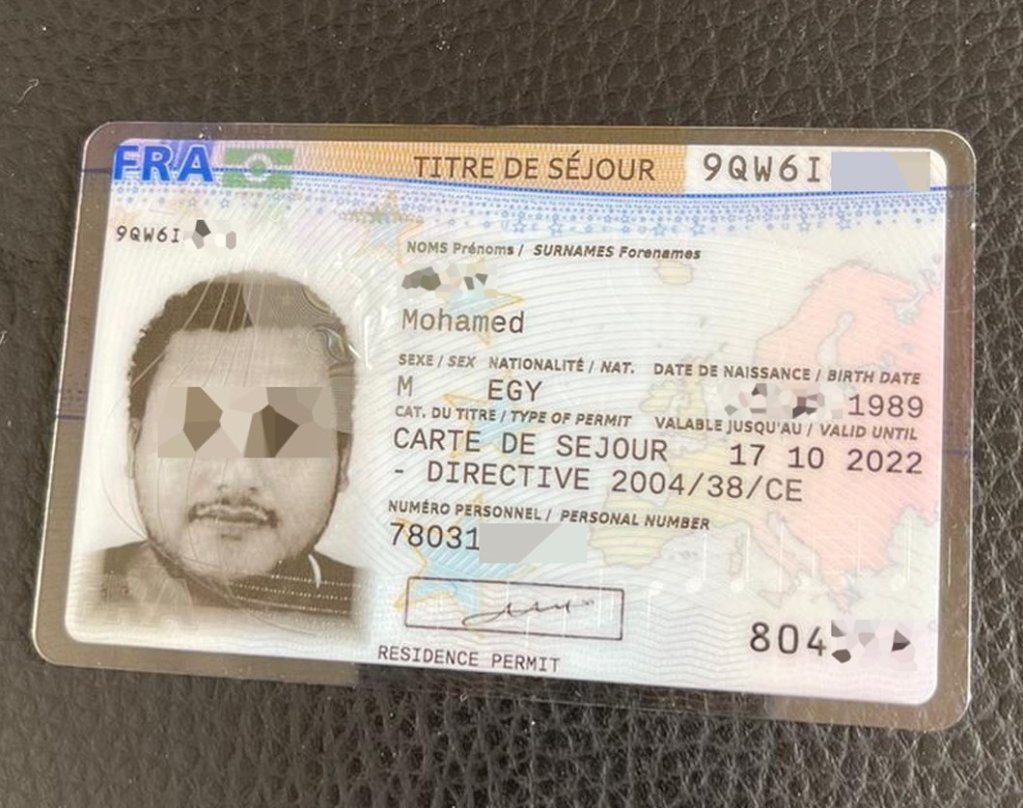 7 – The beautiful exploits of the refugee team at the Olympics
Although the refugee Olympic and Paralympic teams did not win any medals this year, some of the athletes still performed well. It was a good omen for the next Olympics and Paralympics in Paris 2024.
When Aker Al Obaidi first started wrestling aged 6, he had no idea that one day the sport would be his ticket to a new life. He had to flee his country when he was just 14 after the Islamic State Group took over his hometown of Mosul. This year, Obaidi reached the quarterfinals of the Olympics in Tokyo.
With his 8th place ranking, the 21-year-old Iraqi, who had settled in Austria for six years, won his bet "to show that foreigners can do beautiful things, even be good in sports."
Read more: Expanded refugee team for Tokyo Olympics announced
The Tokyo Games were also very successful for Iranian karateka Hamoon Derafshipour. "I I believe karate is in my blood. I grew up with karate, and karate starts with respect and finishes with respect."
The 28-year-old, who was born in the province of Kermanshah near the border with Iraq, won several fights before being defeated in the semifinals against the the reigning world champion and two-time European champion Steven Da Costa. Derafshipour finished 5th in his category, under 67 kg.
Read more: Six-member refugee team for the Tokyo Paralympics announced