440 people on board the German migrant rescue ship Sea-Watch 3 have arrived in Sicily, southern Italy, on New Year's Eve. Two days later, the last of them disembarked in the port of Pozzallo.
In a farewell message, the crew of rescue ship Sea-Watch 3 tweeted on Sunday: 'New year, new life: After more than a week at sea and 2 days after arriving in the port of Pozzallo, the last of our initially 446 guests were able to leave the Sea-Watch 3. We wish them all the best.'
The rescue vessel, run by the German NGO Sea-Watch, has been patrolling the Mediterranean sea off the Libyan coast since November 2017. Between November that year and January 2018, the ship rescued around 1,500 people.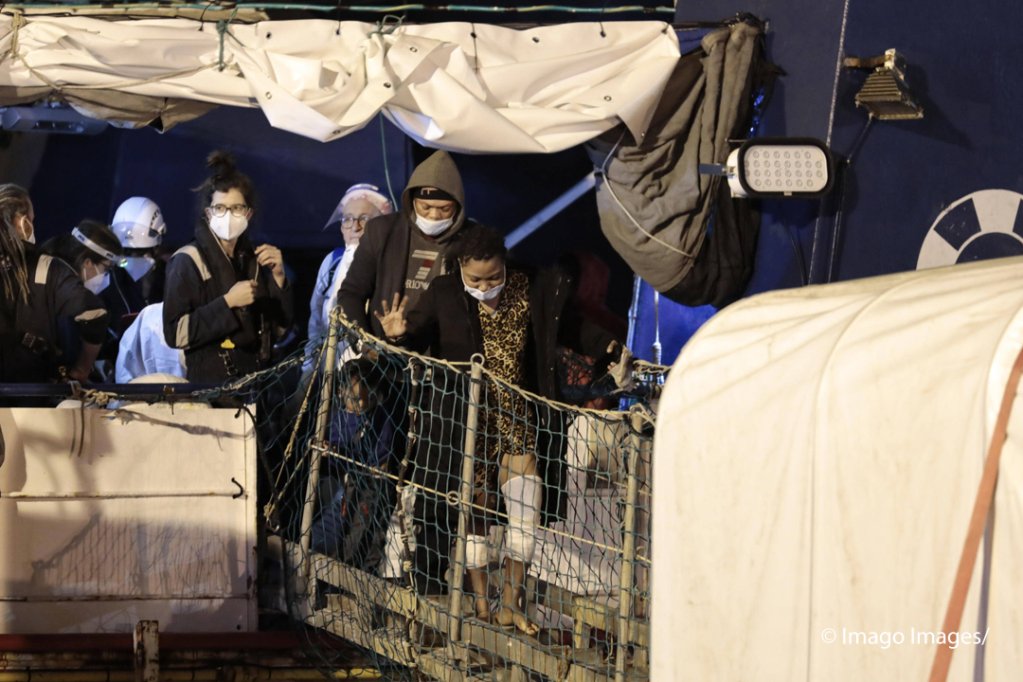 On December 26, the crew conducted its fifth rescue in three days, taking another 96 people on board, including a heavily pregnant woman and a two-week-old baby.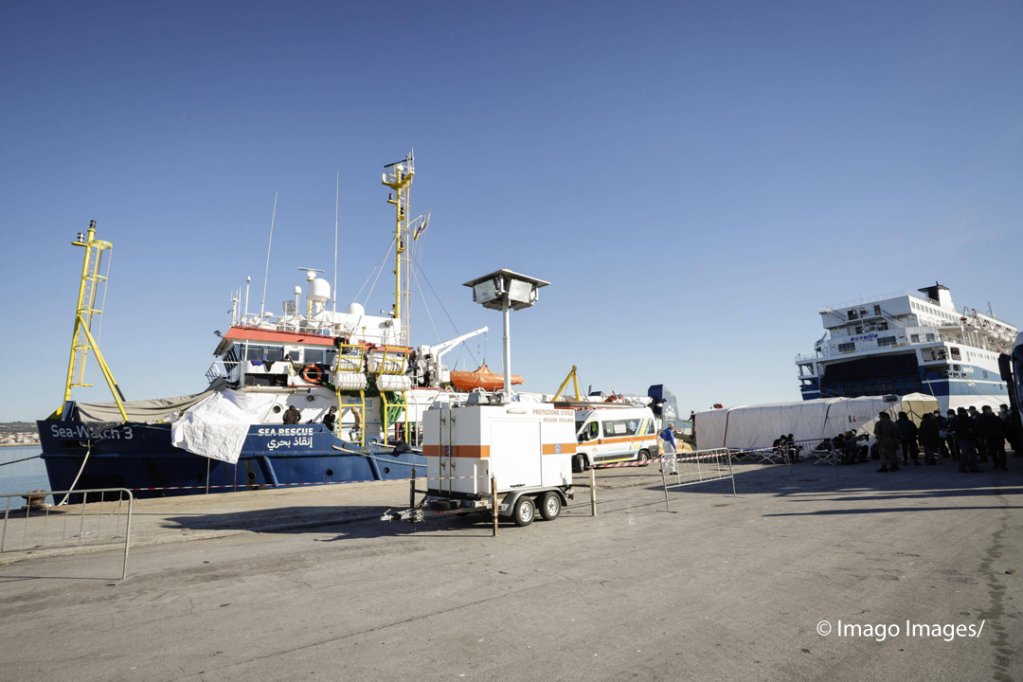 Four days after the final rescue, the Sea-Watch 3 Head of Mission, Mattea Weihe, appealed to Italy to assign the ship a port of safety. "A ship is not a place for people to stay for days and days," she said.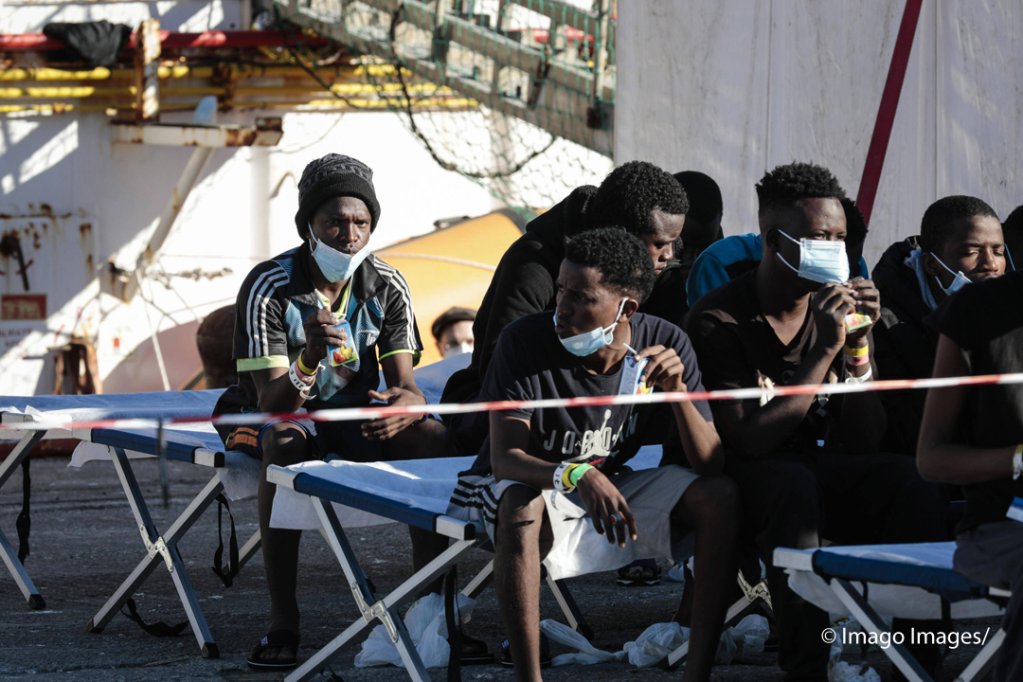 Sharp increase in migrant arrivals
Last week, another migrant rescue vessel, the Geo Barents, was able to disembark the 588 migrants it had rescued, also on Sicily. The vessel, operated by Doctors without Borders (MSF), had waited for over a week to be assigned a port of safety.
In 2021, a total of 67,040 migrants disembarked in Italy, the country's interior ministry said on Friday (December 31). This was a sharp increase on the 34,154 recorded in 2020, but well below the record set in 2016 of 181,436.
The UN refugee agency, UNHCR, estimates that 114,584 migrants arrived by sea last year to Cyprus, Greece, Italy, Malta and Spain, in figures updated on December 26, 2021.
The number of sea arrivals was greater than in 2020 but still far short of the over one million people who arrived by sea in 2015.
With dpa