More than four months after the Taliban took control of Afghanistan, Germany has airlifted over 5,400 Afghans to safety. But around 20,000 more are still waiting for their chance.
Following the mass exodus prompted by the August takeover of Afghanistan by the Taliban, figures from the German interior ministry show that around 20,000 Afghans are yet to arrive in Germany. Many of them are people who were employed by German forces or agencies operating in Afghanistan and are now at risk as a result of their work.
According to the figures, obtained by the dpa news agency, 1,348 Afghan former local staff have been brought to Germany since August 16. When family members are added, the number rises to 5,437.
That leaves thousands in Afghanistan who remain at risk, such as human rights activists, artists, scientists, and journalists. So far, 466 people on a 'human rights list' drawn up by Berlin have been brought to Germany (1,462 when dependents are included).
Also read: UN calls for more support to protect Afghans fleeing to Iran
Government urged to bring more
Gökay Akbulut, an MP from the left party (Die Linke), called the numbers "absolutely insufficient." "These people are living in great fear and insecurity in Afghanistan," she said.
According to Akbulut, Human Rights Watch reported in November that in four Afghan provinces, more than 100 former soldiers, police and intelligence officers had been executed or disappeared by the Taliban since the takeover. 
"The new [German] foreign minister [Annalena Baerbock] is under an obligation here to offer clear and rapid assistance," Akbulut said.
Just over a week ago, Baerbock said more needed to be done to help Afghanistan in the wake of the Taliban takeover. She has said that her government considers further evacuations a top priority. Since the fall of Kabul, the foreign ministry reports that 670 people have been airlifted out of Kabul on chartered flights.
Further charter flights out of the Afghan capital were halted by the Taliban, but the ministry is "working intensively" on their resumption, it says.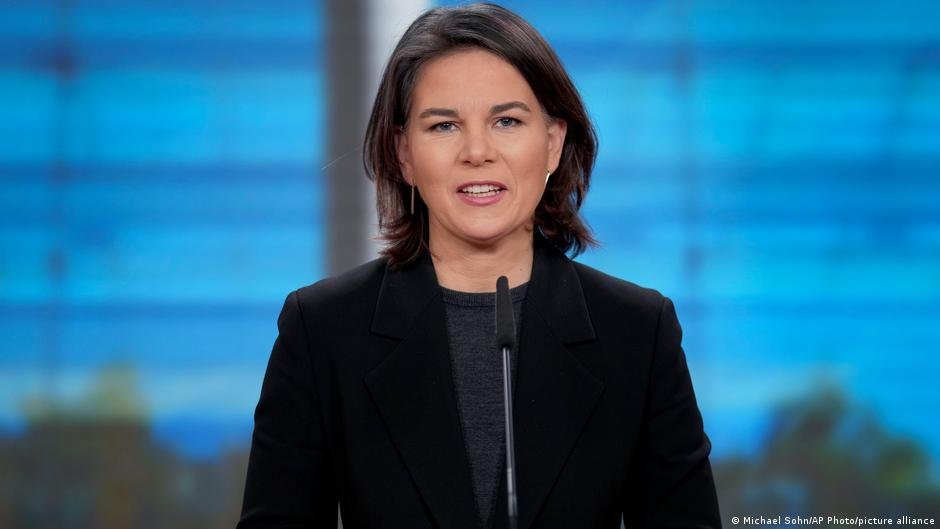 Thousands leave via Pakistan
So far, according to German authorities, 430 Afghans have been airlifted from Qatar, while 3,800 have arrived on charted flights from Islamabad, the capital of Pakistan. Former locally engaged staff as well as others deemed to be at risk were on board the 18 chartered flights from Pakistan.
Since the Taliban's takeover, German officials have issued more than 5,900 visas for people trying to get out of Afghanistan. The new coalition government has vowed to make the procedure for former Afghan local staff and their families less bureaucratic.
"We will not leave our allies behind," the government coalition agreement states. "We especially want to protect those who stood by Germany as partners abroad and have stood up for democracy and social development."
With dpa