A film festival curated by young refugees living in Munich opens this week. Featuring stories from Afghanistan and Palestine to Uganda and Germany, 'KINO ASYL' is a reminder of how diverse we are, and how much we have in common.
A few weeks ago Lilliane Blessing received news she had been waiting for for a very long time – a letter arrived confirming her right to remain in Germany for the next three years. The 30-year-old has been living in the city of Munich since 2018, when she was forced to flee Uganda, leaving her child behind. That long-awaited letter has given her hope that she will be able to bring her son, now nine years old, to safety.
As well as being a mother, Lilliane is a graduate of psychology and an LGBT activist. She had been in Germany for a year when a social worker at the refugee center suggested that she get involved in the film industry. Today she is one of the curators of the film festival KINO ASYL, which starts this Friday (January 7).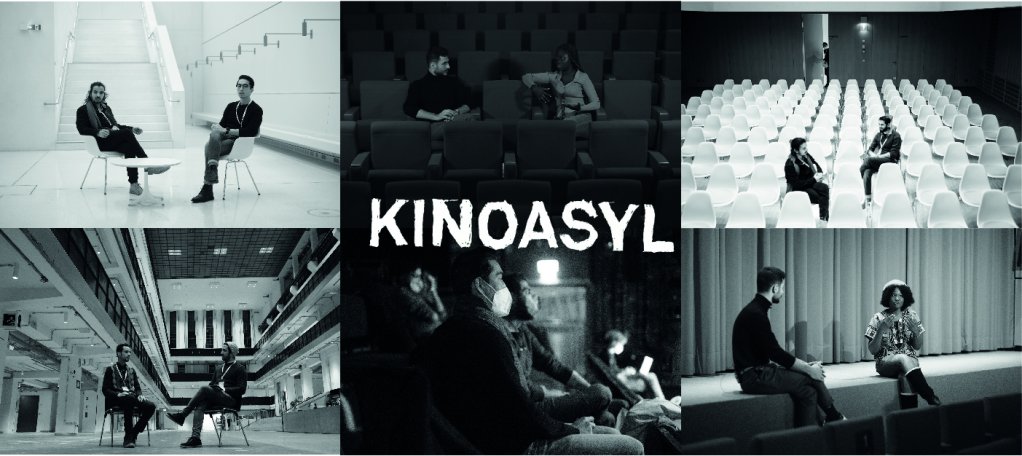 Each of the curators, all young refugees living in Munich, has chosen for the festival a film from his or her home country. There are stories from Palestine, Senegal, Syria, and Russia, of women living under Taliban rule, and a talented Iranian mountain-biker whose dream is to become world champion.
Lilliane's choice, 'Prickly Roses', is about women working on a Ugandan flower farm – where she herself worked as a teenager. "At the age of 16 or 17 I was struggling to look for school fees. …we had to find a way to survive."
The pay was 2,000 Shillings a day – which was about equivalent to between 50c and €1.50. "That money was a lot for us because you would get it every day you showed up for work and you would save it."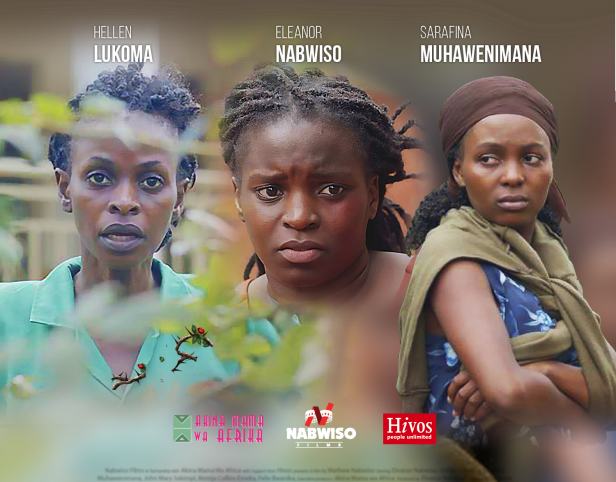 "When I saw this movie it intrigued me," Lilliane continues. "In the movie the main character stands up and she gathers the women together and says 'We can make a difference. We can stop this. We deserve better!'."
Lilliane might have been holding up a mirror, watching a reflection of her own experiences 13 years earlier when, just like in the film, her supervisor had come to her and said: 'You're young, you're beautiful, you can earn more if you give me your body.'
"I stood up and said, 'No, I am better than that!' And I actually left," Lilliane says.
'The sacrifice you make is something that defines you'
The conditions for women workers on flower farms in East Africa are notoriously poor – they are underpaid, regularly face sexual harassment and are often forced to work in unsafe conditions without protective gear.
Prickly Roses is also about the challenges facing those who break taboos in society. This is another reason that Lilliane identifies with the film. At a young age she was forced to pay a heavy price for her sexuality, experiencing a brutal and perverse form of conversion therapy. "In Uganda they don't regard bisexual or lesbian as 'normal', it's a taboo. You are 'sick' and you can be 'healed'," she explains. "So they realize that a young girl is this, and they take her and there are rituals they carry out on you – and I am talking through personal experience."
It did not stop there. Lilliane's organization supporting LGBT single mothers was ransacked, she and her colleagues blindfolded and abducted. Facing imprisonment for life, she managed to escape secretly to Austria and then to Germany.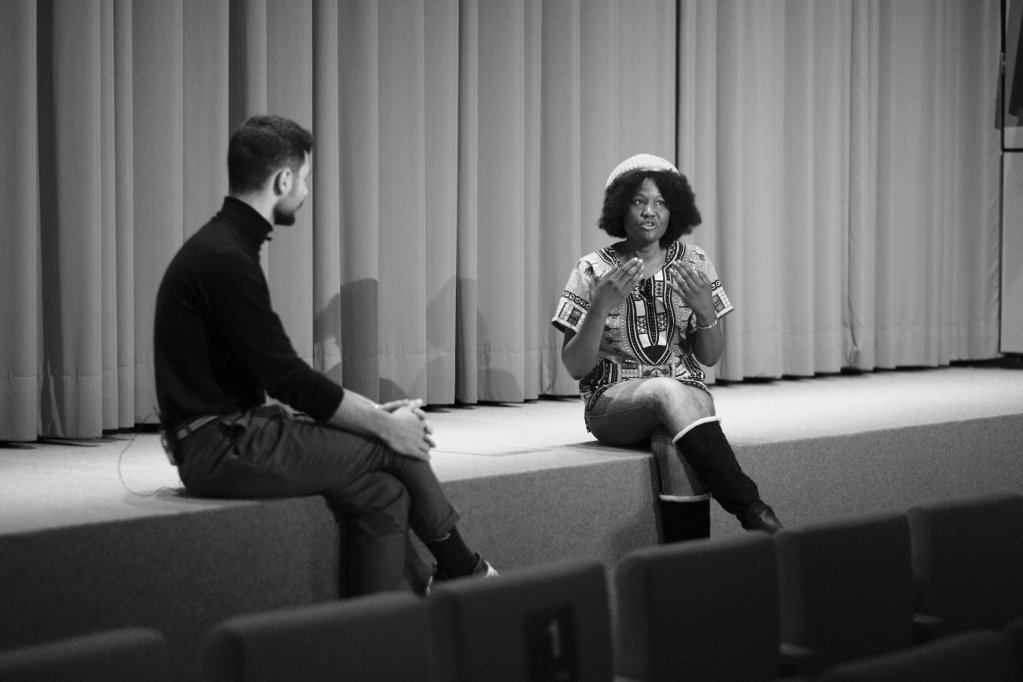 What matters to Lilliane now is being able to use the media, especially digital media, to spread messages more effectively to a wider audience. For her, Prickly Roses, for all its serious themes, gives her reasons for optimism.
"The characters in this movie are picking up from where we left off. It gives us hope to see that everything we did was not in vain. I strongly believe that the experiences I had are not for me alone. So if I can change somebody's life through movies then my vision would be achieved."
With at least 15 documentaries, short films, features, reports and presentations, and even children's short films from Syria, the festival tackles a breadth of subjects and genres. They range from the well-known 'Osama', for which Afghan director Siddiq Barmak won a Golden Globe award, to a satirical short film from the Middle East, 'Eine Zigarette' (One cigarette), and 'Solo', which deals with loneliness and the need for human affection – a film from Iran about a subject that touches us all.
The KINO ASYL film festival begins on Friday, January 7 at 5 p.m. UTC/GMT and runs until January 23. All the films will be shown online because of the pandemic. It is accessible for free. Visit kinoasyl.de or facebook.com/KINOASYL