Last year, more than 28,000 migrants crossed the Channel from France to the UK in small boats. At least 44 people died or went missing during the attempt.
At least 28,395 people reached the UK in small boats in 2021, a record figure which is more than three times the number for 2020. That's according to the PA news agency.
The peak came during mild weather in November 2021, when at least 6,869 people arrived on English shores. On November 11, a record-breaking 1,185 arrived in a single day. The higher numbers were partly due to the use of bigger boats, carrying an average of about 28 people and sometimes as many as 50.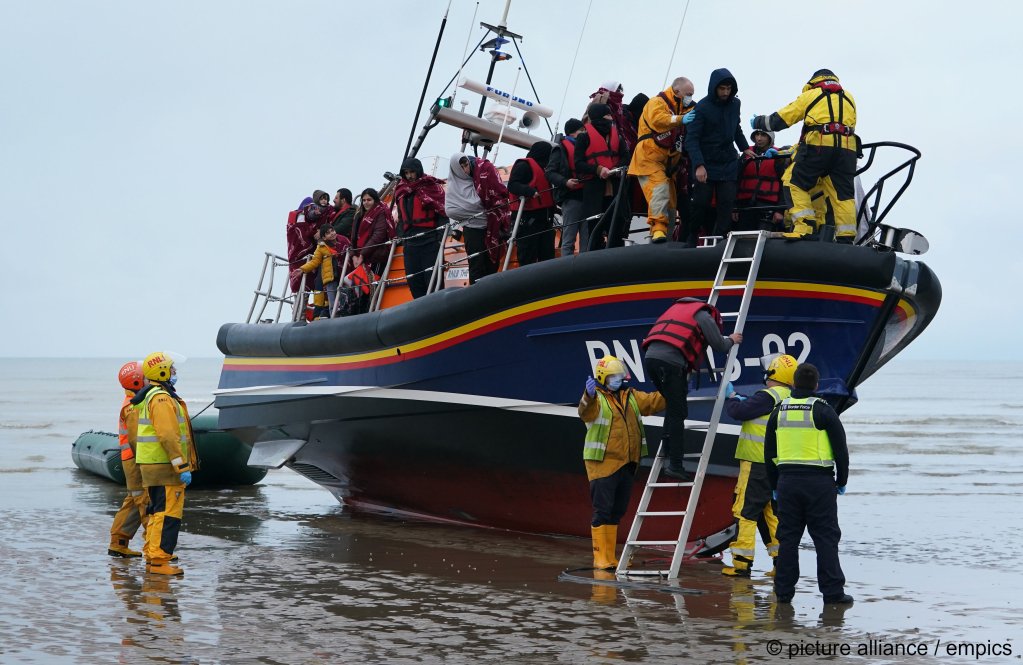 Tragic end
The Channel crossings ended tragically for dozens of migrants. In the course of the year, at least 44 people, including three children, either died or went missing and are presumed dead. According to the UN migration agency IOM's Missing Migrants Project, the vast majority of those drowned.
On November 24, at least 27 people died in the biggest single loss of life during an attempted crossing. French officials likened the boat they were travelling in to a children's inflatable pool. Among the 27 people who died were a 16-year-old and a seven-year-old child. They were mostly Iraqi Kurds but also included an Iranian Kurd, Afghans, Ethiopians, a Somali and an Egyptian.
Also read: Macron vows English Channel will not become a cemetery after 27 migrants drown
Political row
The number of migrants crossing to Britain from mainland Europe has been a strong political focus for British Prime Minister Boris Johnson and Home Secretary Priti Patel. Britain's relations with France have worsened, with both sides blaming each other for the surge in irregular migration.
The UK government's Nationality and Borders Bill, currently before parliament, increases criminal sentences and border controls. The government says it is aimed at stopping people smugglers, but migrant rights groups claim it would do the opposite. "It will allow people smugglers to thrive -- and increase exploitation of people seeking asylum -- even after arrival," acording to Amnesty International.
If passed, the bill would also allow the return of asylum seekers who have passed through so-called "safe third countries".
With AFP