Two Nigerian migrants have taken a case against Italy and Libya to a UN Committee. The two women, with the help of a legal rights association in Italy, claim that Italy and Libya failed to protect their human rights as women and left them at risk of trafficking, exploitation and abuse.
Princess* and Doris* arrived in Libya from Nigeria in 2017 and 2018 respectively. They claim they were trafficked from Nigeria to Libya by criminal networks for the purposes of prostitution. While on their journey towards Libya, they say they were enslaved by the criminal networks and sold from gang to gang, even before they reached the Libyan borders.
Before starting their journey to Europe, both women were asked to swear not to talk to authorities about their experiences in a so-called Juju [traditional magic] ceremony in Nigeria. Many women are asked to undertake such ceremonies, where it is made clear to them that if they try and escape, refuse to pay back the debts for their journey or talk to the authorities about their treatment, they and their family will suffer dire consequences, probably resulting in death or injury.
During a press conference held by ASGI (The Association for Juridical Studies on Immigration) on December 16, lawyers working on the case of Doris and Princess explained more about their journeys and the reasons why they decided to sue both Libya and Italy for their mistreatment. The case is being brought before the UN CEDAW committee (Committee on the Elimination of Discrimination against Women).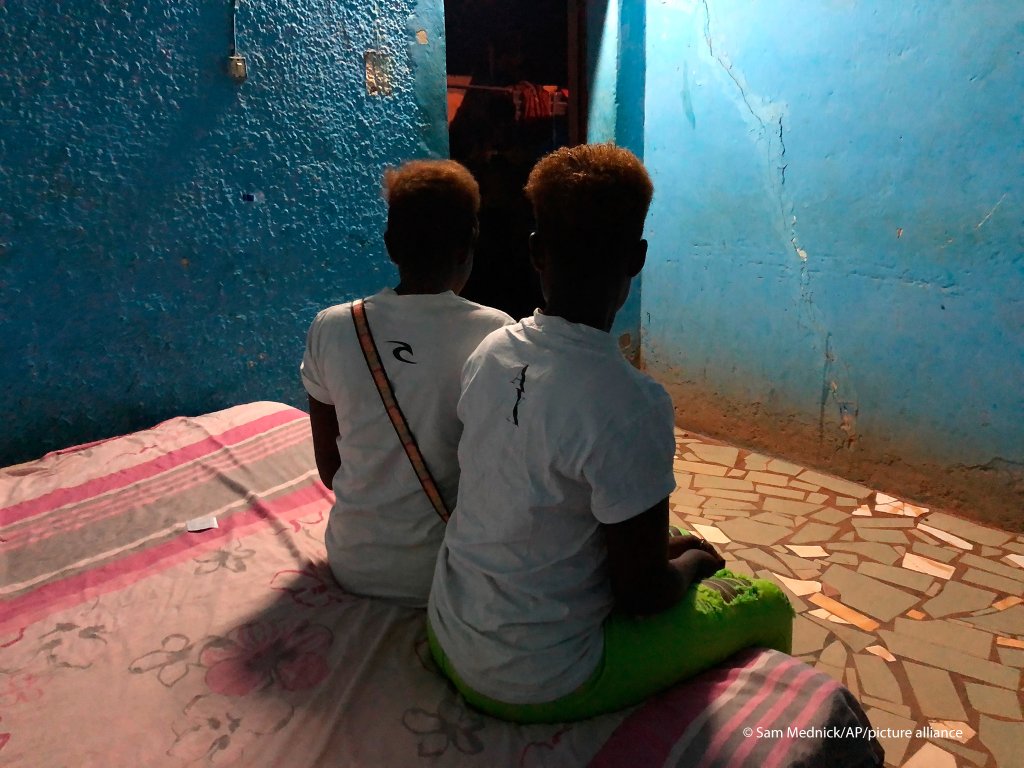 Juju ceremonies
Doris told ASGI that she was put in touch with a "madam" by a friend in Nigeria. She says at the time she was not aware of the risks related to trafficking and neither did she know about forced prostitution. She says she swore a Juju oath because the priest who performed the ceremony told her it would "prevent her from stealing the organization's money and compel her to pay the debt [for her journey to Italy.]"
Doris set off from Nigeria in August 2018 with a group of other girls and a male trafficker. She says she was sold in Agadez and in Sabah in Libya. In Sabah, she was sold to a man "who ran an informal detention place known as 'Adam's Ghetto.' There she was tortured until a madam bought her 'saving' her from torture."
But by that time Doris was told she owed a new amount of money to the madam and was forced to have sex in a connection house [brothel] in Sabah for over a month. Eventually Doris escaped and started to travel north but she was then arrested by a man she said was a policeman and detained in Bani Walid.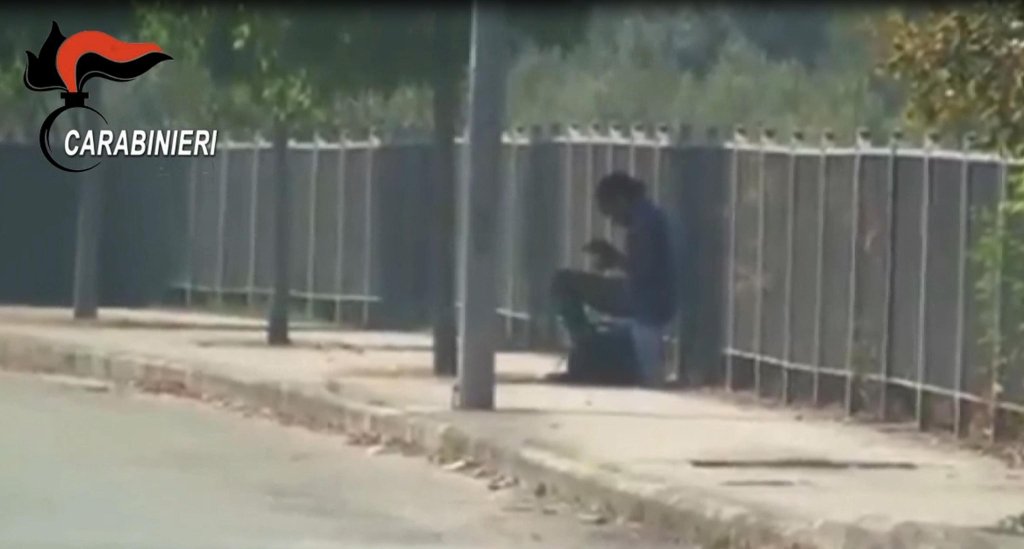 'Subjected to inhuman and degrading conditions'
From Bani Walid, Doris was bought for the fifth time in a few months by "a man who took her home and forced her to work as a maid without being paid." Doris again escaped, notes ASGI in a detailed press release, and set off for Europe. But after being intercepted by the Libyan coast guard, she was taken to another center and "subjected to inhuman and degrading detention conditions."
Princess' story is similar. Just after crossing the Libyan border, Princess says her group was "stopped by an armed group, tortured and robbed." This group took her to Agadez and she and the girls she was with were sold to a trafficker who took them to Sabah.
In Sabah, Princess says she was sold to a Nigerian trafficker who then took her north before extorting money from her family. Once in the Libyan capital Tripoli, she says she was kidnapped by another man "who forced her to work without receiving any payment."
With the help of money from her family, Princess escaped and took a boat towards Italy. But her boat too was intercepted by the Libyan coast guard and she was taken to a detention center in Janzour. There she was detained for three months before being bought by a person who "forced her into prostitution to pay the price for her release in a connection house in Tripoli."
'Sexually abused'
Princess was "sexually abused" in the connection house for three months. There were about 200 other girls there living "in slavery," notes ASGI. After the Libyan police raided the connection house, Princess was arrested and taken to another detention center. In this center, she was "beaten, forced to do hard labor and abused."
Essentially, lawyers at ASGI explain that the two women fell victim to a system of enslavement in Libya which is supported by money from Italy and the EU.
Italy and Libya have had a series of bilateral agreements over the years, in which Italy has agreed to pay substantial sums of money to the Libyan coast guard and Libyan authorities, for training and equipment, in order to prevent migrants from reaching European shores.
Between 2017 and 2020, notes ASGI, Italy has provided €11 million in funding to Libya and for the IOM repatriation programs. The EU has also added to this agreement by paying several billion to the Libyan authorities and to fund and train the Libyan coast guard to do the same job.
Also read: Concern at EU's growing push to return rejected asylum seekers
Funding to Libya
According to the EU's own figures, since 2011, they have provided €84.3 million to Libya in humanitarian aid. Nine million was provided in 2021. Humanitarian aid is meant to address the "most pressing needs of the country" -- and since the pandemic began, also help with COVID-19 vaccination and health and educational needs.
However, the European Commission also notes in the same document funding by the EU to Libya through the EU Trust Fund for Africa. This funding has been used to a large extent to help equip and train the Libyan coast guard in recent years to essentially carry out interceptions of migrant boats at sea, as well as prevent boats from leaving Libyan shores in the first place.
The EU's Trust Fund for Africa website notes that between May 2017 and October 2020, its funding allowed "over 90,000 vulnerable migrants' voluntary returns mostly from Libya and Niger. Over 100,000 vulnerable migrants were assisted after their return."
Also read: Italy-Libya accord, NGOs call for immediate revocation
Intercepted in Mediterranean
Doris and Princess, in fact, never reached Italy, because in 2018 and 2019 respectively they were intercepted at sea and sent back to Libya by the Libyan coast guard. After several months in various Libyan prisons, both women were repatriated to Nigeria via the UN Migration Agency IOM's 'Voluntary humanitarian repatriation' program.
However, lawyers for the women argue that the repatriation was not really voluntary, since the two women were not offered any other choice and were in such bad circumstances that that was presented as the only way out of their predicament. They call the program a "form of 'disguised' expulsion."
On returning to Nigeria, say the lawyers, the two women were once more at risk of trafficking, exploitation and enslavement. According to ASGI, "from the moment the women crossed the border into Niger, they were repeatedly sold and bought by different actors. They have been abused and tortured in order to profit from their exploitation: in informal places of detention, they have been tortured in order to obtain ransom payments from their families. When their families could not pay, they were sold to people who enslaved them and forced them into prostitution to pay for the cost of their 'release.'"
'International obligation to protect women's rights'
European States, says the team of ASGI lawyers, "have a specific international obligation to protect Nigerian trafficked women from refoulement; outside these borders – along the route that takes them to Europe -- this obligation is systematically disregarded and violated," say Cristina Laura Cecchini and Luce Bonzano, two of ASGI's lawyers working on the case.
The women's rights, according to Bonzano and Cecchini, are disregarded precisely because these women are regarded as "economic migrants and the risks to which they are exposed upon return are not taken into account in any way."
ASGI said "these dynamics were also experienced inside official Libyan detention centers, where they were taken to following arrests, raids on connection houses [essentially brothels in Libya] –where they were forced into prostitution -- or interceptions at sea."
Also read: Five Eritreans take legal action against Italy over alleged pushback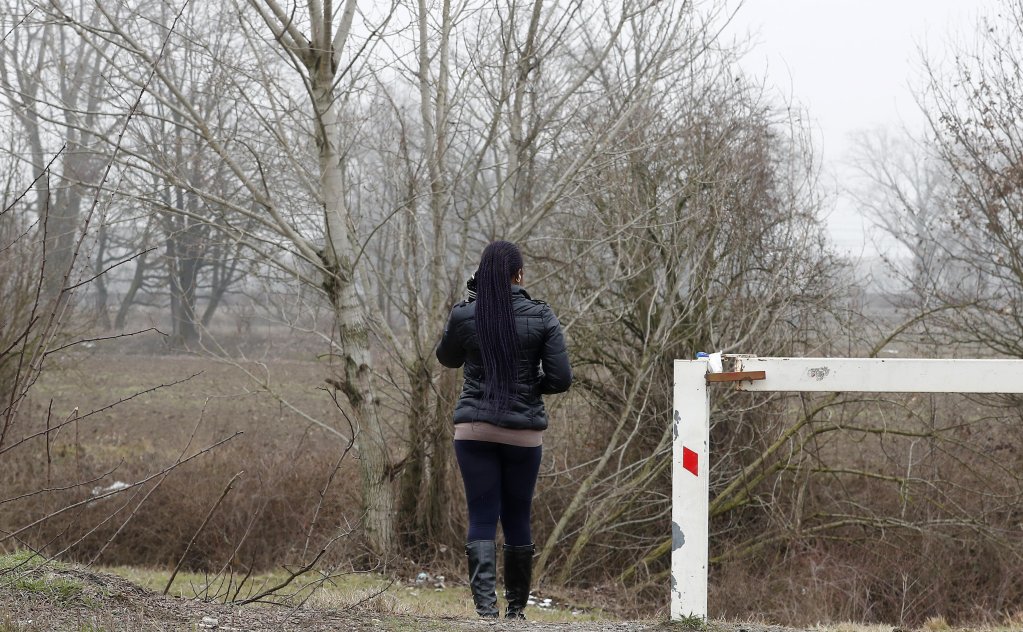 System of exploitation
The exploitation in Libya is not only systematic but supported by the Libyan authorities, according to ASGI and numerous human rights organizations, including the UN itself. The authorities are supported by billions of euros of money from Italy and the EU, and therefore, Italy and the EU are complicit in this systematic exploitation, explains ASGI. The association goes so far as to call the system in Libya a "business model."
When Doris returned to Nigeria, she says that the reintegration program offered by IOM consisted of "financial support for an entrepreneurial project and business management classes." Princess says she also received help to start her own business but was offered "a single psychological counseling session." Doris, said she was given no such support to help process "the violence, abuse and mistreatment she suffered."
According to Odinakaonye Lagi from the Nigerian Network of University Legal Aid Institutions NULAI, many of these women could easily be re-trafficked from Nigeria after being returned. That is because of extensive corruption within the country and the power of Nigerian criminal networks which stretches from Nigeria all the way into Italy, Spain and beyond.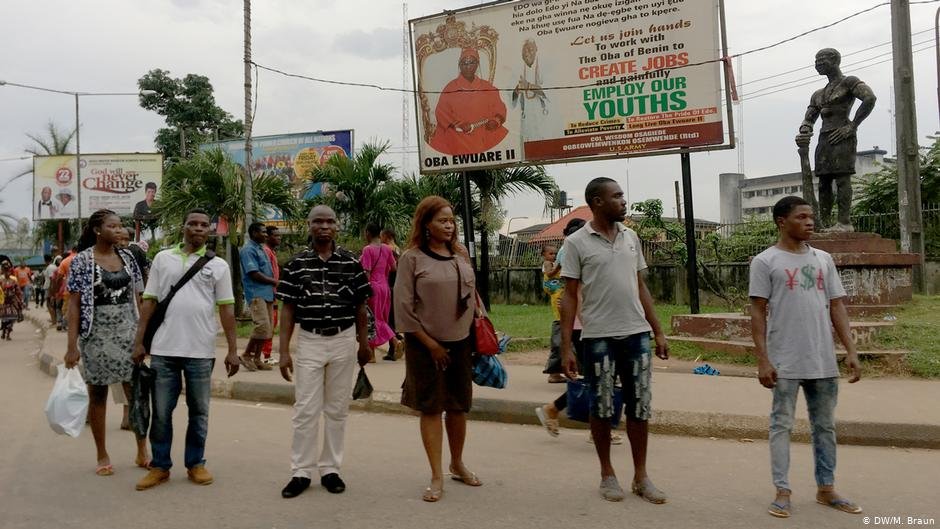 At risk of re-trafficking
The poverty of most of the women involved, combined with traditional beliefs concerning the role of women and the 'shame' attributed to the experiences they have undergone in connection houses and on their journey mean there are not many options for them to build a viable and legal business or lifestyle once they do return.
Under international conventions protecting human rights, there is an obligation to identify women who may be victims of human trafficking and try and protect them from becoming so again. ASGI says that Doris and Princess were not identified as such by the authorities.
The CEDAW committee was set up to protect the rights of women. ASGI's appeal claims that Italy and Libya violated Articles 2 and 6 of the Convention of the Right of Women. CEDAW has not yet issued a press release related to this appeal.
At the end of the press conference, the ASGI lawyers and experts said that they hoped that if they won their appeal, the UN would begin to apply the findings to similar cases. They hope that if the UN finds that Italy and Libya did indeed fail to protect the rights of these women, and others like them, then they will be forced to rethink policies and programs available.
In concrete terms, this could mean that when someone is offered a place on a voluntary repatriation program, they would be asked if they have been a victim of trafficking. If they are found to have fallen victim to trafficking, this might grant them the right to be offered asylum, potentially in a European country. In December, ASGI said they were confident of an update 'soon,' meaning sometime near the beginning of 2022. A date has not been given.
*Not their real names