Portugal and Morocco signed an agreement on Wednesday, highlighting legal minutiae for Moroccans to come to live and work in the EU member state. The deal is part of ongoing efforts to fight illegal migration and human trafficking on both sides.
Migrants seeking a way into the European Union are increasingly targeting Portugal after Mediterranean countries like Spain, Italy and Greece began to fortify their marine borders in recent years.
Boats carrying African migrants from Morocco have been arriving with rising frequency on the southern Portuguese coast.
The latest agreeement between Portugal and Morocco comes in response to these developments. Authorities fear that smugglers too are favoring the route, following high numbers of fatalities on the sea route between Africa and Europe as well as between Africa and Spain's Canary Islands, which are impacting their business model.
Read more: EU asylum policy: Portugal pushes forward to find common ground
A solution that suits both sides
The Portuguese Foreign Ministry said in a statement that the agreement will allow for the "recruitment, hiring and immigration of Moroccan workers, ensuring they have the same rights and duties as Portuguese workers."
Like other EU nations, Portugal is experiencing a shortage in workers, especially in construction and farming. The country's low birth rate threatens the long-term sustainability of its social security system, especially old-age pensions, making the hiring of foreign laborers attractive for multiple reasons.
According to the European Commission in November 2021, citing Portuguese National Statistics, Portugal registered a growth in population due to immigration. In 2020, the number of permanent immigrants was a little over 67,000. Almost 60,000 foreigners also acquired Portuguese citizenship in 2020.
In November 2021, Portuguese National Statistics said it had just over 702,000 registered foreign nationals living in the country. The majority of these came originally from Brazil, however, with Italians, French, Indians and Angolans.
In January 2022, in the southern Algarve region, the Portuguese government began an integration scheme for migrants. Almost 15% of the resident population in this area are migrants.
Read more: Cheap Asian workers flock to Portugal's farms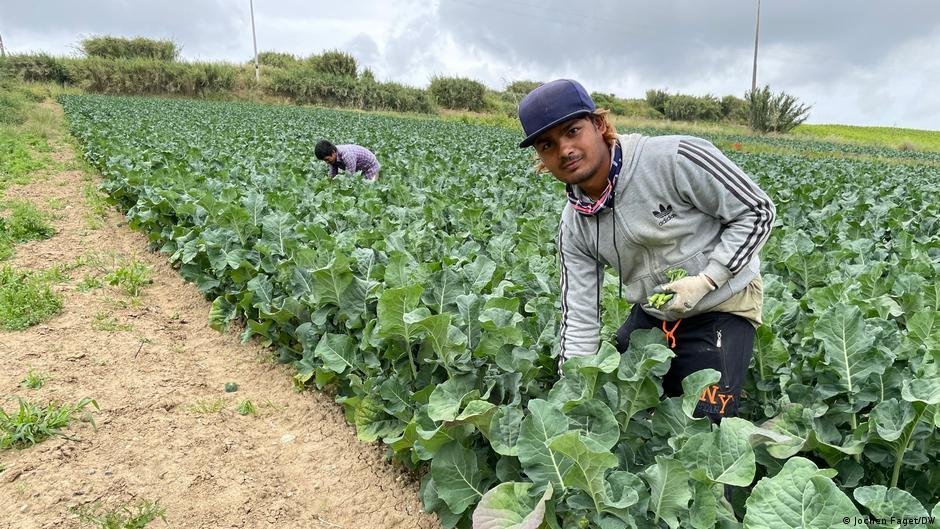 Portugal's involvement in migration issue
Among EU countries, Portugal has for years had a fairly liberal approach to immigration, which however mostly benefited wealthy people abroad who sought EU citizenship by acquiring property in the country.
However, considering its small size and low population, Portugal has also shown solidarity and proactive interest in the European migration situation since 2015. Alongside other EU nations like Germany, France and Luxembourg, it has in the past agreed to accept migrants landing in Italy when former Italian Interior Minister Matteo Salvini rejected them.
However, there have also been scandals in Portugal's border control policies, with one person arriving in Lisbon even being beaten to death under the watch of border authorities.
Read more: Tourism pushes migrants in Lisbon to the periphery
with AP