German police have intercepted a truck with several migrants hiding inside. The incident occurred just outside a small town near Germany's former capital, Bonn.
The five men of African origin were taken into detention and found to be in a good state of health. It emerged that they had climbed into the truck in Belgium with hopes of being smuggled to the United Kingdom. 
By the time they realized that they were traveling in the wrong direction the migrants had reached Troisdorf in Germany's Rhineland, located about 15 kilometers outside Germany's former capital city, Bonn.
After understanding their mistake, the five migrants apparently decided to cut open the tarpaulin of the truck from the inside, presumably to leave the vehicle or to let air circulate. 
A driver in another truck traveling behind the one with the stowaway passengers noticed this and notified the police.
Read more: UK police discover 39 dead bodies in truck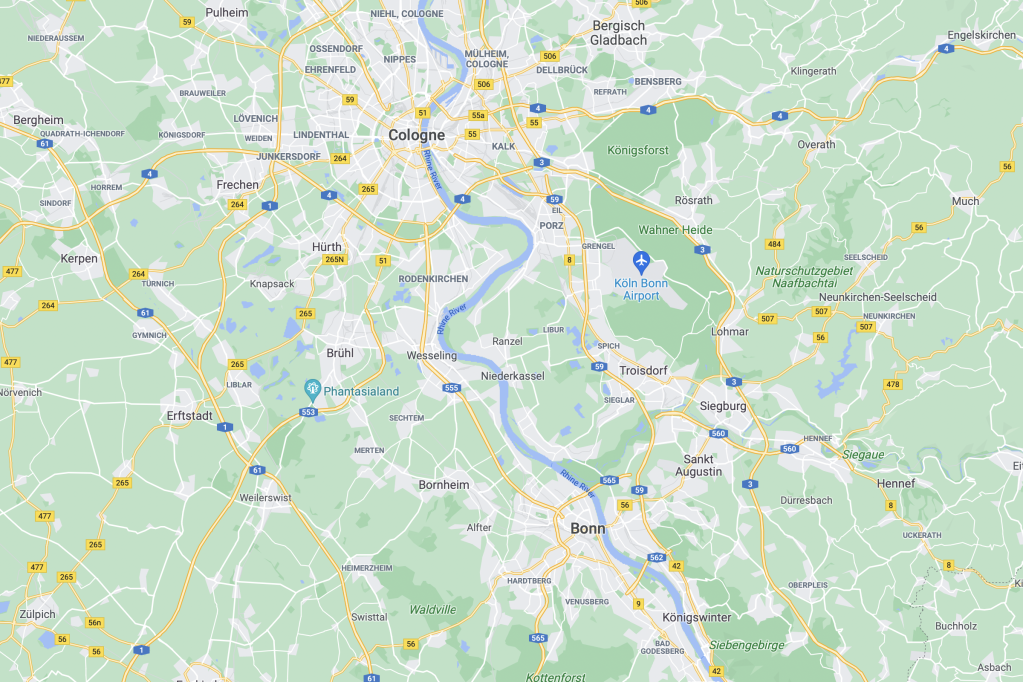 Highway closure
The truck was stopped while it was still on the highway. Christoph Wessel, a patrol officer and spokesman for the highway patrol in nearby Sankt Augustin, told the regional WDR broadcaster that in order to rule out any danger, authorities "had to close the A59 highway completely for a short time."
"However, the men did not try to run away. They agreed to be detained without resistance," Wessel added. Once the migrants' personal details were established by police, they were transferred to the care of the local foreigners' office (Ausländeramt).
It later emerged that the stowaways had climbed into the trailer of the truck unnoticed at the port city of Oostende in Belgium, hiding between loaded pallets. It is unclear whether any smuggling rings were proactively involved in organizing this stretch of their journey.
The driver of the truck — himself a Croatian national — told police he hadn't noticed anything happening inside his truck. After the police operation, he was allowed to patch up the two holes in his tarpaulin and to continue his journey.
Read more: Germany: Migrants discovered in freight train
Clandestine journeys on the rise
Highway police officer Christoph Wessel told WDR, part of the German national broadcasting network, that authorities in Germany are discovering such clandestine passengers attempting irregular border crossings more and more often.
"In our region, they are rather rare, which has to do with our geographical location. But our colleagues in Broichweiden, who are active in the border triangle [with Belgium and the Netherlands], have to deal with such missions more frequently."
Read more: Fatal journeys: The realities behind travel as a stowaway passenger
with WDR