European Union and UNHCR officials have announced that Latvia, Lithuania and Poland still use "pushbacks and other violations of human rights" at the borders to keep migrants out. They added that they are also denying access to aid groups trying to help people in the border region with Belarus.
EU Home Affairs Commissioner Ylva Johansson told lawmakers that border tensions between Latvia, Lithuania and Poland and neighboring Belarus had "de-escalated significantly" in recent months. But Johansson stressed that despite this trend, the three EU member states still engaged in questionable tactics at their borders.
She stressed that Latvia, Lithuania and Poland must "have legislation where pushbacks are not accepted and not legalized," as pushbacks are considered to be illegal under EU law and international UN agreements. 
"People still have the right to apply for asylum, they still have the right to have access to the asylum process. We still have to be true to our values and to our treaty," Johansson added. Migrants who suffer pushbacks might not only face violence but are also routinely denied their right to apply for asylum and to have their case heard.
Johansson, however, did not specify any reason why the EU commission has decided not to take action against the countries for those infringements. 
'EU inaction unacceptable'
The German human rights organization Pro Asyl has meanwhile called for an end to these pushback tactics along the EU's eastern border. Pro Asyl executive director Günter Burkhardt criticized the fact that the EU Commission or individual EU nations like Germany failed to put a stop to the practice.
"Pro Asyl appeals to the German government and the EU Commission to sanction this practice in order to stop pushbacks; those who continue to act this way must no longer receive EU funds," Burkhardt stressed. He also said that a refugee should never be turned back at the EU border without an examination of their need for protection.
The head of the UNHCR Policy and Legal Unit for EU Affairs, Sophie Magennis, meanwhile said that her agency had "widespread concerns" after learning that "several ministers from these particular countries have mentioned in recent days that they intend to continue with the current practices that are in place, including what we would define as pushback practices."
Read more: Poland: Thousands protest against migrant pushbacks at Belarus border
Pandemonium in border region
Around 8,000 asylum-seekers, many of whom had traveled to Belarus from Iraq, crossed into Latvia, Lithuania and Poland in 2021. Thousands of others remain stranded in the woods along the borders in the cold. There have been reports of at least a dozen deaths many attributed to exposure.
Magennis said that both UN agencies and NGOs are still being prevented from getting to areas on the European side of the Belarus border to help those people: "This is despite repeated requests for such access. This must be rectified, and access granted."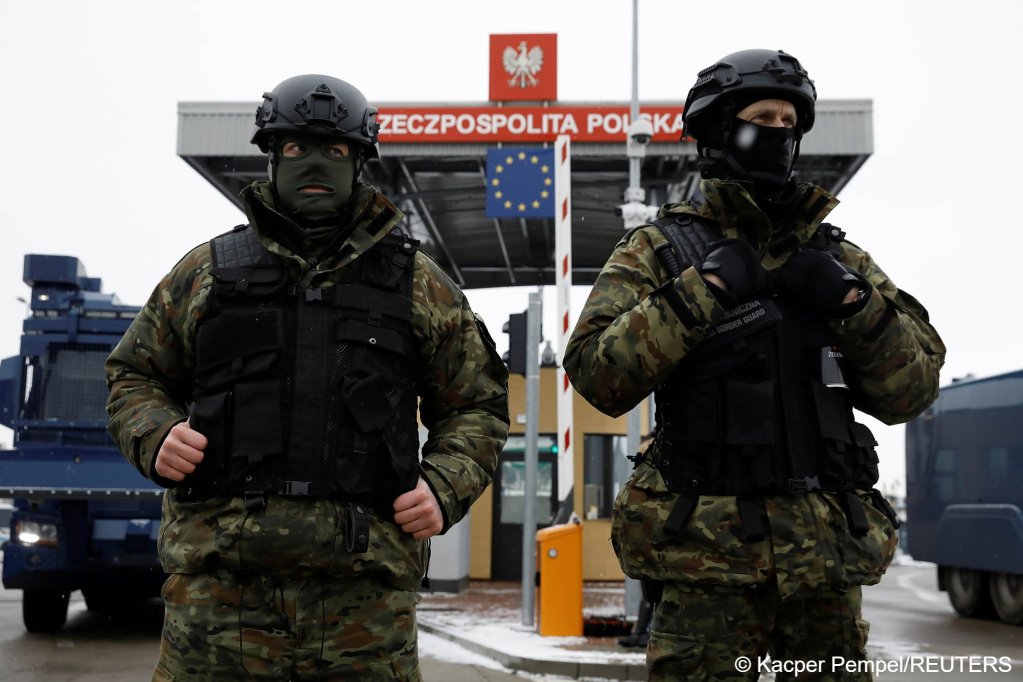 Polish border statistics show that 200 people were denied access to its Belarus border zone last week alone, with mounting reports of tear gas being used to control the migrants along the border.
Meanwhile, NGO personnel and journalists who tried to enter in recent days were detained, had their phones confiscated and were ejected from the border region. Poland issued new laws to make its border area off-limits to anyone who does not live, work or study there.
Last week, the NGO Doctors Without Borders (MSF) said its team assigned to Poland's border with Belarus had left the country after repeatedly being denied access to the migrants and refugees there. MSF said it spent three months seeking permission for its emergency response workers to enter the forested border zone.
MSF also said that it was concerned that restricting access to major aid organizations could result in more deaths and that such policies were "another example of the EU deliberately creating unsafe conditions for people to seek asylum at its borders."
Lost in nowhereland
In addition to effectively legalizing pushbacks, Lithuania and Poland initially decreed a state of emergency at their borders with Belarus and also changed their asylum laws to make it more difficult for those who did succeed in crossing into EU territory to stay there legally. But that doesn't mean that they are necessarily welcome in Belarus.
The EU has accused Lukashenko of pushing migrants back in his own right if they fail to cross the border into the EU. Many migrants decide after several such failed attempts to make their way back to Minsk, but forces under the President's authority continue to expel them from the capital region.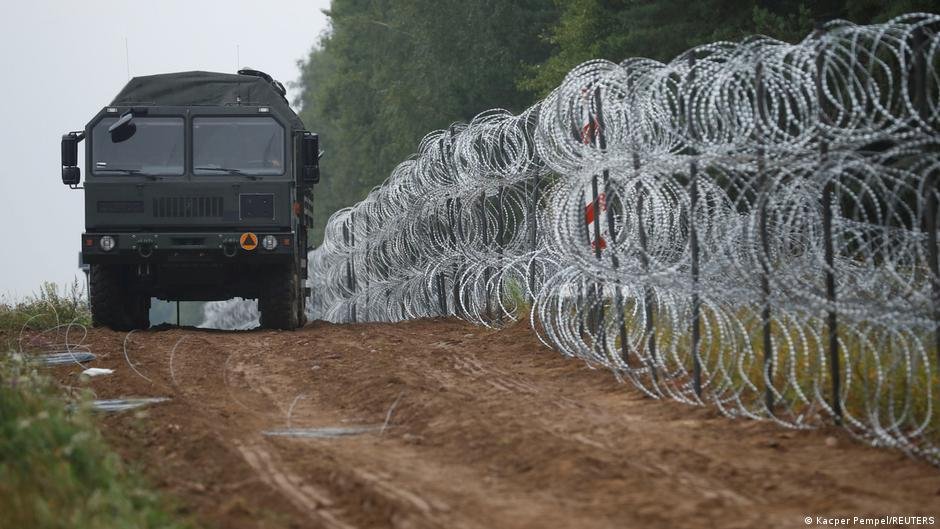 The European Union has managed to help to repatriate a total of almost 5,000 migrants from Minsk, chiefly to Iraq. 
Meanwhile, UNHCR's Magennis has said that the changes to the Polish and Lithuanian asylum systems "are not in compliance with international refugee law."
Read more: In pictures: What's the situation at the Belarus border?
A complex political ploy
The European Union has repeatedly accused Belarus President Alexander Lukashenko of importing migrants as ammunition against the bloc, forming part of a "hybrid attack" in retaliation to sanctions imposed on the country's authoritarian government.
Thousands of people were detained during protests in 2020 following the 2020 Belarus elections, which both the opposition and the European Union believe took place under fraudulent premises.
Lukashenko denies that the vote was rigged and rejects accusations of utilizing migrants to meet his own ends. He has, however, made statements saying that he won't stop anyone from trying to make their way to the EU.
Read more: More than 11,900 pushbacks at EU internal and external borders in 2021
with AP, AFP