A fire in a container village of an asylum accommodation in Bavaria resulted in five figures of damage and two asylum seekers needing treatment in hospital.
Fire fighters on Monday morning (January 17) were called to attend a fire in an asylum seeker accommodation in the town of Andechs in Germany's southern state of Bavaria, just south-west of the regional capital Munich.
According to a police statement from police in Fürstenfeldbruck, who are investigating the incident, the fire broke out in a two-story container village, in the first-floor bedroom of two children. The children, who are four and five, are part of a five-person Nigerian family, according to the German newspaper Süddeutsche Zeitung.
The fire services got the fire quickly under control, stated the police, but damages will cost "in the region of five figures," continued the police statement. The Süddeutsche newspaper puts the damages at around €50,000. A father and son from the family had to be taken briefly to hospital to be treated for smoke inhalation.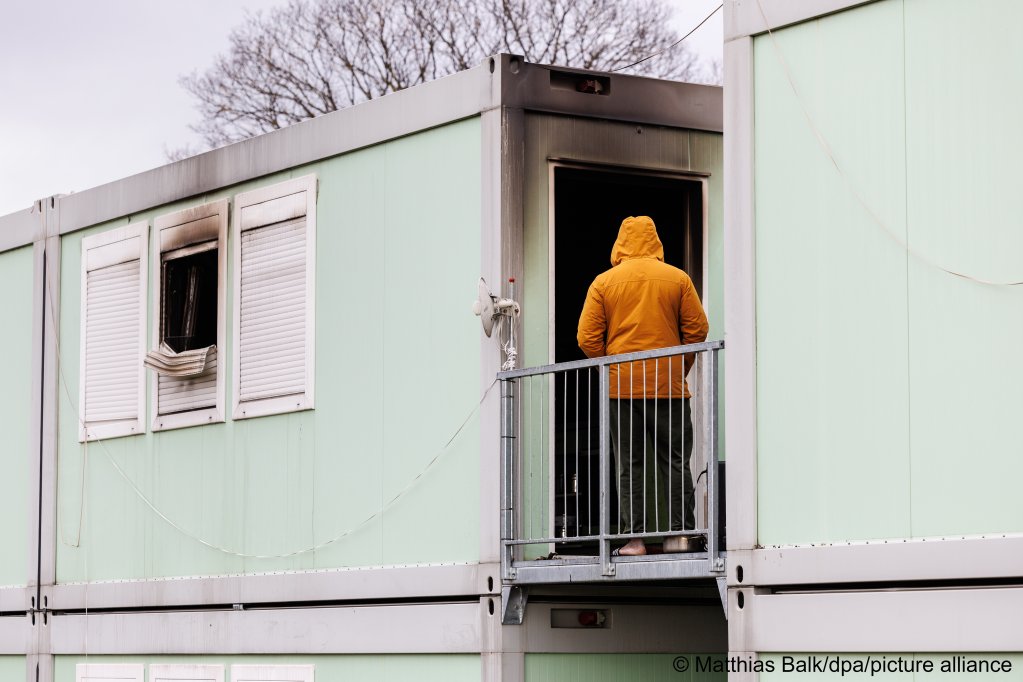 Causes of fire to be investigated
The causes of the fire are still being investigated. There is no initial indication of deliberate foulplay, and it is possible that the fire could have been caused by a technical fault, or possibly through carelessness.
Pictures from the scene show the containers all intact, but burnt curtains flap from the window where the fire started. According to the Süddeutsche, some of the other residents at the asylum seekers center were "in shock" and the emergency services, as well as a crisis intervention team from the Bavarian Red Cross, were in attendance to help with the aftermath.
Family moved to nearby town
At the moment 77 people are reportedly resident in the container village, which has capacity for up to 96. The family in whose home the fire broke out have been given alternative accommodation in the nearby village of Herrsching on Lake Ammersee.
The family were given donations of clothes from the Catholic charity Caritas, as many of their belongings were damaged or destroyed by the fire. According to the Süddeutsche the other nearby containers are still usable and just need to be aired. The family are expected to return to the container village at some point in the near future once a suitable container has been found and set up for them.