Hizia, a 39-year-old Algerian woman, set sail for Spain on the evening of December 31. She was traveling with her two children, 9-year-old Mohammed and 14-year-old Omar. They left Oran on the Algerian coast with 13 other people, but the boat capsized off the coast of Andalusia. Omar was rescued by a merchant ship, but Hizia and her youngest son are still missing.
The last time Nada, who lives in Angers, France, spoke to her sister Hizia in Algeria on the phone was on December 30, 2021. The next day, at the end of the day, she tried several times to call her back, to wish her happy New Year's Eve. All in vain. Each time, she went straight to voice mail. On January 1 at 11am, Nada heard from her mother that Hizia and her two children had embarked from the Algerian coast in a small boat, heading for Spain. Hizia and her son Mohammed are still missing. Omar is the only survivor of this family tragedy, who told the story of their journey after his rescue. InfoMigrants spoke with Nada.
"My sister and her sons Omar and Mohammed got on a boat in Oran, on the evening of December 31, with 13 other people. At the beginning, everything went well, they did not have significant difficulties. It was when they arrived near the Spanish coast that things got complicated. There was a lot of fog, very little visibility. But, strangely enough, the currents were not too strong.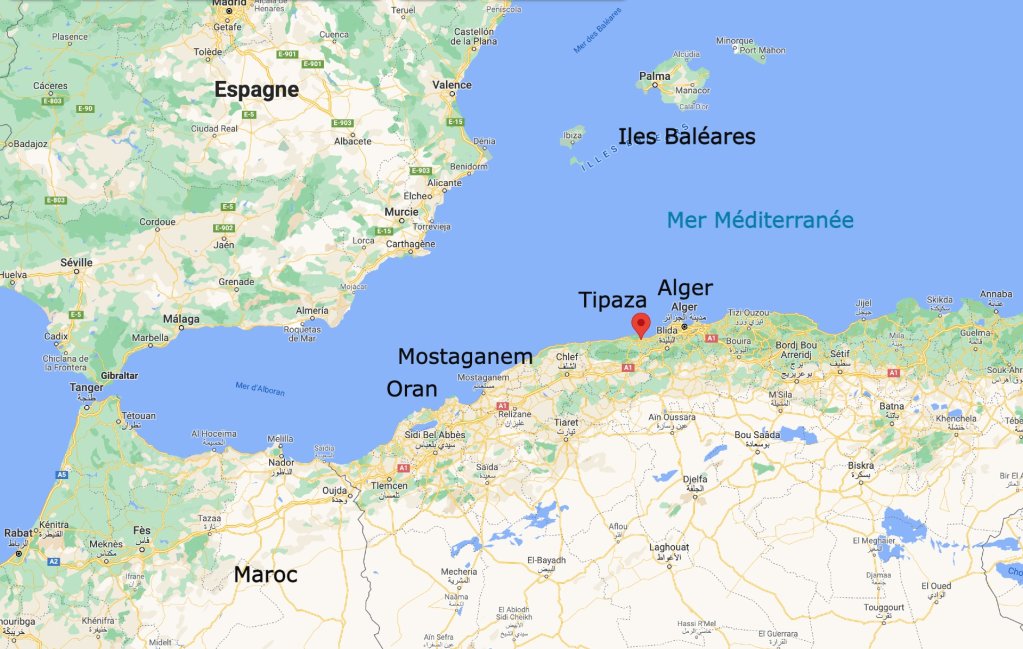 All of a sudden, there was a big wave. Maybe because of a big ship passing by, I don't know. At 2 am, the boat capsized and everyone fell into the water. Hizia immediately wanted to protect her children. She took an empty gas can, so that they would hold on to it and get less tired. But after several minutes, the little one let go and started to drift. She went to look for him. Omar remained clinging. He saw them both disappear into the fog, in the dark.
Since the summer of last year, there have been many crossings of the Mediterranean from the Algerian coast to Spain. And despite the winter chill and the deterioration of navigation conditions, they do not let up. Between December 30 and January 3 alone, the Red Cross took care of 312 migrants, including women and children, who arrived by boat. More than half of them arrived in just 24 hours, between December 31 and January 1.
Read more: Migrant landings continue in Andalusia
'I don't know why Hizia did this'
Omar waited for them for hours like that, until the next morning, at 9 am when a merchant ship found him and unhooked him from the can. When the crew rescued him, he was almost dead. They gave him clothes and food. Then they entrusted him to the Algerian navy, which took him back to Oran. Since then, he has been in hospital. He is the one who told us what happened. Fortunately, my mother, who lives in Spain, is on vacation in Algeria at the moment so she can stay with him. He is very shocked, like all of us.
My brother went to Almeria and Murcia [in Andalusia] to get more information. He was hoping to find them and took some photos with him. But so far, nothing.
I do not know why Hizia did this, I do not understand. I knew she had problems in Algeria and she didn't have work. I know it is very difficult for a divorced woman with two children. She had very few resources, so the family sent her money when we could.
We often talked on the phone, it made us both feel better. She often told me: 'I suffer, I have nothing. I feel like I'm living like a slave here.' But she never told me she was going to leave like that."
Algerian "pateras" (small makeshift boats) fill up with women and children as well as men. This has created a unprecedented migration of families, according to the vice-president of the Algerian League for the Defense of Human Rights (LADDH) Saïd Salhi speaking with InfoMigrants. This is rooted in the economic depression that has plagued Algeria since 2014 and the fall of hydrocarbon prices, on which the country is dependent despite some efforts to diversify. The consequence for Algerians is a lack of work opportunities.
In 2021, more than 18,000 people reached Spain through the Andalusian coast and the Balearic Islands. According to the Spanish NGO Cipimd, a total of 270 people disappeared on this route between January 1 and September 30, 2021.