On Tuesday, Italian police rounded up four suspected members of a Nigerian mafia-like gang known as Black Ax. The suspects are charged with slavery, human trafficking, kidnapping and recruiting prostitutes. Behind this case lies a vast system of exploitation that stretches across Africa and Europe
In the early hours of Tuesday morning (January 18), Italian police (Polizia di Stato) launched operations in the Sicilian regional capital Palermo and on mainland Italy in the Puglian regional capital Taranto. The police were acting on information from a Nigerian migrant who said she had been forced into prostitution by the group.
According to the Italian news agency AGI, the four suspects are charged with slavery, human trafficking, kidnapping, profiting from prostitution and employing "mafia methods."
Under Italian law, "employing mafia methods" generally indicates that those charged have used intimidation and threats to exploit their victims. Sentences can vary, but being accused of being part of a mafia-like structure in Italy carries with it sentences of between three and six years. If you are found to have used weapons, the sentence increases to between four and ten years, if found guilty.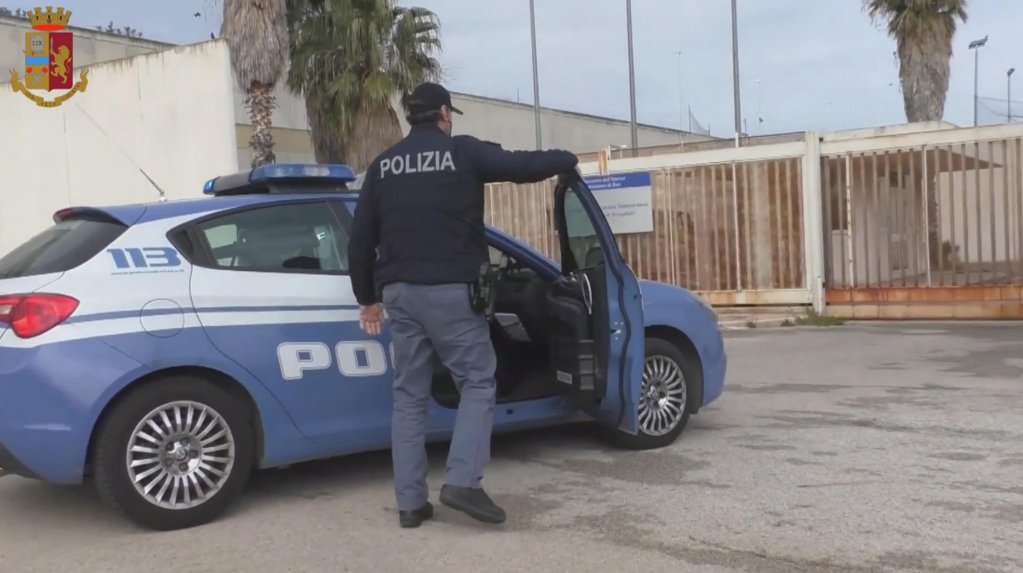 Arrests in two cities
Palermo's flying squad led the investigation via their department for foreign organized crime and prostitution. One of the suspects was taken into custody in Palermo. The other three were found to be living in Taranto, where they were also taken into pre-trial custody. The Nigerian woman who accused the suspects was supported by a Pentecostal preacher, also from Nigeria. According to AGI, the woman turned to the preacher for help after being forced to work as a prostitute in Italy.
According to the woman's statement, she underwent a "Juju" or traditional magic ceremony in Nigeria before being trafficked to Italy. The ceremony is commonly used to make sure that women who hope to migrate will not tell anyone, most of all the police or authorities, about what they are forced to undergo, so that they can work, often as prostitutes to pay back the "debts" they are told they incurred for their journey.
Also read: Eyimofe: A desire to migrate on screen at the Berlin film festival
Those who undergo such a ceremony often swear oaths with their own blood or hair. If they break their oath of silence, they are told either they or their family members will die or be seriously injured.
Threats of death and violence
The woman said she was first kidnapped by a group of Black Ax members in Nigeria. She escaped with the help of a fellow Nigerian but to pay him back, she was asked to travel to Italy as a "slave." During the ceremony, she promised to pay €15,000 for her journey.
Once the woman arrived in Palermo, under "the threat of death and violence" reports AGI, the woman was forced to work as a prostitute. The money she earned was then taken to "repay" the debt.
Finally, the woman turned to the priest, who is also now a target of the group and has also received death threats.
The Black Ax group is just one of many Nigerian mafia-like gangs or structures which are thought to have grown out of various universities there in the seventies. Black Ax, began life as a kind of student fraternity at the University of Benin City. Many of the Nigerians trafficked into Italy and Europe begin their journey from Benin City even today.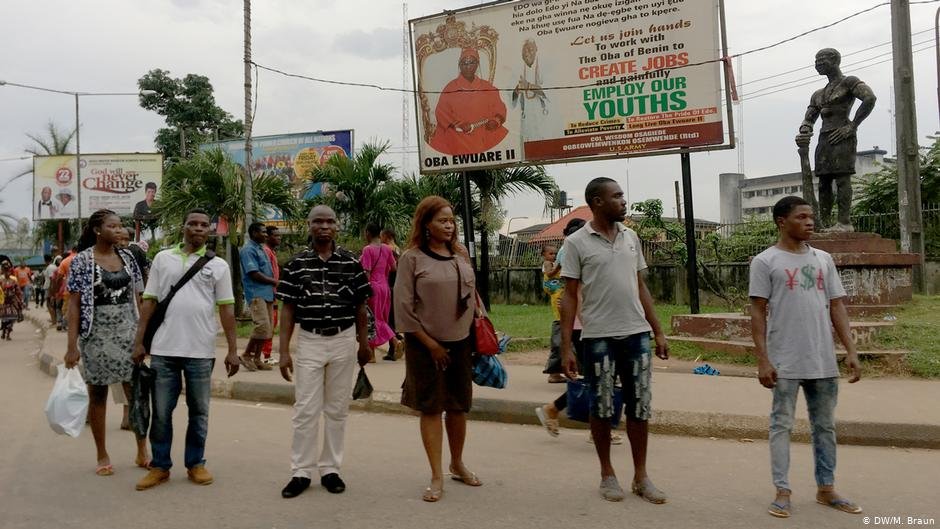 System of exploitation
Recently, the Association for Juridical Studies on Immigration (ASGI) in Italy brought a case before a UN Committee. The case related to two Nigerian women who didn't even make it to Italy, but had suffered a similar fate, having been trafficked from Nigeria to Libya, with the intention of making it on to Europe.
The two women in question, Doris* and Princess* said they were sold several times to various gangs during the course of their journey. They had been imprisoned multiple times in Libya and forced to work as prostitutes in so called "correction houses (Brothels)" in Libya. The money they earned there was taken from them to pay back their debts. They were also subject to Juju ceremonies before leaving Nigeria.
Also read: Concern at EU's growing push to return rejected asylum seekers
The case brought by ASGI aims to demonstrate that both Italy and Libya are partly responsible for the exploitation women like these suffer. The ASGI case seeks to make clear that the exploitative structures in Libya, often run solely or partly by the Libyan authorities themselves, and supported by money from both Italy and the EU, infringe migrants' human rights and lay them open to abuse, torture, violence and sexual and economic exploitation.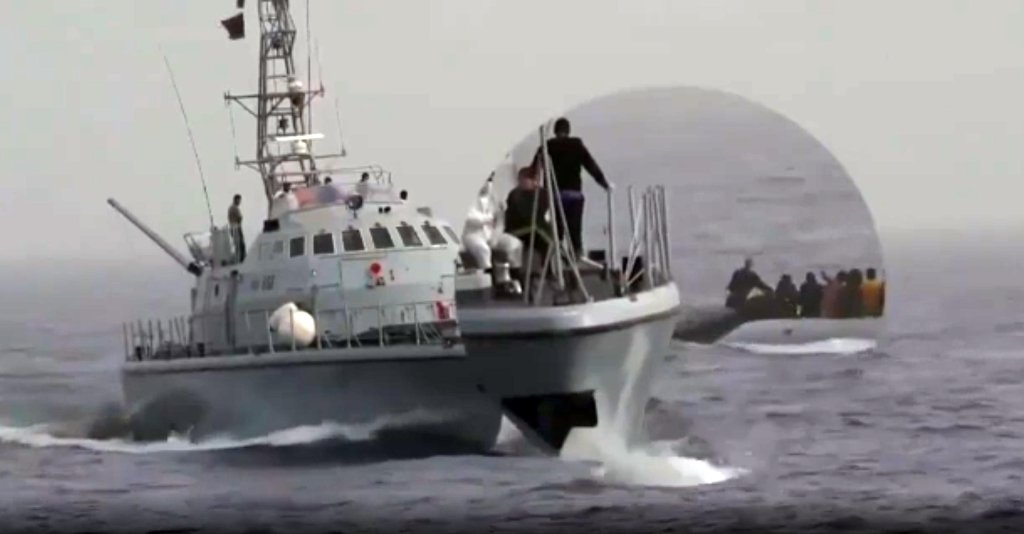 Intercepted by Libyan coast guard
One of the main components of this "systematic abuse" as ASGI calls it, is the role of the Libyan coast guard. Financed and trained in large part by EU and Italian bodies, it intercepts migrants at sea and brings them back to Libya, where most find themselves back in various forms of detention, and thus in a new cycle of exploitation if they want to be free.
In 2021, the UN found that the numbers intercepted by the coast guard almost tripled compared to figures in 2020. 12,000 migrants were intercepted at sea and brought back to Libya according to the UN.
According to the UN Refugee Agency UNHCR, more than 67,000 migrants reached the Italian coast in 2021, most from North Africa, including Libya. According to Italian national statistics ISTAT, in 2020, 113,049 Nigerians were registered as living in Italy.
Nigerians in Italy
However, many of those who work as prostitutes may not be fully registered in Italian statistics. Often, after arriving in Italy, they are told to leave the migrant and asylum seeking accommodation and sent out to work. Some may have initially been issued with a temporary stay permit which may later elapse as the women are moved around Italy and Europe by the gangs.
The Italian government also wrote a report about the Nigerian community in Italy in 2020. This report found that 44% of the community registered in Italy was women and 56% men. 53.1% of them were under the age of 30 and there were 24,083 children living in Italy.
About 45.8% of them were officially employed, the majority working in the service industry, as sales people (27.7%), in industry (24.5%), and in agriculture (8.9%).
In October 2021, Fanpage, an Italian newspaper based in Naples, published a video with testimonies from one Nigerian woman who had been forced to work as a prostitute in Italy.
*Not their real names
🎧 Also listen: InfoMigrants' podcast 'Tales from the Border'