The High Court in the UK has ruled against the government in a case involving two teenagers whose age was wrongly assessed on arrival. The teenagers were placed in an adult migrant facility, instead of one for minors.
On Monday, January 17, a judge at the UK High Court ruled that age assessments carried out on two migrants who arrived in the UK in December 2020 and January 2021 were "not lawful." The decision has resulted in a withdrawal of the age assessment guidelines by the government for social workers carrying out such assessments in Kent.
Both the government and refugee and migrant organizations agree that carrying out age assessments of teenagers is difficult and often results in disputes. There is a complex set of legal guidelines for this process, which were found not to have been adhered to in these two cases.
'Unlawful'
According to a statement from Doughty Street Chambers, lawyers for the claimants in the case, Mr Justice Henshaw found "the age assessments carried out in relation to the Claimants, were not lawful in the particular respects I have identified."
On arrival in the UK, the two migrants (known as MA and HT) who took the case to court with the help of the Refugee Council, were both assessed by social workers as adults. The two had told the social workers that they were born in 2003 and 2004 respectively, making them legally minors.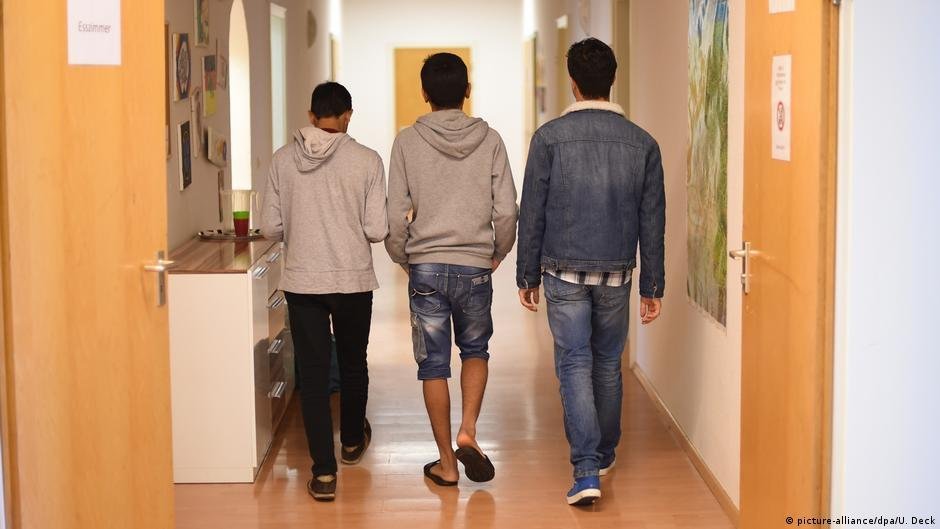 MA's story
Doughty Street Chambers explains that MA "arrived in the UK in mid-December 2020, after an arduous journey locked in the back of a lorry without much air and little food for several days." He claimed at the time he was 16 years old and was a Kuwaiti Bidoon (stateless person).
MA was separated from his mother in France, according to the lawyers' press statement. On arrival in the UK, MA was detained and an age assessment was carried out almost immediately. It lasted for 42 minutes and the social workers concluded that he was 20 years old.
Because of that assessment, which took place without an appropriate adult present (which should have been the case when dealing with minors), MA was sent to an adult facility, Yarls Wood Immigration Removal Center, "before being released to adult asylum support accommodation in Coventry."
Doughty Street Chambers says that MA "did not have any opportunity to know the reasons for the age dispute, to provide clarification or further information about his age." At the time he did not know that he could challenge the judgment until he was later referred by the Refugee Council for legal advice and assistance.
Also read: UK Prison inspectorate criticizes holding facilities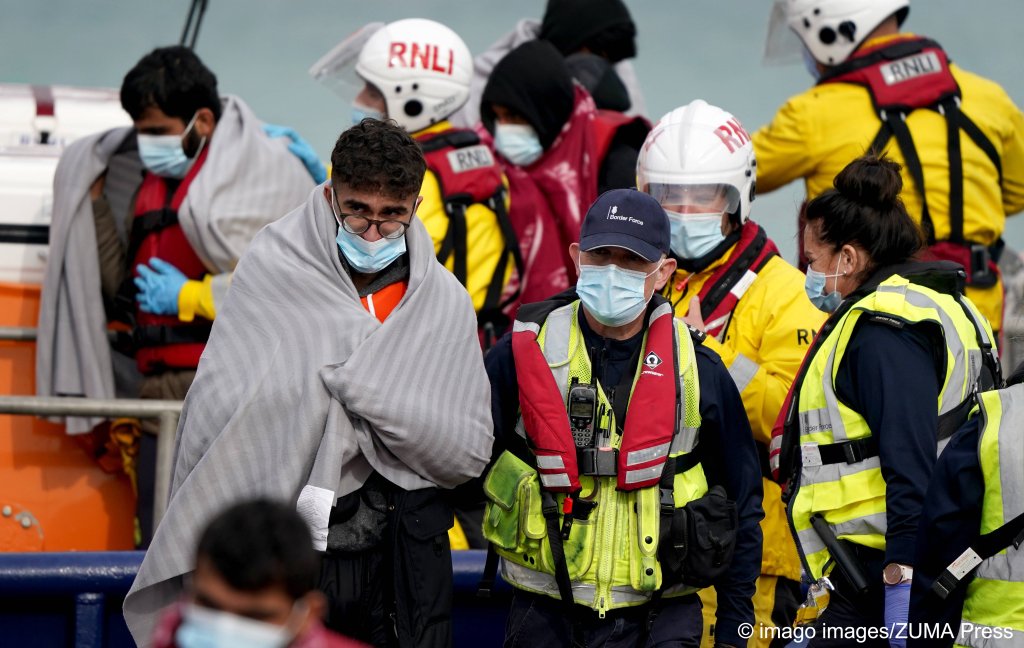 HT's story
HT, who said he was 17 years old and from Iran, "arrived in the UK in January 2021, after enduring a perilous seven to eight hour journey in a rubber dinghy across the English channel." According to the Doughty Street statement he was "soaking wet, tired and terrified" when he and the others on board the boat were rescued by a Border Force boat.
Four hours later, according to the lawyers, he too was "subject to a truncated age assessment, […] which lasted for one hour and concluded that he was 21 years old." Again in this case, HT did not have an appropriate adult present and was not given the opportunity to provide any clarification or further information about his age.
That evening, being judged an adult, HT was moved to Tinsley House Immigration Removal Center where he stayed for five days, before also being put into adult asylum support accommodation in Coventry.
The lawyers decided that they could challenge his age assessment "on grounds it was unlawful and in breach of section 55 of the Borders Citizenship and Immigration Act 2009." Essentially, the lawyers feel that the social workers don't spend enough time assessing someone's age and say that the process lacks the "well-established procedural safeguards."
Home Office removes its guidelines
The UK Home Office's own guidance bans the detention of young people who require an age assessment, according to the Doughty Street Chambers' statement. The Home Secretary, Priti Patel, "conceded that there were procedural irregularities in the way the guidance was applied to MA and HT but denied that it was unlawful to detain them pending an age assessment or to operate guidance at the Kent Intake Unit (KIU)."
After reviewing the case, Justice Henshaw concluded that the age assessments were "done on a truncated timescale" and had not provided an appropriate adult for the claimants. He said that the authorities had, according to law, failed to provide a "fair and careful age assessment."
Just before the judgement was processed, the Home Secretary withdrew the guidance for the KIU social workers. Kent County Council said that because of their "stretched resources" they had had to resort to that kind of truncated age assessment.
'Scientific methods' to assess age
On January 5, the Home Office announced it was about to introduce what it called "scientific methods" to assess the age of asylum seekers. Priti Patel said she would be establishing a "Scientific Advisory Committee to provide advice on ways of checking how old an asylum seeker is."
Patel said that this would "help ensure asylum seeking adults posing as children do not get access to support they are not entitled to, and remove the safeguarding risks of adults being wrongly placed in children's care system."
The new Nationality and Borders Bill, which is currently making its way through the upper house of parliament, will "end many of the blatant abuses" regarding age, said Patel. She said that there had been a "practice of single grown adult men, masquerading as children claiming asylum." She said that these men were putting "children and young adults in school and care at risk."
Also read: Britain drafts in the military to manage Channel migration
X-rays and bone scans
According to Patel, "it is a fact that two thirds of age dispute cases have found that the individual claiming to be a child is actually over the age of 18."
The scientific methods are expected to include the use of X-ray scans "and sometimes CT scans and MRI imaging to view key parts of the body." Ms Patel said that this was already being deployed by countries such as Finland and Norway to examine "the development of teeth and the fusion of bones in the wrist."
In France, she said, X-rays were taken to "examine the fusion of the collar bone, alongside dental and wrist X-rays, while in Greece, dental X-rays are used alongside social worker assessments."
According to the Home Office, "in the 12 months up to September 2021, of the 1,696 resolved age dispute cases in which an individual's claim to be a child is disputed, around two thirds were found to be adults."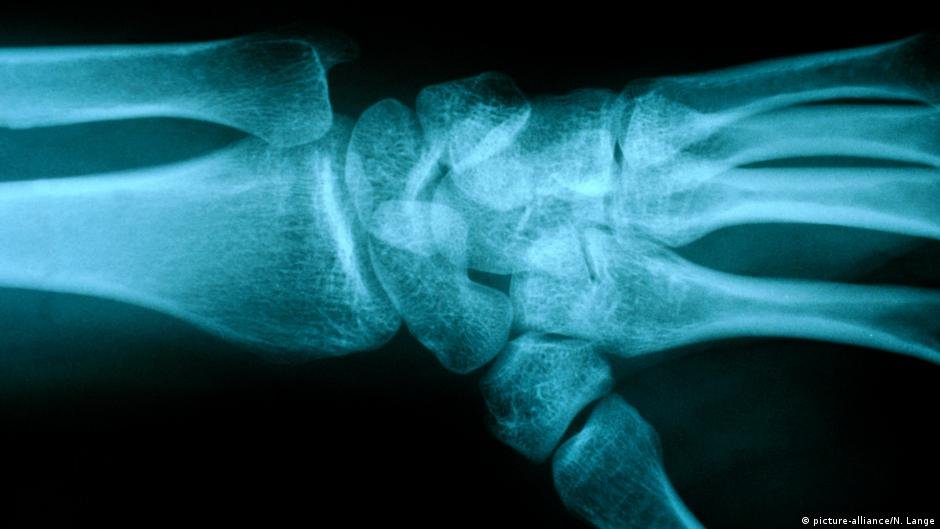 'Time consuming and expensive'
Ms Patel said that resolving such disputes could be "time consuming and expensive." Sometimes, she said it could take up to three years.
The Chief Executive of the Refugee Council, Enver Solomon, who helped bring the case to court, hailed Justice Henshaw's judgement on twitter as "a big strategic legal victory."
Solomon told the British newspaper The Guardian that the Refugee Council was "relieved that the practice of hasty decisions is no longer allowed to continue. Distinguishing between adults and children is not something that can be done quickly; it takes time and expertise to make the right decision."
A Home Office spokesperson told the Guardian that they were "disappointed by the court's decision. The government is committed to protecting children and the vulnerable but we cannot allow asylum-seeking adults [to] claim to be children."
Bridget Chapman from the Kent Refugee Action Network (KRAN) told the BBC that there had been numerous other cases of migrants claiming to be children being placed in adult facilities after these types of age assessments. She said "this process seems to have been designed to be particularly harsh and we are relieved it has now been ruled unlawful."