At least 200 migrants have been rescued from the central Mediterranean Sea in the past two days. The migrants were fleeing Libya when they were picked up by two humanitarian aid ships, Geo Barents and Mare Jonio.
Early Thursday (January 20) the Geo Barents ship, run by the international medical charity MSF, said that it had rescued 109 people after a morning of searching for their boat. The organization had received an alert from the Mediterranean hotline, Alarm Phone, that a second large boat of migrants had left Libya and was in distress.
A day earlier, MSF tweeted that Geo Barents had rescued 87 people, including two very small children, from an overcrowded dinghy.
MSF said that the migrants rescued on Thursday, reported having spent the night at sea. Some were suffering from mild hypothermia.
Another ship, Mare Jonio, run by the Italian rescue charity Mediterranea Saving Humans, said it had saved around 100 people in a four-hour search and rescue operation on Tuesday night. The migrants' wooden boat had been sinking and some people were already in the water, Mare Jonio reported.
Libyan coast guard seen shooting at migrant
Meanwhile, the independent rescue ship MV Louise Michel said Tuesday that it had discovered an empty boat in the Mediterranean – it did not know what had happened to its passengers.
The crew tweeted that Alarm Phone had alerted it to a boat in distress two hours away. It arrived to find the Libyan Coast Guard had intercepted the boat and was shooting at a person who had jumped into the water. It was not clear whether the person had been hit, according to the Louise Michel.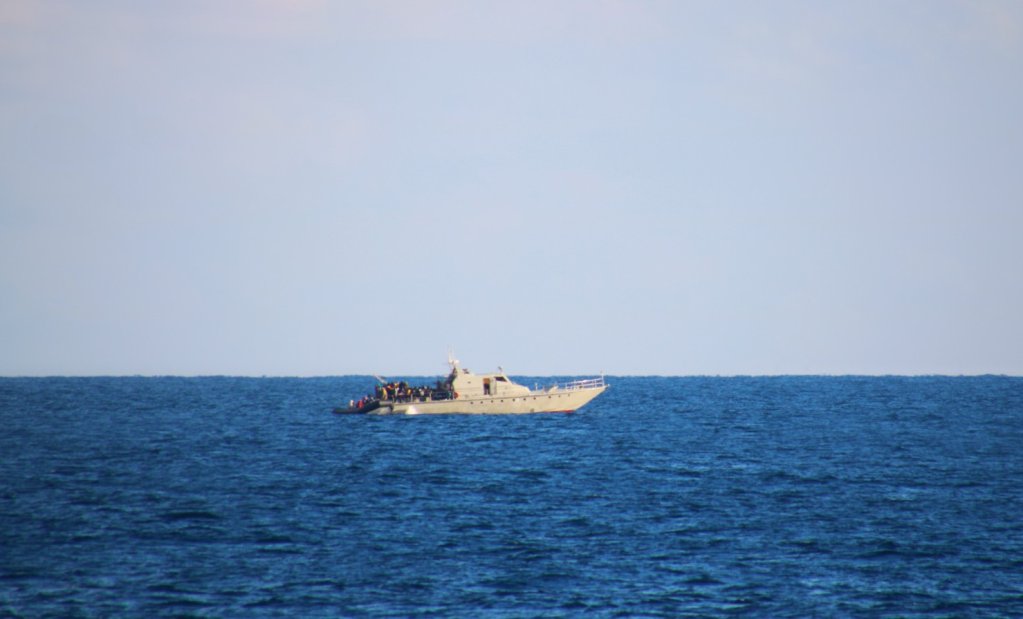 Civil fleet in action
The private rescue organizations, which call themselves the 'civil fleet', are conducting search and rescue operations in the Mediterranean to save shipwrecked people from drowning as they attempt to reach Europe from north Africa.
One of the rescue ships, Ocean Viking, was detained last week by Italian Coast Guard officials because of technical irregularities. It is reportedly the sixth time the ship has been subject to 'administrative detention' since it began operating in the Central Mediterranean in 2019.
Sea-Watch 3, run by a German charity, is on its way from Sicily – where 446 rescued migrants disembarked nearly three weeks ago – to Burriana, eastern Spain, to prepare for its next rescue mission.
At least 31 people have died crossing the Mediterranean this year alone, the United Nations Missing Migrants Project reports. Last year, more than 2,000 migrants were recorded dead or missing on the route, but the real figure is believed to be much higher.