Responding to a request for assistance from Iran, the European Commission coordinated the delivery of 2.2 million COVID-19 vaccine doses for Afghan refugees in Iran.
A cargo of 2.2 million doses of AstraZeneca vaccine arrived at Tehran's international airport on Wednesday, January 19. The delivery is meant to "ensure the protection of Afghan refugees," states a press release from the EU.
The vaccines were requested by the Iranian authorities via the EU Civil Protection Mechanism, an EU civil protection mechanism through which emergency assistance can be requested by countries in Europe and beyond. 
The European Commission coordinated the delivery of the shipment to Iran and financed 75% of its transportation costs, while Spain funded the donation, according to the European Commission's news portal.
"Sharing vaccines globally is the most effective way to end this pandemic and to save lives," said the EU Commissioner for Crisis Management Janez Lenarčič, adding that the donation was "another solid example of European solidarity."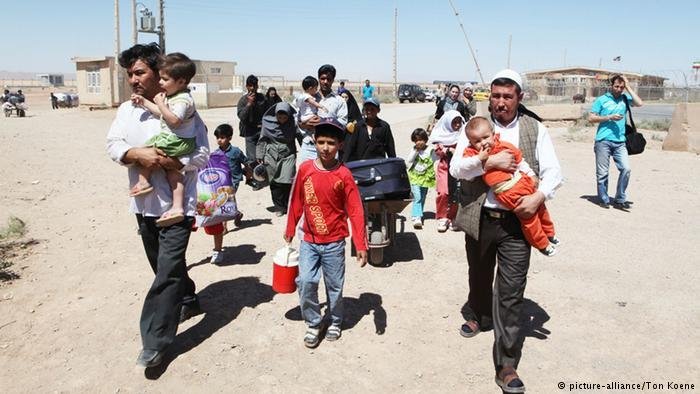 More doses to come
Poland and Sweden are to follow suit and plan to donate a total of 6.2 million doses to Iran's Afghan refugees, set to be delivered in the next few days, the EU statement said.
So far, more than 37 million COVID-19 vaccine doses have reportedly been delivered to countries worldwide via the Civil Protection Mechanism.
Iran has received several vaccine shipments, donated by countries including Japan, Austria, Italy, Hungary, and Germany, throughout the past few months.
Spain's vaccine package, along with the donation of 50,000 jabs made by India in January, are meant exclusively for Afghan refugees in Iran.
The country has bought millions of jabs through COVAX and other international channels while manufacturing its own vaccines.
Vaccine roll-out
A reported 63,6 % of the population (about 85 million) are fully vaccinated and 128 million doses have been distributed in the country so far, according to the Our World in Data project at the University of Oxford.
Afghan refugees were included in Iran's national vaccine rollout, the UN High Commissioner for Refugees Filippo Grandi said after a visit to the county in December. However, only "4 million jabs have been used to vaccinate Afghan nationals so far," Hashemi, spokesperson to Iran's health ministry said Wednesday, according to the statal news agency Irna.
Undocumented Afghans can apply for temporary identification papers and a referral to a vaccination center, an online portal of the Iranian Immigration office says.
Based on information from the Norwegian Refugee Council published in November 2021, some 3.6 million Afghans are living in Iran -- some 780,000 of them are offically recognized as refugees. In addition, there are over 2 million undocumented Afghans, and more than half a million Afghan passport-holders with Iranian visas.
Since the Taliban took power in Afghanistan, hundreds of more Afghan citizens have fled the country, many of whom were forced to seek shelter in neighboring Iran and Pakistan.