A confidential European Union report has called for continued support for Libya's coast guard and navy, despite concerns about their treatment of migrants.
A report circulated to EU officials and seen by the Associated Press (AP) shows that Europe is determined to continue supporting Libyan authorities to intercept and return migrants to Libya.
This is despite a number of admissions in the report, including an acknowledgment that Libyan authorities are known to have used "excessive force" against migrants.
Compiled by the head of Operation Irini, the EU mission to enforce an arms embargo on Libya, the report says that excessive force was used by a Libyan patrol that intercepted a wooden boat carrying about 20 migrants on September 15 last year. Such tactics were "never observed before and not in compliance with (EU) training ... as well as international regulation," it says.
The EU report also states that the political stalemate and internal divisions in Libya make it hard to enforce "proper behavioral standards … compliant with human rights, especially when dealing with irregular migrants," according to AP.
The European Commission and the EU's External Action Service would not comment on the report, the news agency said. But spokesperson Peter Stano said the EU training program "remains firm on the table to increase the capacity of the Libyan authorities to save lives at sea."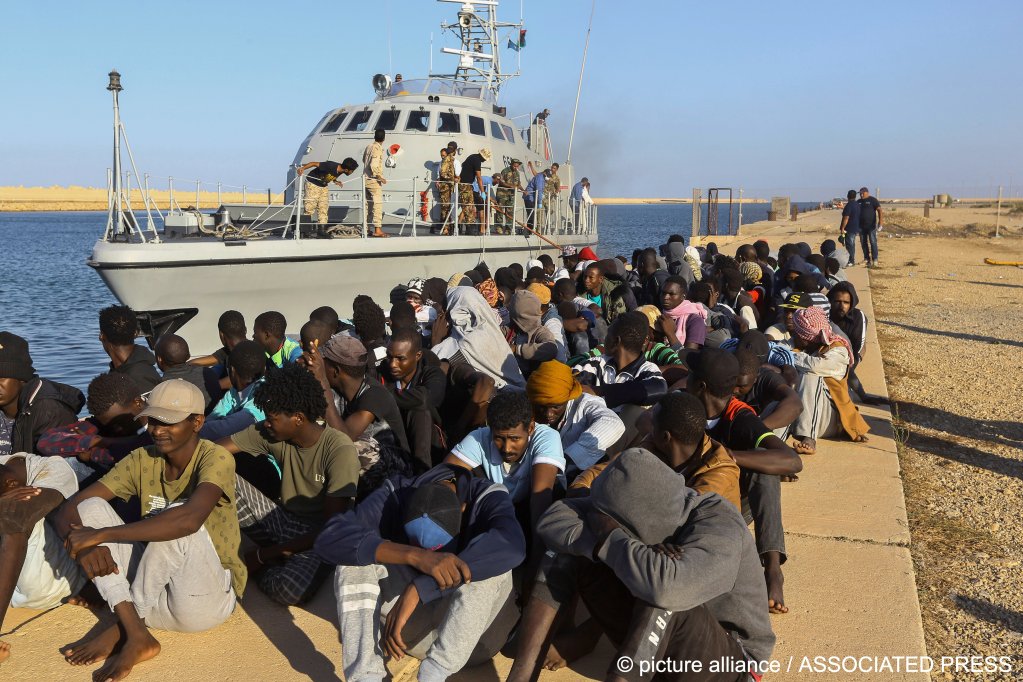 Growing criticism
In recent months, criticism of Europe's migration policies has been growing, particularly over Libya. A number of organizations have filed requests to the International Criminal Court calling for Libyan and European officials, as well as traffickers, militias and others to be investigated for possible war crimes and crimes against humanity.
A UN inquiry published in October also found evidence that abuses committed in Libya may amount to crimes against humanity.
AP notes that last month, the Libyan government appointed Mohammed Al-Khoja, a militia leader implicated in abuses against migrants, to head the Department for Combating Irregular Migration, which oversees the detention centers.
Özlem Demirel, a German Left party member of the European Parliament, said the report was "further evidence that there should be no cooperation with this force."
"The fact that Irini is even seeking further training is, in my view, outrageous," Demirel said.
Violent tactics
Violent tactics used by Libyan authorities at sea have been widely documented for years. Last week, the crew on the volunteer rescue ship Louise Michel reported seeing a Libyan patrol vessel "shooting at a person who had jumped into the water."
Around €455 million have been earmarked for Libya since 2015 through the EU's Trust Fund for Africa. Large amounts of the money have gone to finance migration and border management.
Substantial amounts of EU funding have been used to train Libya's coast guard staff and refurbish boats. The coast guard also received satellite phones and uniforms and is to receive three new patrol vessels in the next two years, according to AP.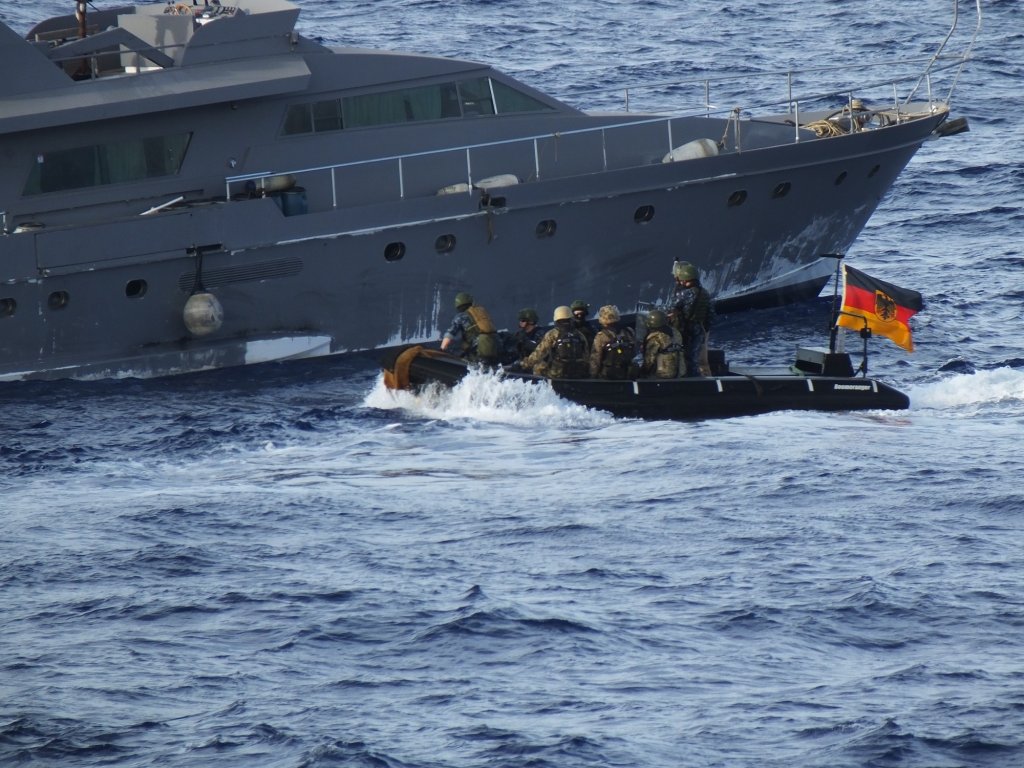 Libyan authorities also depend on surveillance gathered and shared by European drones, aircraft and radar to intercept small boats in the Mediterranean.
A 2019 AP investigation revealed that large sums of money from the EU have been diverted to networks of militias and traffickers who exploit and abuse migrants. Some members of the coast guard are also complicit, according to AP, in sending migrants intercepted at sea to detention centers under deals with militias, or demanding payoffs to let others go.
With Associated Press