Many unaccompanied minors are among roughly a thousand people who currently live in unofficial settlements around Calais. A number of NGOs have deplored the chronic lack of accommodation places for these young people, made even more vulnerable by the "zero fixed settlement point" strategy.
It is 10:30 at night when the emergency phone of the Utopia 56 outreach workers rings in the van. On the other end of the line, 16-year-old J. is looking for shelter. "Are you by yourself?" the volunteer asks. "Yes," the young boy replies. The volunteer promises to come as soon as possible, with a blanket and a tent.
An hour later, J. calls back. He is cold, he wants to be taken to Saint-Omer, where the accommodation center for unaccompanied minors in Calais is located. It is managed by France terre d'asile, an aid organization mandated by the regional authorities. But this week, due to a COVID-19 cluster, Saint-Omer is no longer accepting new arrivals. It is 11:30 pm, "and it is only the beginning of the night" sighs Pauline Joyau, one of the two Utopia 56 volunteers on patrol on the night InfoMigrants visits.
During the same evening, the volunteers meet a young adolescent just discharged from hospital and wearing a big bandage. In the bright light of the lobby, one of them speaks Arabic to him and they learn that he is a minor. Without any solution to offer him, they go back into the hospital to try to negotiate with his doctor. They managed to negotiate an overnight stay for him in the hospital. One night in a warm bed, before he faces the same uncertainty the next day.
"In normal circumstances, we should be at the police station fighting tor these young people", says Joyau with obvious regret. If a young person is spotted during these nightly patrols and wants to be sheltered, Utopia 56 normally accompanies him to the police station. The police then call France terre d'asile to find out about the availability of places in Saint-Omer. "We don't understand why these COVID problems were not anticipated and why no alternative solutions were proposed for the minors," says Joyau.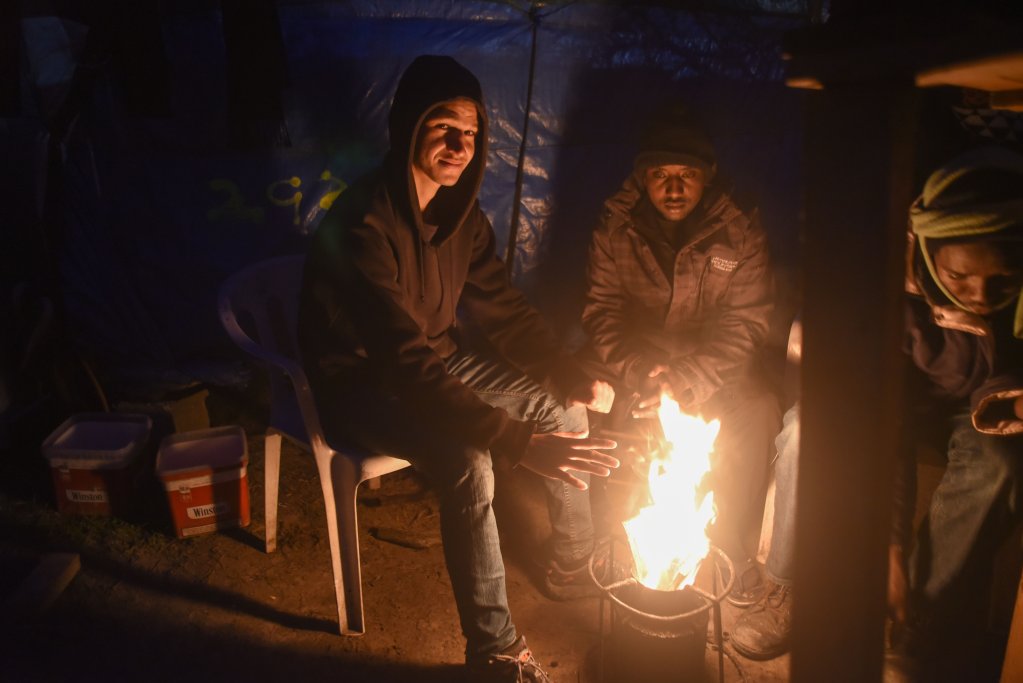 Chronic problem of saturation
On Monday, January 24, France terre d'asile reported that the home for minors reopened, after seven days of closure. But even outside of recent COVID-19 times, the saturation of the place is a chronic problem, according to aid organizations.
"It's been six months since we arrived in Calais, and six months since we've had these problems of places," says Amélie Gatoux, project and advocacy manager for ECPAT France, an NGO specializing in the protection of minors against the risks of exploitation. "Some of the young people who find themselves without a solution are 14 or 15 years old. Sometimes we can't even find tents for them!"
Read more: Most unaccompanied Calais children 'disappear' after reaching the UK
At the Secours Catholique day care center, the main place for daytime respite for migrants in Calais, the teams often come across minors and make the same observation. "We regularly call France terre d'asile, and they tell us that they have no more room," says Juliette Delaplace, who is in charge of the association's mission.
This creates vulnerable situations for the minors. "Sometimes we bring four young people to the police station, and the police tell us, 'Well, there are three places left,' so we have to choose..." says Joyau of Utopia 56. "We don't want to do that! But we have to or no one would get a bed."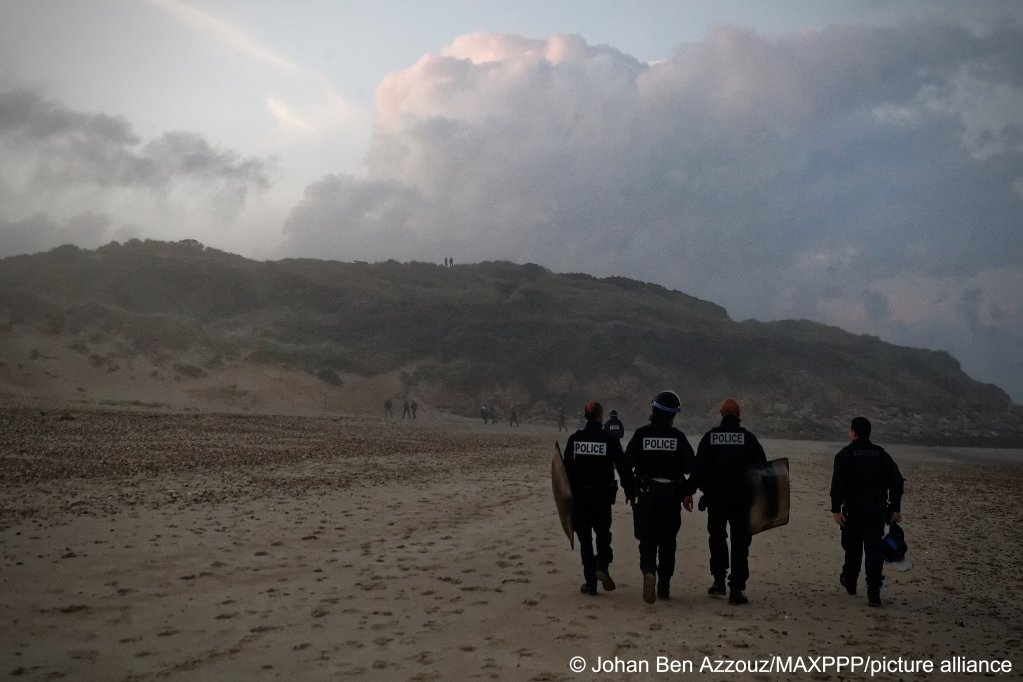 Double last year's number of minors
According to figures from the regional authority, at least 3,300 unaccompanied minors were referred to the Calais shelter system during 2021. "This is huge compared to previous years," comments Serge Durand, director of the protection of foreign unaccompanied minors at France terre d'asile. It is almost double the number of last year, 1,875 young people were registered in 2020.
The shelter system for unaccompanied minors in the region has 80 places. France terre d'asile offers 50 places in the Saint-Omer shelter. The rest are distributed among various child protection establishments, such as state-run children's homes.
But France terre d'asile claim there is no chronic saturation of the system. "There is a lot of turnover. The young people take a shower, sleep one night and leave the next day. Basically, there is no lack of places," Serge Durand assures us.
The reason for this fast turnover is that the young people who arrive in Calais have England on their horizon. "This does not mean that no young person is ever homeless, of course," acknowledges Durand.
Authorities making 'efforts' but not enough
The regional authorities' child protection services fund a team of people who are part of France terre d'asile. A second team is financed by the state. "One team of three people, and another of four, take turns going out on patrol every day" in the field, assures Durand. NGOs account for the rest of this outreach work.
A weekly meeting with the associations, the regional authorities and the state services allows for an exchange of information about the numbers of unaccompanied minors. Durand insists that "we have not received any warning signs" lately. He adds: "The local authorities have the capacity to develop places when a need is there. In 2012, we started with 25 places; today we are at 80."
While the NGOs recognize the regional officials attentiveness, they remain critical. "There are efforts being made by the regional authorities, but they are not enough. There is a structural problem regarding the number of places", insists Gatoux. "Shelter is the first step in child protection."
When contacted, the regional child protection service (ASE) declined our request for an interview.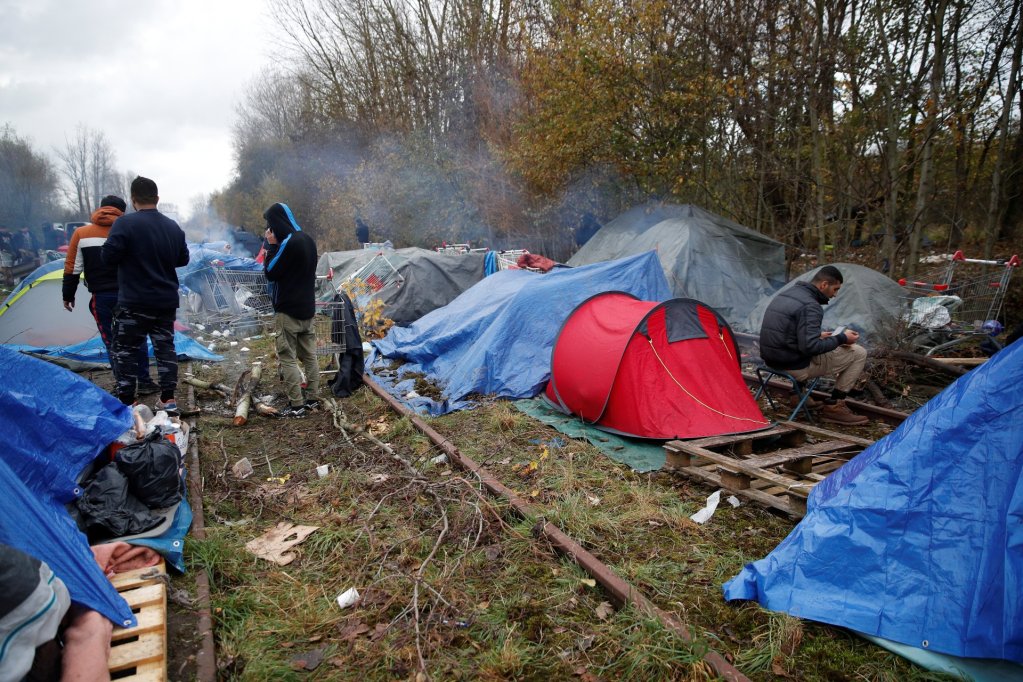 No cold weather plan this year
In addition, this winter, no cold weather plan has been triggered, unlike last year. When such a plan is triggered, about sixty places are instantly made available for unaccompanied minors. They are then sheltered in shipping containers, "like those that were used in the big 'jungle' in 2015," says Juliette Delaplace of Secours Catholique.
There are a small number of other options in the surrounding area. The association La Vie Active, for example, has two emergency beds near Béthune, about 50 km from Calais. These are reserved for underage girls. "Since the beginning of January, I have received three of them. They all want to stay in France", explains Stéphane Duval, humanitarian manager of La Vie Active in Calais.
'Zero fixed settlement point' strategy
Tracking these children is all the more difficult because the places where they mostly gather are evacuated every 48 hours. "There is a desire not to create a fixed settlement point, and that they do not remain in the camps," summarizes Serge Durand.
Read more: Post-Brexit Britain begins to close doors to unaccompanied children without relatives in the UK
For minors as well as for adults, no accommodation is offered in Calais itself. This strategy is useful for one thing explains Durand. He says it is a matter of "removing minors from the reach of smugglers, the camps and what is going on there, by putting them out of reach, as in Saint-Omer."
But this emphasis on separation, coupled with a daily strategy of expulsions, results in more and more young people becoming invisible. They easily fall off the radar of the aid organizations. "The more invisible they are, the less trust they have in the state and the associations. And the more we leave room for the risks of exploitation," worries Gatoux. These risks they then face are multiple: sexual exploitation, domestic servitude, incitement to commit crimes such as surveillance of strategic locations for smugglers...
"All our daily efforts are undermined," says Gatoux. Can this strategy of "zero fixed settlement points" implemented by law enforcement be discussed during meetings with the local authorities and the prefecture? "No, we don't discuss this with the state services," admits Durand.