According to a Moroccan non-governmental organization, three Nigerian children have died in a fire at a makeshift shelter made out of plastic tarpaulin. The incident happened near the northern African country's border with the Spanish Melilla enclave.
"The mother lit a fire within the confines of their shelter to warm her children," said Mohamed Amin Abidar, president of the local division of the Moroccan Association of Human Rights (AMDH). The children then "died Monday morning asphyxiated and charred by the fire that took hold in their makeshift tent," Abidar said according to news agency AFP.
The mother was brought to a hospital in the nearby city of Nador "in a critical condition," Abidar said. She suffered from burns but her life was no longer in danger, according to InfoMigrants French. Moroccan authorities provided no further details.
Together with her children, the mother had reportedly set up a temporary home in the wooded northwestern Gourougou mountain range, which borders the Spanish territory of Melilla.
Like many other migrants holding out in Morocco, the mother of three was probably staying in the camp with the ultimate goal of reaching Spain. In fact, a large number of people try to leave Morocco irregularly each year. In 2021, police arrested more than 12,000 people attempting just that. According to their own reports, police also dismantled 150 smuggling networks.
Dangerous refuge for sub-Saharan migrants
The death of the three children "is a terrible tragedy," AMDH's Abidar said, adding that "migrants in this region live in precarious and inhumane conditions."
The Gourougou mountain range has become a haven for hundreds of sub-Saharan African migrants who want to cross the some 12-kilometer-long, razor-wired triple-fence that separates Morocco from Melilla.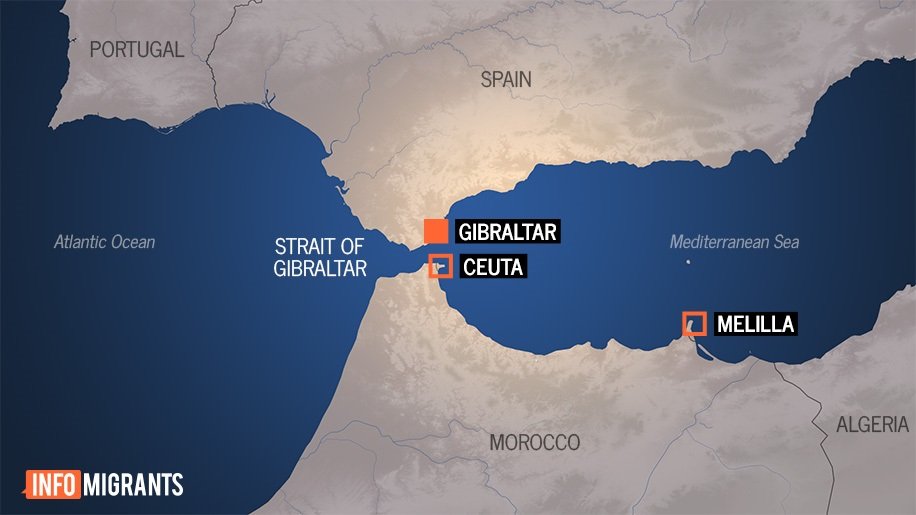 They live in precarious conditions and are often targeted by the authorities who destroy their homes made of tarpaulins and metal sheets found on Moroccan streets, InfoMigrants French reports. In Nador, migrants are not allowed to live in houses or apartments. The government has forbidden landlords from renting their homes to exiles. "A few have done so, but they have been prosecuted," Omar Naji of AMDH Nador told InfoMigrants French.
Naji believes this measure pushes migrants to hide in the forest and can cause dramas, like the one on Monday morning.
The autonomous Spanish cities of Ceuta and Melilla on Morocco's Mediterranean coast have the European Union's only land borders with Africa. Separated from Spain by the Strait of Gibraltar, they are therefore the only way to enter European Union territory from Africa without crossing the Mediterranean.
As a result, many migrants seek to cross from Morocco into Melilla and Ceuta. However, they often get stuck in either of the enclaves that fall outside the continent's Schengen area of free mobility. Ceuta, too is surrounded by a fence around six meters high. The boundary in Melilla is smaller than in Ceuta and further from Spain.
In October, Moroccan border forces stopped some 700 migrants who were trying to cross into Melilla, a number unseen until then. And last May, the Ceuta enclave saw some 10,000 migrants land from neighboring Morocco in just two days.
With AFP