A humanitarian group has reported that 18 migrants have died while they were trying to reach Lanzarote in the Atlantic Ocean. Meanwhile, Spain's sea rescue service picked up more than 300 people – some clinging to a sinking boat.
On Tuesday (January 25), Helena Maleno, founder of Caminando Fronteras (walking borders) migration monitoring group tweeted that a group of 50 people, including six babies, had sent a "desperate request for help ... from the Canarian route."
A day later, the distress hotline Alarm Phone tweeted that 53 people were in distress off Lanzarote: "They left #Laayoune yesterday and they need an immediate rescue." Laayoune is the capital of the disputed territory of Western Sahara between Morocco and Mauritania.
Alarm Phone also said it informed Salvamento Marítimo, Spain's maritime rescue service, and gave it a GPS position. "We hope they will promptly launch a rescue operation," it said.
Around the same time as Alarm Phone, Maleno took to Twitter again, this time saying that 18 people had died trying to make the crossing to the Spanish island of Lanzarote from Africa.
"They had the position of the boat but the rescue means were activated too late," Maleno wrote on Twitter in Spanish. The news agency Reuters said it could not confirm Maleno's figure of 18 deaths independently.
Read more: 'Each boat is in danger' – the rescue of migrants trying to reach the Canary Islands
319 people rescued
Salvamento Marítimo said it was unaware of any drownings. The rescue service tweeted on Wednesday (January 26) that its crews had rescued 319 migrants from six boats and brought them to Lanzarote and Gran Canaria, two of the seven main islands of the archipelago. One of the boats reportedly carried as many as 120 people.
Dozens of people wrapped in red blankets arrived on a rescue boat at the port of Arguineguin on Gran Canaria before dawn. Masked emergency workers in protective suits helped them off to the pier, Reuters video footage showed.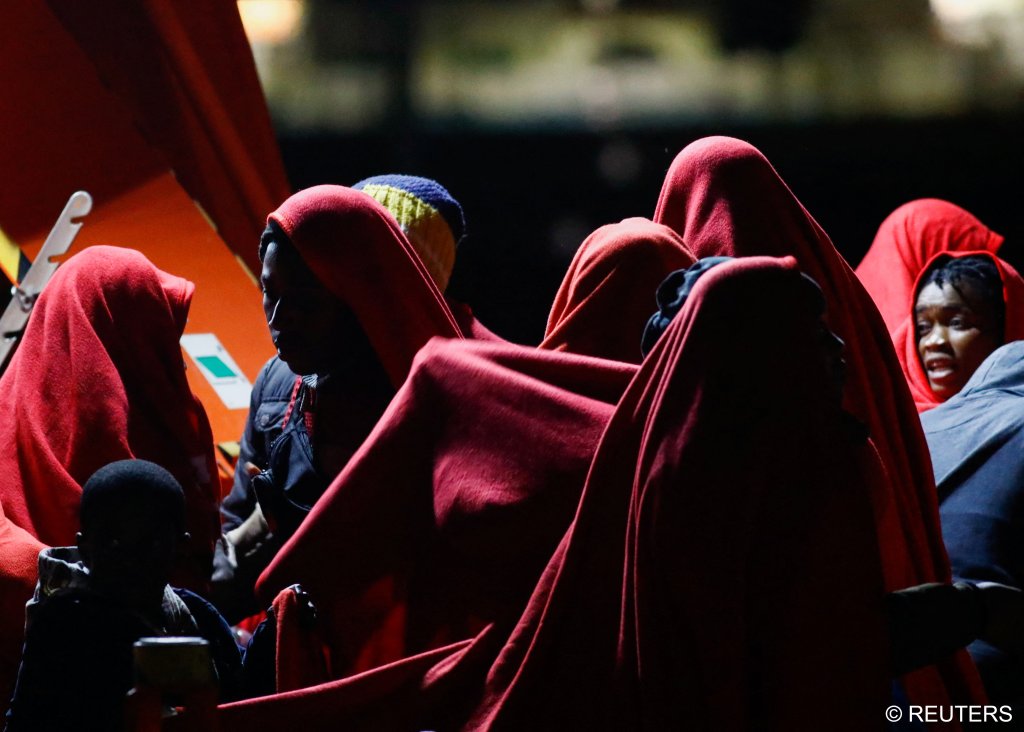 A pregnant woman and a baby, as well as eight other people were sent to health centers, according to Reuters, but none of them was at risk.
Large number of arrivals continue
The Atlantic route from western Africa to the Canary Islands has been increasingly used by migrants – smugglers launching boats from Morocco, Western Sahara, Mauritania and even as far away as Senegal and The Gambia.
In the first 23 days of this year, 2,574 people arrived in Spain irregularly, the vast majority of them in the Canaries (some 2,000 when counting this week's arrivals). Last year, the island group saw over 22,000 arrivals, close to half of all arrivals to Spain. The number in 2020 was even higher, with just over 23,000.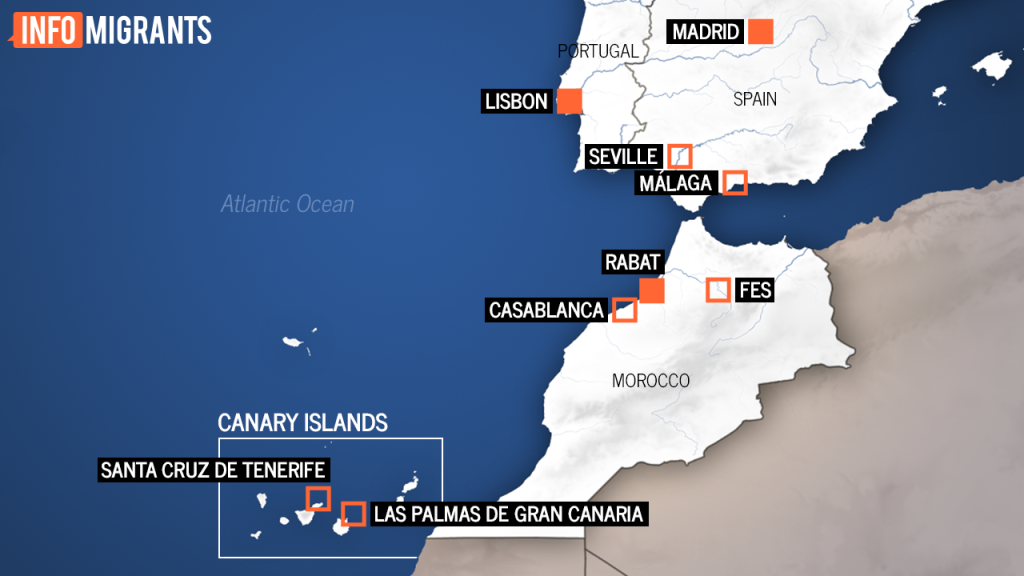 Strong currents and other risks make the Atlantic route one of the deadliest to Europe. According to Walking Borders, more than 4,400 migrants, including at least 205 children, were lost at sea trying to reach Spain last year. That's more than double the figure from 2020 and the highest number since the group began counting in 2018. The UN migration agency IOM, which uses different methodology, said it had registered 1,176 missing migrants last year, but that the true figure is likely to be much higher.
With Reuters