Sangar and his wife Kanar left Iraqi Kurdistan in hopes of getting better medical care for their children. For months, the family was stuck at the Polish-Belarusian border desperate to reach the EU. This week, they finally arrived in Italy.
When they left everything behind in hopes of reaching Europe, they didn't know how difficult the journey ahead would be: Sangar, 32, and his wife Kanar, 30, left Sulaymaniyah province in Iraqi Kurdistan several months ago with their three children, 12-year-old Haryad, eight-year old Taman, and 11-month-old Tanya.
They say they wanted to reach a country where their children would receive adequate medical treatment. Taman has two prostheses in place of the lower parts of his legs, which had to be amputated due to a congenital disease. And daughter Tanya may be suffering from the same disease.
Seeking medical care for their children
"We decided to leave everything and desperately try to get to a country with adequate hospitals," Sangar said. He sold everything he had to take his children to a safe place. But the family's desperate journey came to a halt in Belarus, where they experienced terrible weeks of uncertainty.
"We were with thousands of other people in the forest on the border with Poland, with temperatures reaching 18 degrees below zero," Sangar said. "The Europe we had dreamed so much about was just a few meters away, but the border was garrisoned, and impossible to reach."
Sangar documented the inhumane conditions along the border with photos and videos on his phone. He recalls that above all, it was difficult for the family to find food, water or a tent in which to sleep in the freezing cold, out in the middle of nowhere.
Sangar shows photos of his son, saying: "These are my son's feet. They are all cracked by the cold, as he is trying to warm up near the fire."
Finally in Italy
Unlike thousands of other migrants stranded in Belarus, Taman and his family were able to get help and get out of the border area: After receiving support from the Italian Red Cross and the Italian foreign ministry, the family of five landed at Fiumicino airport in Rome on Wednesday (January 26) on a flight from Minsk.
They were then transferred to Bologna in northern Italy, where at the Rizzoli Orthopedic Institute, the children will be able to receive the health treatments they urgently need.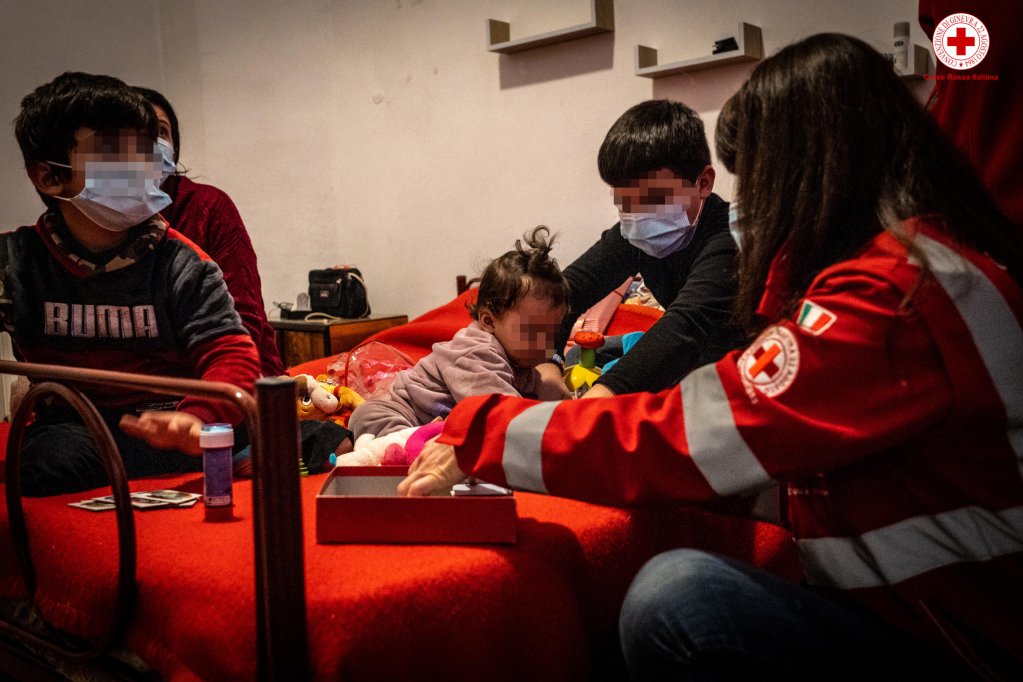 "Here in Italy I am much happier," Taman said after the first night in a warm bed in the apartment in Bologna. To the Red Cross volunteers who asked him what he wants to become when he grows up, he replied without hesitation: "I would like to become a doctor."