In the summer of 2021, thousands of migrants entered Lithuania irregularly from Belarus. They found themselves blocked at the border of the European Union and taken to closed camps. InfoMigrants met several of these migrants, from the Middle East and Africa, who dreamed of reaching Western Europe. Six months later, what has happened to them?
These migrants believed they would reach Western Europe in just a few days after they arrived in Lithuania in the summer of 2021. But six months later they are still stuck in camps in the east of the country, near the Belarusian border.
Mainly from Iraq and Syria, but also from African countries such as the Democratic Republic of Congo (DRC) and Cameroon, these migrants were convinced by Minsk that they could reach the EU territory without restriction. But the diplomatic crisis between the European Union (EU) and Belarus has complicated everything.
Read more: 'You do your asylum interview wearing handcuffs': Sekou in Lithuania
Locked up in centers near the border, under a law voted in July by Lithuanian deputies, they thought they would be free to move around after the compulsory six months detention. But on December 23, parliamentarians voted to extend the duration of the migrants' detention to one year.
Tshetshe*: 'My physical condition has really deteriorated'
Tshetshe* is one of a number of Africans who were living in Belarus as students before they crossed into Lithuania. This Congolese man from DRC was locked up in the Verebiajei accommodation center when InfoMigrants contacted him in August. In this tiny village in the middle of the countryside, a dilapidated former school has been hastily converted into a closed center to house migrants.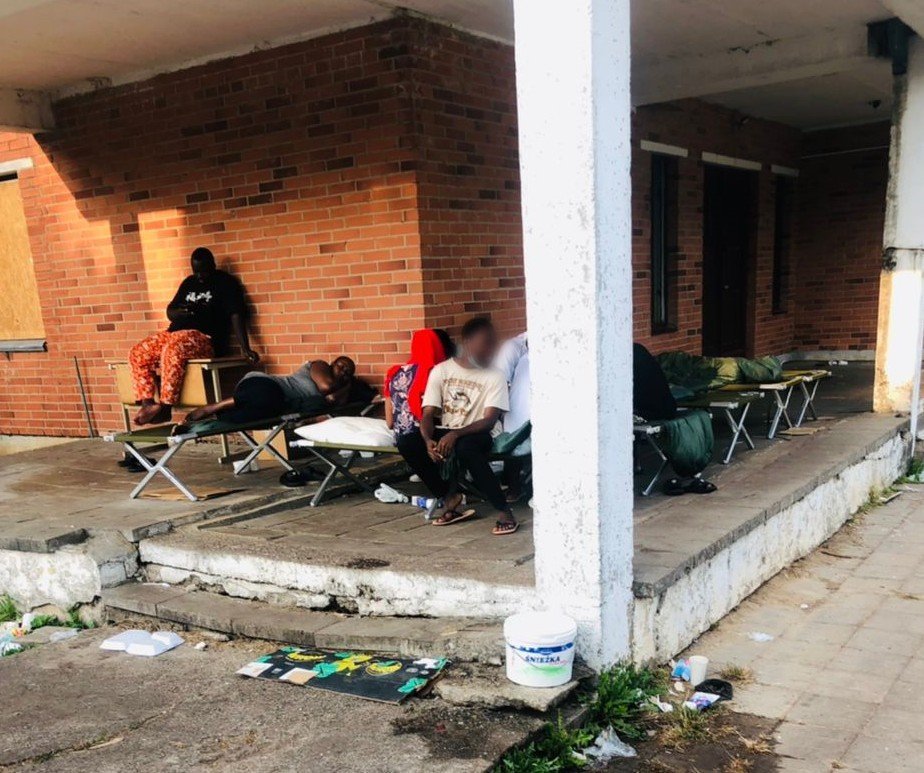 Two months later, Tshetshe was transferred -- along with many other migrants -- to the Medininkai center, right near the Belarusian border. In a second interview with InfoMigrants at the end of January 2022, he said he was still in Medininkai.
He is concerned about the consequences on his health of this prolonged confinement. "We have been locked up for over six months. But when people are locked up they get angry quickly, so we try to make sure everyone stays calm," he explains. "In addition, we get very little food. My physical condition has really deteriorated. I eat sugar during the day for energy."
Read more: 'No one will answer our questions': Migrants in Lithuanian camps wait in uncertainty
Both Tshetshe's asylum application and his appeal were rejected by the Lithuanian authorities. A telecommunications engineer and former official of former President Joseph Kabila's regime, the Congolese man says his life is threatened in the DRC and has ruled out returning, even for money. "I don't know what will happen to me now," he says.
Laurenne, 23 years old: 'When I am alone, I cry'
Laurenne also lives in the Medininkai camp. InfoMigrants had met this young Congolese woman, originally from Kinshasa, in August, in the Vydenai center, about 80 kilometers from Vilnius. Last September, she was transferred to Medininkai and now lives in a container reserved for single women.
Like Tshetshe, she says she suffers from hunger and thinks she has lost a lot of weight. "The food we are given here makes my stomach hurt, so I just eat a little bit of bread," she explains.
The young woman also says she is very affected by this seemingly unending detention. "I don't have the morale. We are here, always locked up, we can't go out. When I am alone, I cry," she says.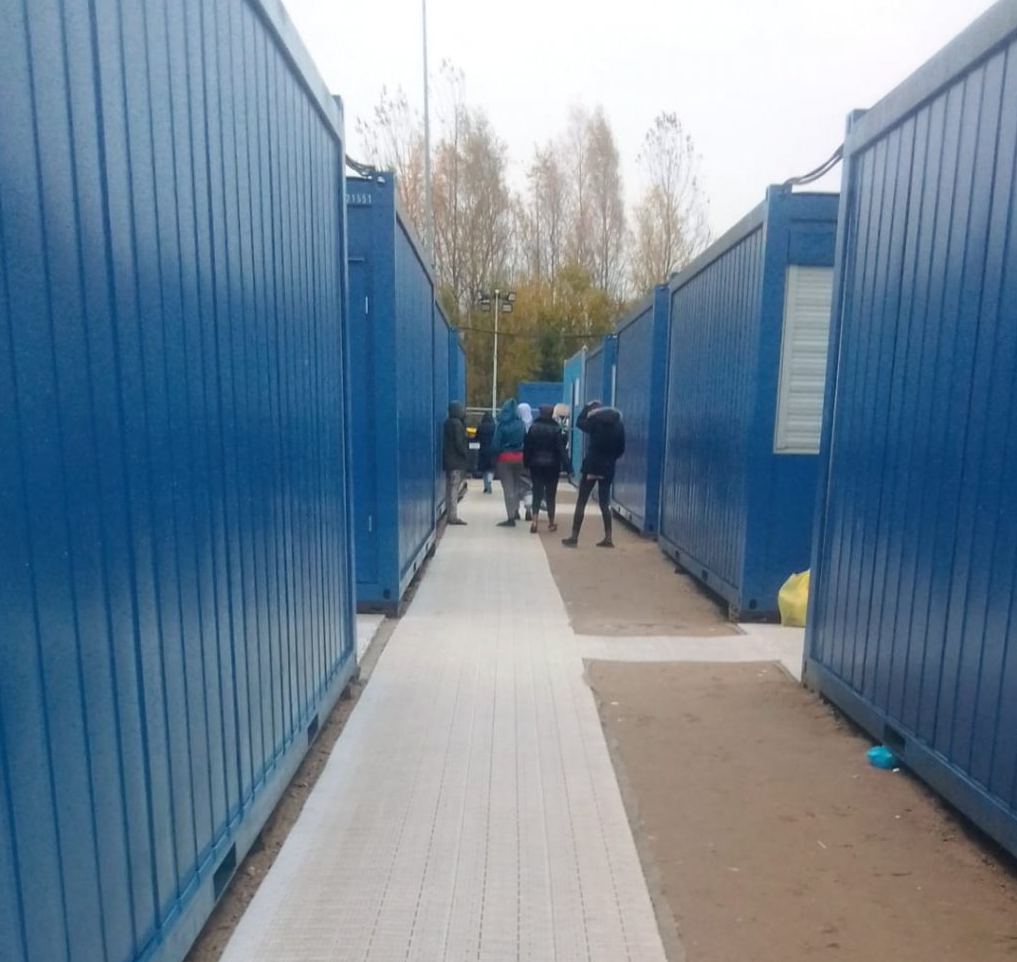 To make matters worse, the health situation in the container where she lives has deteriorated after an outbreak of scabies. According to National Border Guard Service (SBGS) spokesman Giedrius Mišutis, interviewed by Lithuanian media outlet LRT, 72 migrants were infected with the disease as of January 20.
"Usually four people live in a container. If only one person with scabies is diagnosed, the other four are placed in isolation," he said, adding that those infected are given new clothes and healing cream.
But, according to Laurenne, while infected people were given clean clothes and cream, they were not isolated.
In addition to dealing with the stresses of the sanitary conditions of the center, the young woman is extremely worried about her own future. She is still waiting for the result of her asylum application but has no illusions. "Three Eritrean women have been granted asylum in our camp, but they are the only ones. All the other people have been refused. No Congolese women have been granted asylum."
Kadhim, 22: 'I am one of the few Iraqis who have been granted asylum'
Vilnius has granted asylum to only a tiny fraction of the 4,000 people who have entered the country since the summer. "Only 87 'foreigners who crossed the Lithuanian-Belarusian border illegally' have been granted asylum, while 3,189 unfavorable decisions have been made," French newspaper Libération reported, citing figures from the Lithuanian Interior Minister. When contacted by InfoMigrants, the ministry did not respond to our interview requests.
Read more: Lithuania says migrants will be paid €1,000 to return home
Kadhim M. is one of the lucky ones. The 22-year-old Iraqi arrived in Lithuania from Baghdad, via Belarus, in early August 2021. Initially locked up in the Rudninkai camp in extremely precarious living conditions, the young man was moved in September to the former Kybartai penitentiary center, now used to house asylum seekers.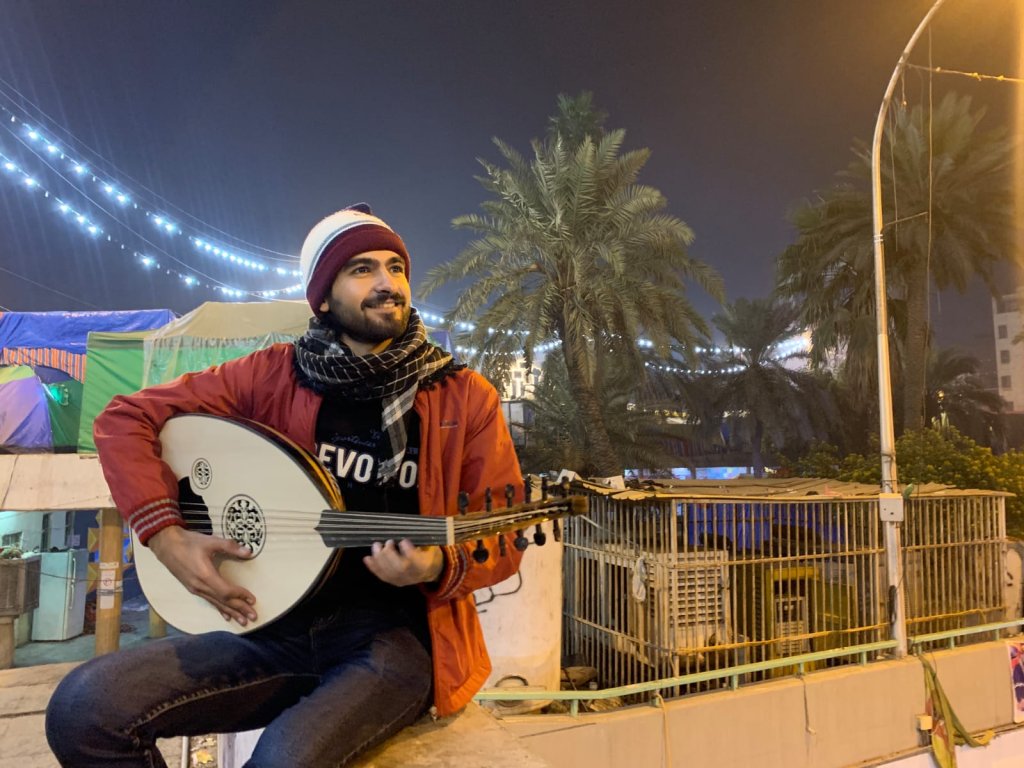 On December 21, three months after his asylum interview, he learned that Lithuania had granted him international protection. "I am one of the few Iraqis who have been granted asylum here," he says happily. "The main reason is that I am gay and it became very difficult for me to live in Iraq. I had a lot of problems with my family and relatives."
Since December 29, the young man has been living in the country's only refugee center in Rukla. He describes the living conditions as much better than in the previous shelters he went through. "Here, we are seven per room. There are single people but also families. We are given $45 every two weeks to buy food and cook."
Kadhim is now waiting to receive his residence permit to leave the Rukla center and start his new life in the country. "Rukla is a small town. There is nothing to do here, so when I get my residence card I will go to Vilnius. First to a hostel and then I will look for a job and an apartment to rent," plans the young man. "The future is ahead of me."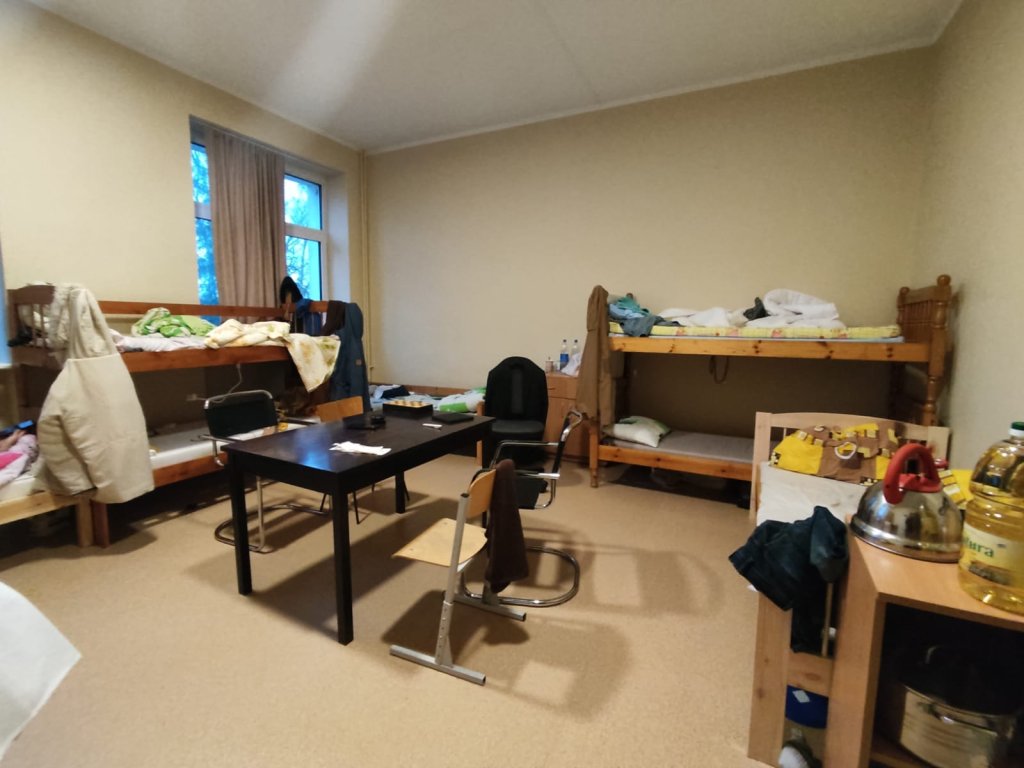 *First name has been changed