On the five-year anniversary of a series of accords signed between Libya and the EU, human rights organizations have come out denouncing the agreements. Amnesty International says that over 82,000 migrants have been returned to Libya to "hellish" conditions because of the deals. They call for the EU to rethink its approach.
Five years ago on February 02, 2017, the EU and Libya signed a series of cooperation agreements. The accords were designed to fund and train the Libyan coast guard as well as other authorities to stop migrants from crossing the Mediterranean Sea.
Since those deals were struck, Amnesty says over 82,000 migrants have been returned to Libya to face "hellish" conditions. "EU leaders' cooperation with Libyan authorities is keeping desperate people trapped in unimaginable horrors in Libya," says Matteo de Bellis, a reseacher on Migration and Asylum at Amnesty International.
De Bellis put out a series of tweets in Italian on his Twitter account, highlighting his experiences talking to migrants in Agadez, Niger on the day the accord was signed five years ago. In the thread, he shares accounts he heard about abuses that many thousands have suffered on the journey towards and within Libya.
'Horrific detention centers'
De Bellis says that "over the past five years, Italy, Malta and the EU have helped capture tens of thousands of women, men and children at sea, many of whom ended up in horrific detention centers rife with torture, while countless others were forcibly disappeared."
The humanitarian medical organization MSF Italia (Doctors without Borders Italy) has also denounced the agreements, pleading the current Italian government and the country's President Sergio Mattarella to "call on the parliament to cancel them."
According to a press statement released by MSF's President Claudia Lodesani, the accords have "created a system of abuse, kidnapping and extortion applied to migrants and refugees in Libya."
ASGI, the Italian Association for Juridical Studies on Immigration, also agrees. At the end of 2021, they gathered evidence on the systemic abuse in Libya and brought it before a UN committee, hoping it will hold Libya and Italy responsible for systematic abuse.
Direct and indirect EU funding for Libya
The accords which have unwittingly led to the majority of suffering in Libya, were signed first between the Italian and Libyan governments. A second set of accords was signed the next day in Malta between EU Member states and Libya. The accords essentially provided for both Italian and EU money to support the Libyan authorities in combatting migration. NGOs allege that the EU's involvement has contributed to an overall worsening of conditions for migrants in the country.
Since 2011, the EU has allocated a total of €84.3 million in humanitarian aid to Libya, according to the European Commission. In 2020 alone, they offered €9 million and then another €9 million in 2021
These funds partly finance the Libyan coast guard, as well as helping the EU's humanitarian partner projects working on the ground in Libya, supporting health care, education, protection and direct cash assistance.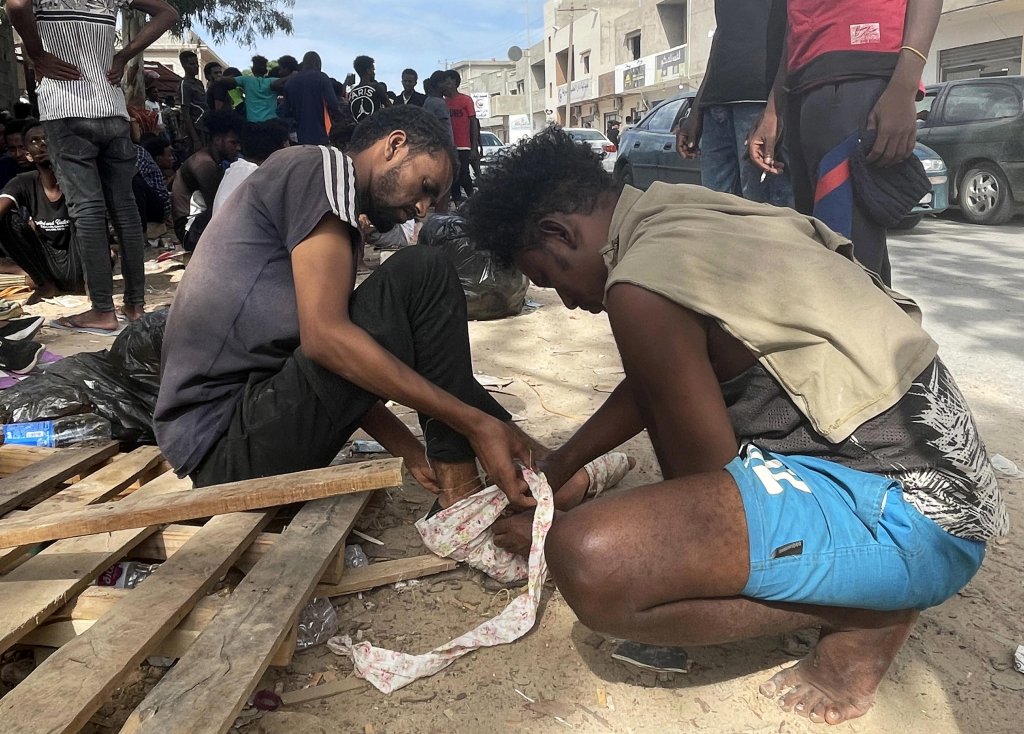 Three years that never ended
The accords between Italy and Libya were initially planned to last for three years, with the possibility of renewal. The agreement promised to help with development issues for the Libyan government as long as they prevented "illegal migration and human trafficking, and strengthened the border between Libya and Italy."
The accords, however, built on previous agreements which had been signed in 2000, 2007 and 2008 between Italy and Libya, which were also designed to "collaborate in the fight against terrorism, organized crime, drugs and illegal migration."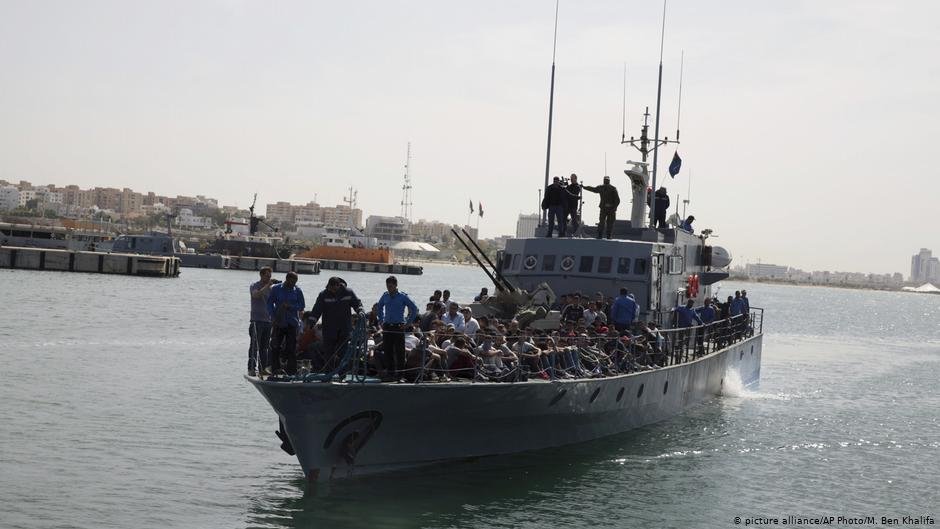 In 2007, the Italian government agreed to pay for 50% of the work in combating illegal immigration and the EU for the other 50%. At the time, Italy agreed to support both border guards and the Libyan coast guard and provide them with technical equipment.
They also agreed to finance and support "welcome centers that were already present on Libyan soil, […] and provide medicine and medical equipment to make sure that irregular migrants were treated and received care for infectious and chronic diseases."
Protection and community stabilization
Italy meanwhile also agreed to "train and support Libyan personnel to make sure they had the most apposite and effective measures to combat illegal migration and the trade in humans."
According to the European Commission's fact sheet on the EU Support on Migration in Libya, published in June 2021, the EU Trust Fund for Africa, "since its creation in November 2015, has mobilized €455 million in projects in Libya." Altogether, the EU "has devoted around €700 million in support to Libya these last few years."
The European Commission says that the funds were distributed in the following manner: 52% were spent on "protection," 35% on "community stabilization," and only 13% on "border management."
With more than half of the funds going towards "protection," which includes, according to the EU fact sheet, paying for the "voluntary return of 52,800 migrants to their countries of origin ... and the evacuation of more than 6,300 refugees and asylum seekers out of Libya."
More than a third of the €700 million meanwhile financed "community stabilization" efforts, which have provided over "four million people access to basic services. Around 70,000 children received basic formal and informal education, and 3,000 young entrepreneurs were assisted with job training programs."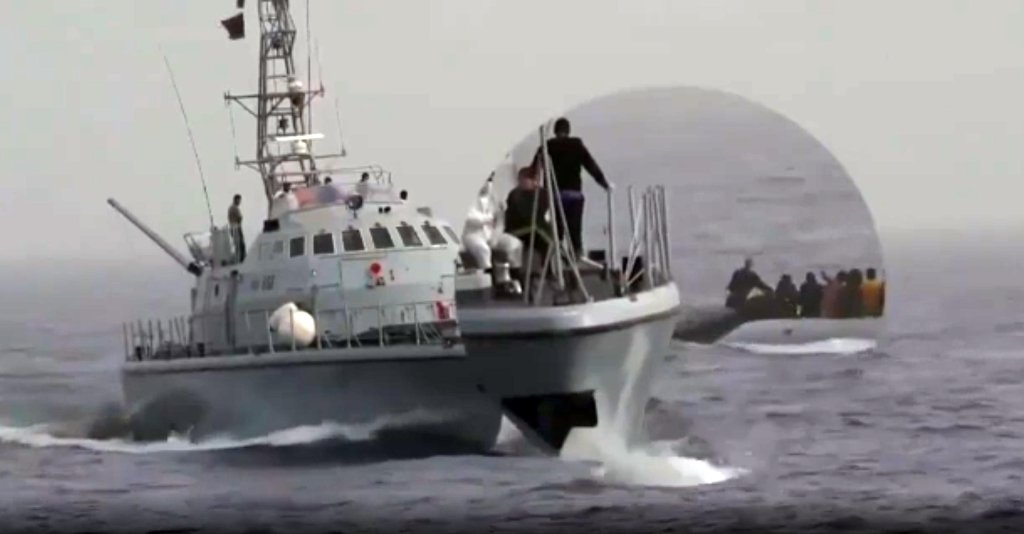 Border management
In terms of border management, however, the EU specifies that it provided training for "105 members of the General Administration for Coastal Security." But among other things, the funds also helped rehabilitate two vessels which were already in possession of Libya's coast guard.
In total, says the fact sheet, €57.2 million were allocated to actively help manage Libya's borders, with the EU's stated priority being "(to) save the lives of those making dangerous journeys by sea or land."
However, in reality, say humanitarian organizations like MSF and Amnesty, the funds are having the opposite effect. For almost all of the migrants returned by the Libyan coast guard to Libya, the reality is "arbitrary detention, torture, cruel and inhuman detention conditions, rape and sexual violence," states an Amnesty press release.
Libya: Not a 'place of safety'
Amnesty also accuses the Libyan Government of National Unity (GNU) of "continuing to facilitate further abuses and entrench impunity." UN Secretary General António Guterres, also supports this view; at the end of January, he said that "it is high time to put an end to this callous approach, which shows a complete disregard for people's lives and dignity."
Instead, said Guterres, "rescue efforts must ensure people are taken to a place of safety, which, cannot be Libya."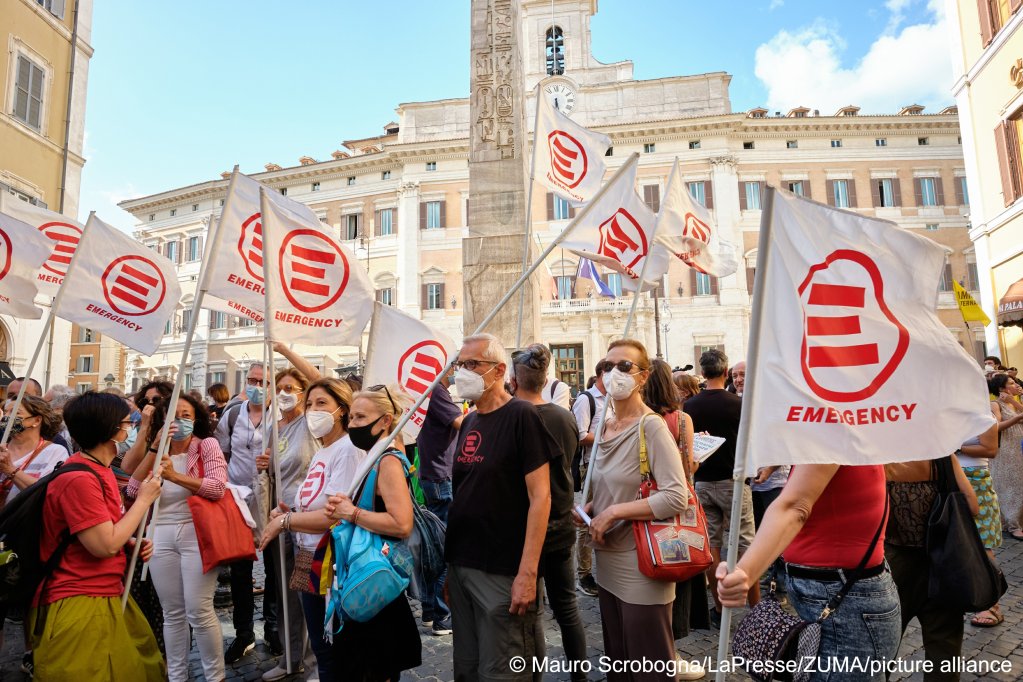 When the latest agreements between Libya and the EU were signed, the Libyans were assigned a large Search and Rescue zone in the Mediterranean Sea, which meant that whenever migrant boats were found in that area, the Libyan authorities officially have the right to decide where those rescued are taken.
Amnesty International says that those returned to Libya continue to be held in "overcrowded and unsanitary conditions (like) in the Ain Zara detention center in Tripoli, where guards subject them to further abuses and deny them adequate food and water."
Well-documented instances of such abuse have become numerous in recent years. In their press statement, Amnesty points to one of the most recent reports, in which on January 10, 2022, "militias and security forces fired live ammunition at refugees and migrants camped in front of the Community Day Center of UNHCR in Tripoli, and arbitrarily arrested hundreds."
That is why human rights organizations are calling on the EU and its Member States to "suspend any cooperation leading to the containment and human rights abuses of people in Libya, and instead focus on opening urgently needed legal pathways for the thousands trapped in Libya in need of international protection," states Matteo de Bellis from Amnesty.
On January 25, however, the Associated Press published leaked plans from the EU Naval Operation Eunavfor Med Irini, which appeared to suggest that the EU were planning on continuing working with Libya's coast guard, devising "capacity-building programs for the Libyan coastguards."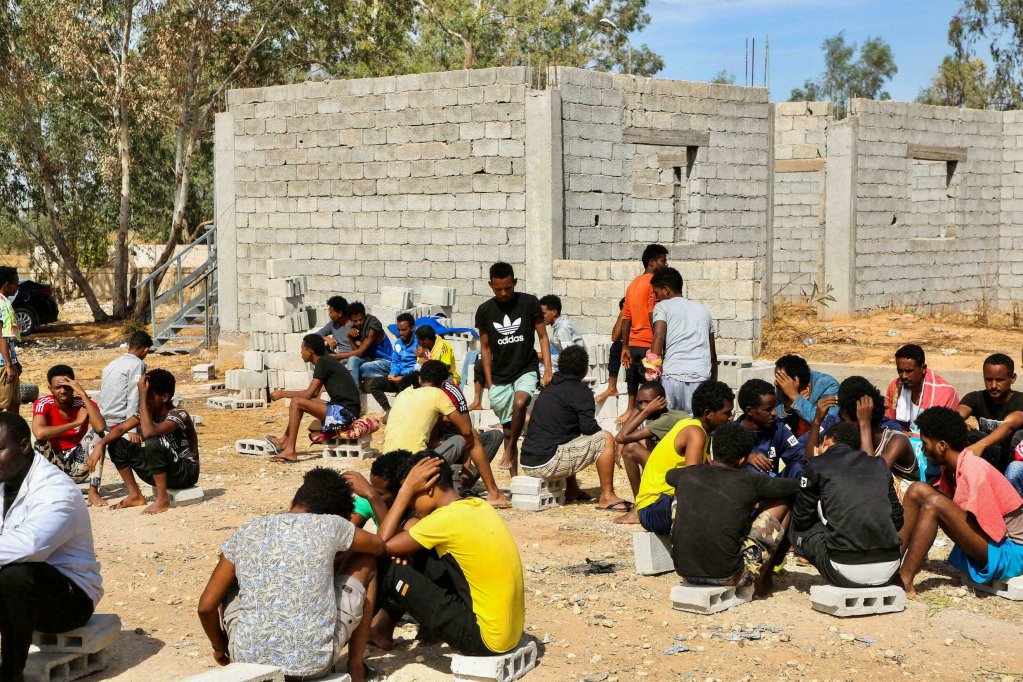 Europe 'providing the instruments that feed the system'
Amnesty points out that the current agreement with Libya is due to expire in February 2023; however, it will be renewed automatically for another three years unless it is canceled before November this year.
According to a Malian man living in Libya and interviewed and supported by MSF, "the current situation in Libya is catastrophic. Foreigners are like blood diamonds [for the Libyans]. They are kidnapped to provide a source of income. If you pay to be released, you are at risk of being kidnapped again. Some migrants died in prison, where they are treated like animals. Their families don't even know where they are buried. That is what people like me are suffering. Europe is providing the instruments that feed this system."
Another man, recently rescued by the MSF ship Geo Barents in the Mediterranean, told MSF that you cannot say the Libyan coast guard are rescuing people: "You need to make sure that the Libyan coast guard does not patrol international waters," he said.
"They want to stop people being rescued at sea. They don't save people, they capture them."