In Morocco, it is common to buy a work contract through a broker to realize the dream of reaching Europe. Many "scam brokers" have made a fortune at the expense of young Moroccans who dream of arriving in Germany. InfoMigrants spoke to some who fell victim to the fraud.
On various Moroccan social media sites, "H.J." is well known as a broker who can procure employment contracts for people who dream of living and working in Germany.
Dozens of young people have paid huge sums of money, ranging from €1,500 to €9,000, to realize this dream. Several people who fell victim to H.J.'s business model confirmed this to InfoMigrants.
Today, H.J. is in a prison in Kenitra, Morocco. He was deported from Germany in coordination with the Moroccan authorities after authorities found out he had forged employment contracts and sold them to Moroccans.
Aissa's case 
Aissa (a pseudonym) told Infomigrants that he was scammed twice during his search for a way to reach Germany.
The young Moroccan, who holds a diploma and a professional bachelor's degree and B1 level in German language, wanted to migrate to Germany. He said the employment perspectives there were much better than in his country.
For non-EU nationals to migrate to the EU for work, they need to secure a job contract before they can start the visa application process. Aissa, after failing to find a work contract on his own, sought help from a broker. The first one he met was A., the owner of a language school in Morocco. A. asked Aissa for an advance payment of €1,500, and after obtaining the work contract and the visa, Aissa had to pay another €4,000, meaning that the "German dream" would cost Aissa €5,500.
After several months of waiting, A. told him to request an appointment at the consulate to file his documents, assuring him that everything was prepared for him. After a few days, the broker asked Aissa to cancel the appointment.
Aissa suspected that A. was holding him off on purpose, and began to ask around about his reputation. He found several people in Kenitra who had been in business with A.
One of A.'s "clients" told Aissa that she was on a blacklist at the German consulate in Rabat because her visa application file had contained a forged contract given to her by A.
Aissa returned to the broker's office, and demanded his money back. In order to avoid problems, A. handed him back the full amount.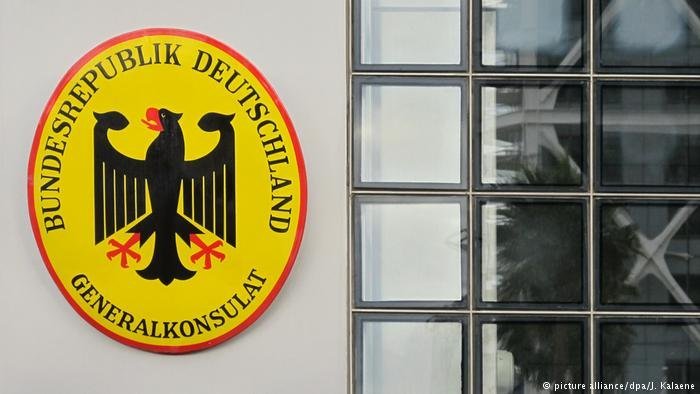 Second attempt
In his second attempt to find a contract, Aissa heard about another person – H.J. In May 2021, Aissa paid H.J. an initial amount of €1,500 to start the contract preparation transactions. Two friends of his paid the same amount, plus another €4,000 for the final contracts. A fourth friend, who was in Turkey, had to pay a larger sum, €9,000.
The first contract that Aissa's friend, who is in Turkey, received after handing over the full amount to the broker, was a forged contract, and the contract didn't contain his name but was in the name of someone else. At this point, H.J. stopped communicating with them. The four young men later discovered from lawyers that they were among 127 people who had been victims of a fraud.
Different types of brokers
Hassan Mohafid, a consultant at the German labor ministry, confirmed that the work of brokers in Germany is legal. They search for suitable people for job positions available in German companies. Intermediaries are paid by the operator seeking labor. Mohafid laments that some ask for exorbitant amounts of money from job seekers in Morocco, who are then forced to sell property or borrow to collect the full amount in order to obtain a German work contract.
As for the "intermediaries" who practice fraud, Hassan Mohafid defines them as people living either in Morocco or Germany, claiming that they will enable those who want to work, study or train in Germany to obtain a contract quickly. They claim they have a good network and relationships inside Germany and within Morocco with the authorities and inside the consulate, which is not true. They are often people who write forged contracts and sell them in Morocco, or they try to acquire contracts while lying about having secured them already.
As for institutions run by scammers, they are often private schools for teaching the German language, Mohafin says.
The owners guarantee those who want to learn German that they will pass the examination and fulfill the desired requirements for the contract. They also promise that they will obtain a contract immediately after passing the language test. They also assure their victims that they will provide them with accommodation and facilities to obtain a residence card in Germany, Mohafin explains.
Victim of a forged contract
Alia (pseudonym) is a young Moroccan woman with a Master degree in science, who has also trained in healthcare and got B1 level in German. The ambition to come to Germany made her try various ways to obtain a work contract, but all her attempts were unsuccessful. Years later, she was convinced that the only way left was to make a financial sacrifice and buy a contract.
Alia met the broker, A., with whom Aissa had the first bad experience. Many young Moroccans had taken off to Germany on fake documents provided by A., and Alia was one of them. She arrived in Germany with a contract of this kind for €5,000.
Alia did not know that she would be the victim of a professional fraud until the Moroccan authorities and German companies discovered the "broker" who was falsifying contracts.
Many of Alia's friends have been blacklisted by the German authorities due to fraudulent contracts contained in their visa application files. The money they invested to reach Germany was wasted. Some friends were issued a visa and traveled to Germany, only to find out that the contract they were given was fake.
Taken advantage of in Germany
Alia discovered herself that her contract was fake and wasn't found out by the authorities. Her temporary stay permit was not withdrawn, but she found herself unable to rent an apartment to live in, and was unable to find a job opportunity that would guarantee her a monthly wage, forcing her to invest the remaining money in a German language course to obtain B2 level.
After obtaining the B2 level, she began her search for a job in the healthcare sector, and she was taken advantage of by her first employer who knew that her residency and her passport had expired by that point. After much effort, she was able to find another job opportunity because of her qualifications, experience and good language skills. Her situation was relatively stable.
'Fraud has multiple faces'
Hassan Mohafid dedicates his YouTube channel to guide and assist people wishing to come to Germany legally. He gave an example of a recent scam: The owner of a new company in Germany promised people to work for him in return for exorbitant sums, which violates German law.
A large number of people who took on the offer were surprised by the rejection of their visa applications at the consulate, and they are still waiting to find a way to get back their money.
Hassan Mohafid talked about another category of companies that offer actual work contracts, but they include unfair conditions, such as obligating the worker to a certain number of years of work for them only, and often paying below the minimum wage.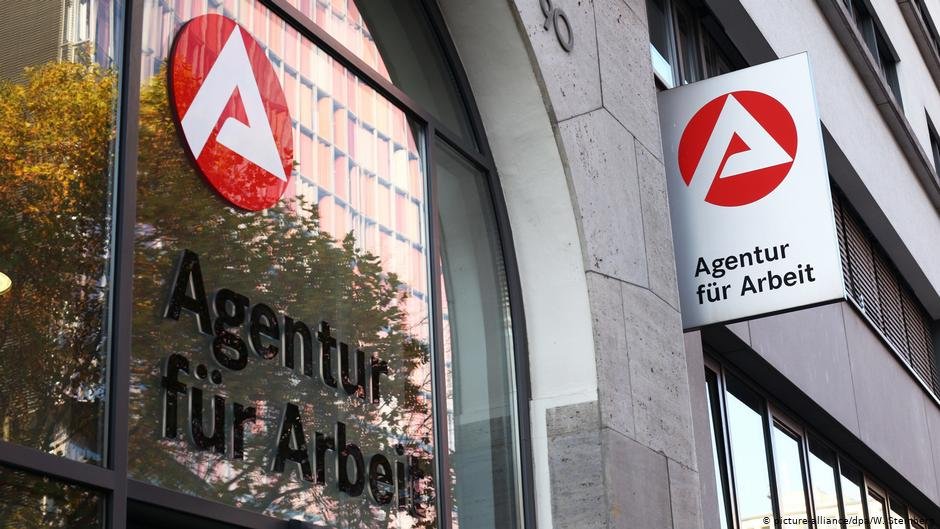 Tips to stay clear of scammers
Hassan Mohafid advises those wishing to come to Germany to study, train or work, to focus first on learning the German language and reaching at least the B1 or B2 level in their countries. They can then take the next step of finding a work opportunity. The German government offers various information platforms to enourage skilled immigration from abroad and platforms like "Make it in Germany" lists job openings and provides information about the application process.
The German Federal Employment Agency, Agentur für Arbeit, has a special department that communicates with applicants looking for work and helps connect people with suitable positions. It assists in the preparation of application documents and provides assistance to people who have managed to reach Germany if they encounter difficulties. ZAV is also a special office for those wishing to work in Germany.
It should be noted that this type of fraud is practiced not only in Morocco but also in many other countries outside the EU. Pages and groups on social media contain posts with false promises of working in Germany, and many of them also target irregular migrants living in other European countries.
*Names have been changed to protect the identity of the people involved