Officials at the UK Home Office admitted that they are spending more than €5 million a day to house asylum seekers and refugees in temporary hotel accommodation. The information came as the accommodation conditions were being scrutinized by a parliamentary committee.
In oral evidence given to the Home Affairs Committee, which is a parliamentary select committee in the UK parliament, the Second Permanent Secretary to the Home Office Patricia Hayes admitted that the British government is currently spending around €1.9 million per day on hotel and temporary accommodation for about 12,000 Afghan asylum seekers.
On Thursday, the Home Office told The Guardian newspaper that it was spending an additional €4.1 million per day on another 25,000 asylum seekers in the country.
The numbers were revealed as part of an answer to a question raised by one of the MPs on the committee.
Afghan refugee 'bullied' and forced to move
The Committee met on February 2, to hear about the work of the Home Secretary (Interior Minister) Priti Patel. Part way through the hearing, one of the Committee members, the Conservative MP Tim Loughton, asked the Home Secretary about a case concerning Afghan refugees in his constituency.
Loughton said that he had several people in his constituency who were staying in hotels "including one who was with young children at a not very good hotel, with appalling food and terrible conditions." Loughton went on to say the constituent had complained and had been told to "shut up and was moved to an even worse hotel, on the basis that he was a troublemaker."
Loughton then vouched for the man in question and said that he was "anything but a troublemaker."
In fact, Loughton said that effectively the man was "being bullied by whichever firm or officials have been dealing with that accommodation."
He asked Priti Patel if he could send her details of the case, and she assented. Then Loughton asked about the wider picture and just how many Afghan families might be in similar situations, staying in temporary hotels "whose lives are in limbo, whose kids are relying on some local schooling, and who then – as happened in that family's case – get moved to a completely different part of the country and so their lives are completely disrupted."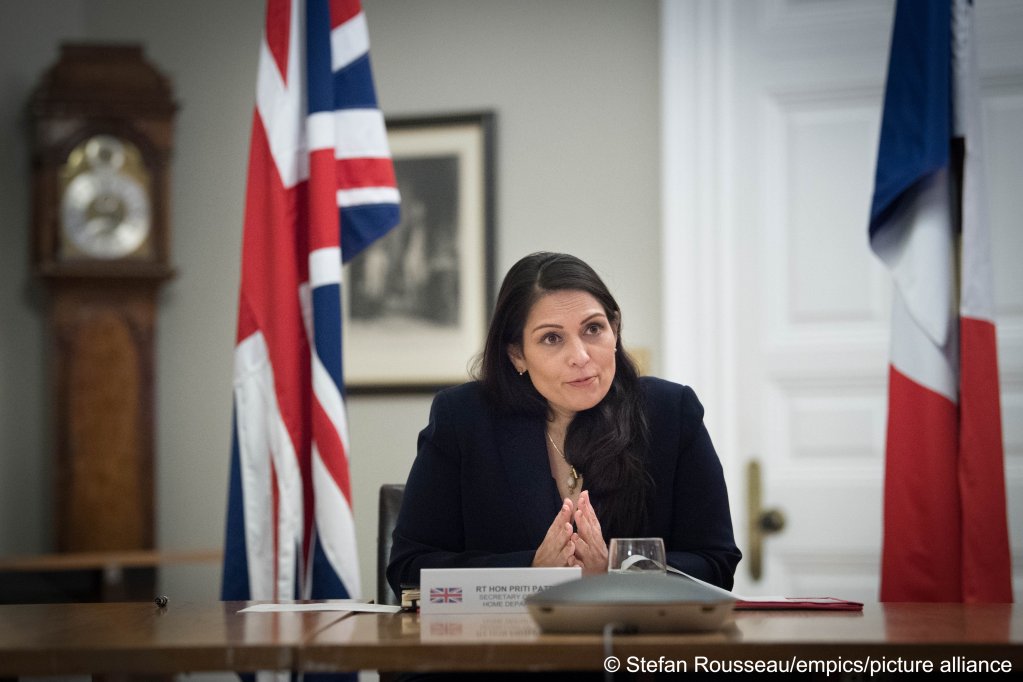 Also read: UK: Are Afghans really welcome?
Priti Patel: 'We are absolutely struggling'
Priti Patel agreed that the situation was "awful." She then admitted that while it was right to bring over an estimated 12,000 Afghan refugees to the UK, they "do not have the infrastructure ... in terms of housing accommodation, and there is a lot of work taking place with local authorities." She added the government was "absolutely struggling with local authorities finding housing accommodation."
Patricia Hayes meanwhile said that the government was working hard to accommodate all these people, adding that so far, they had found homes for 4,000 of the people brought back from Afghanistan while 12,000 remained in "bridging accommodation."
The government said that it had a three-year funding envelope available to local councils who wanted to step forward and offer accommodation for these people. Per individual she said they would be spending around €23,000 over three years and an additional €23 million flex fund.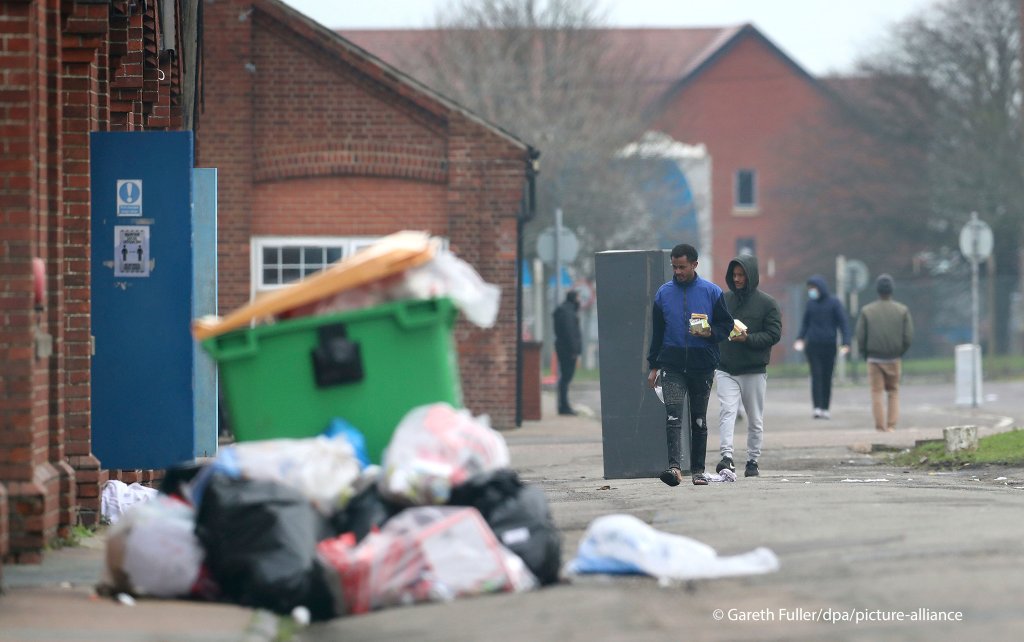 37,000 in hotel accommodation
On top of the 12,000 Afghans in bridging accommodation, Hayes confirmed that there were 25,000 additional asylum seekers in hotel accommodation in the UK.
Also read: UK accommodation for migrants criticized by parliamentary committee
Priti Patel told the committee that she was against housing people in hotels and that she was looking to house them in what she called "dispersed accommodation," including former Ministry of Defense sites and reception centers.
One such center, a former military barracks in Manston, Kent, was declared ready to receive migrants on February 1, the BBC reported. The center had been converted to hold at least 300 people arriving in Dover from across the Channel.
The BBC, quoting information from the Home Office, said the center was designed to hold migrants for up to five days whilst identity and security checks were carried out. However, one BBC reporter, Simon Jones, tweeted that the Immigration Services Union, which represents many border force officers, were "concerned" that the Home Office was declaring the accommodation unjustly ready, "because it's not."
Cutting costs
The Manston barracks accommodation is meant to replace the temporary accommodation at Tug Haven in Dover port, which has been criticized by numerous human rights groups and the British Inspectorate for Prisons.
Also read: Prison inspectorate criticizes UK government holding facilities
The inspectors highlighted inadequate accommodation, lack of access to hygiene facilities and the practice of holding vulnerable people like women, children and unaccompanied minors with unrelated adult men as problematic. They also said they had seen evidence of some migrants with injuries being left unattended, or inadequately attended, for days.
It was not clear to what type of accommodation people would be sent after being processed in Manston, and it is likely that they may still be placed in hotel accommodation around the country, before more permanent housing can be found for them, should their asylum applications be accepted.
Patel said that people had ended up in the hotels because of a "series of circumstances," but that she wouldn't call it a policy. The BBC reported that Home Office officials agreed that they were doing all they could to try to cut the costs they were currently incurring with the hotels.