While the vaccine uptake among people with a migration history is lower than among the rest of Germany's population, their willingness to get a first dose might actually be higher. That's according to a new study, which also showed that immigration background plays a subordinate role when it comes to vaccine readiness.
New numbers published by Germany's Robert-Koch-Institute (RKI) show that 84% of people with a so-called migration background say they have been vaccinated against the coronavirus at least once. In comparison, 92% of those without such a background said the same.
At first glance, these numbers seem to tell a simple story: those with a migrant background are less likely to be vaccinated. But upon closer inspection, it's not a person's origin that determines the willingness to be vaccinated: Language skills, education, income and age are actually more important, the study found.
Around half of the 2,000 people surveyed for the study, which the RKI presented at a press conference last Thursday (February 3) in Berlin, had a migration history.
Overall, the figures of those who said they had been vaccinated at least once are way higher than the official national vaccination rate of 76%, which doesn't differentiate between origin or family background.
Language barriers and discrimination
According to the RKI study, the vaccination rate among a subset of people with a migration history -- those who speak little or no German -- was 75%, while among those surveyed with good command of German or native speakers, the number was 92%.
The study identified several factors contributing to vaccine hesitancy: Experiences of discrimination had a similarly negative effect on the willingness to be vaccinated as language barriers, the study found. False information about COVID-19 and vaccines, which tend to have a higher circulation among immigrant communities than non-immigrant ones, led to a lower vaccine uptake, too.
Germany's new commissioner for integration, Reem Alabali-Radovan, pointed out that no correlation exists between high shares of immigrants in a region and low vaccination rates. As a matter of fact, the states of Thuringia and Saxony have few foreigners and a low vaccine uptake, Alabali-Radova said at the press conference.
Read more: German Commissioner for immigration: 'Don't make me your integration role model'
Role model Bremen
In fact, the study said that the readiness to get a first vaccination was actually higher among people with a migration history. With tailored information campaigns and low-threshold vaccination offers, vaccine hesitancy can be overcome, as the example of the city of Bremen has shown.
With a vaccination rate of 87% -- 11% higher than the national average --, Bremen has not only the highest level among all 16 German federal states (Bremen is the smallest one), the vaccination rate in districts with a large share of people with a migration history is no different from other districts.
Key to Bremen's success, according to the head of the local vaccination campaign, were numerous initiatives that included regular visits to the city's periphery with mobile vaccination teams, deploying health professionals at food banks who speak the immigrants' mother tongues and distributing information material in 12 different languages. They also follow a pragmatic approach, for instance giving out jabs despite a lack of proof of identity.
Also read: Asylum seekers' lack of trust in vaccines prompts publicity campaign
Tailored campaigns needed
Given the heterogeneous nature of people with a migration history as well as the above-average readiness of unvaccinated people in Germany with a migration history to receive the protective jab, according to the RKI study, campaigns targeting specific immigrant groups could achieve more than blanket initiatives like the new nationwide 'Impfen hilft' (getting vaccinated helps) campaign.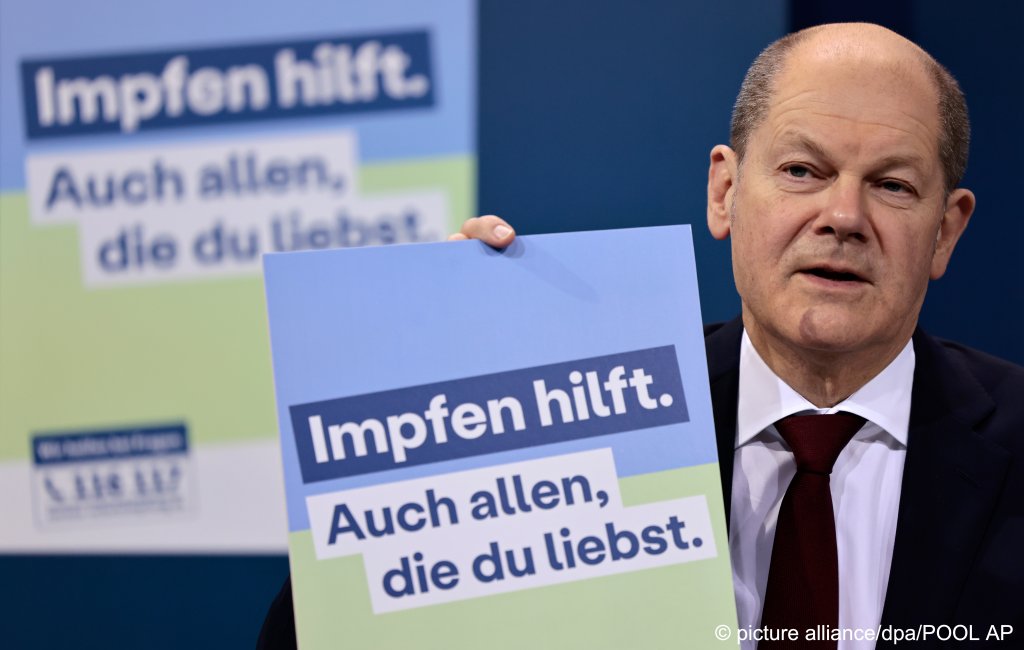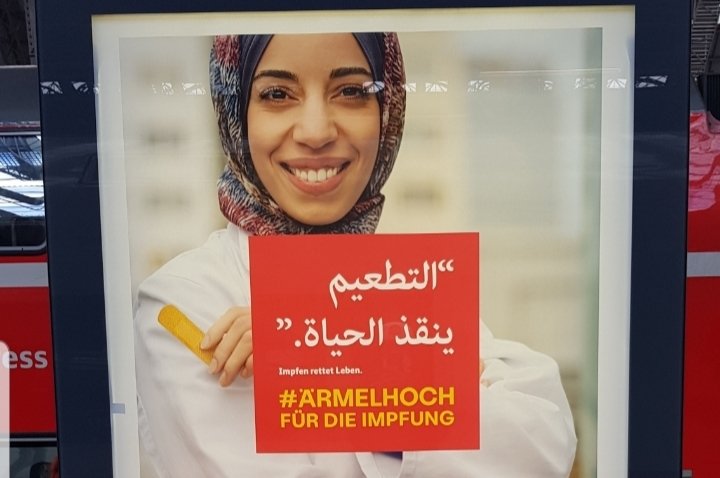 To that end, breaking down language barriers, easier access to information around the topic of prevention, increasing the quality of information, more support for primary care physicians, addressing fears of side effects as well as taking socioeconomic and psychological factors into account are considered crucial.
According to the World Health Organization (WHO), Germany and many other western countries didn't start providing multilingual handouts and other information material to their immigrant communities until after the first wave of infections in 2020 -- despite the WHO calling immigrants a particularly vulnerable group already at the very beginning of the pandemic.
'People with a migration background' (Menschen mit Migrationshintergrund) make up roughly a quarter of Germany's population. Politicians and academics have argued about the term for years. A person is considered to have a migration background if they, or at least one of their parents, was born without German citizenship.