The ASGI association has sounded an alarm in Italy over new rules, which require those accessing all public offices to have a Green Pass. This, they fear, could potentially compromise some migrants' potential to seek asylum.
The right to seek asylum in Italy is inalienable. Any migrant arriving in Italy can, in theory, present their request. However, human rights groups gathering together under the ASGI (Italian Association for Juridical Studies on Immigration) umbrella are worried that new rules, which came into force on February 1, could potentially prove a barrier to some migrants beginning that process.
That's because migrants who wish to seek asylum have to do so by presenting their request at an Italian questura, or police headquarters, explains Gianfranco Schiavone, coordinator for asylum at ASGI. Like almost everything else in Italy, you now need a proof of vaccination against COVID-19 to enter the questura. In Italy this proof is called the Green Pass.
Even undocumented migrants in Italy could, in theory, get hold of a Green Pass and be vaccinated. But access to these procedures can vary across the country, says Marco Albanese, who works in asylum reception via the not-for-profit association ICS (Italian Consortium of Solidarity), which helps asylum seekers and refugees in Trieste and the surrounding region (Friuli Venezia Giulia).
STP: Temporary health card
In Italy, the first step to getting a Green Pass is to get an STP (A regional health card for temporarily present foreigners). This card provides holders with access to urgent, essential and continuous treatment and is valid for six months.
The card also provides assistance when someone is pregnant, gives them access to vaccinations, treatment and medicine for infectious diseases, as well as treatment and rehabilitation in cases of drug addiction.
You can get a card without a residence permit, but you need some kind of identity document, a declaration that you are in financial difficulty and a declaration testifying to the fact that you can't enroll in the regional health service in the normal way because you don't yet have access to the state health insurance.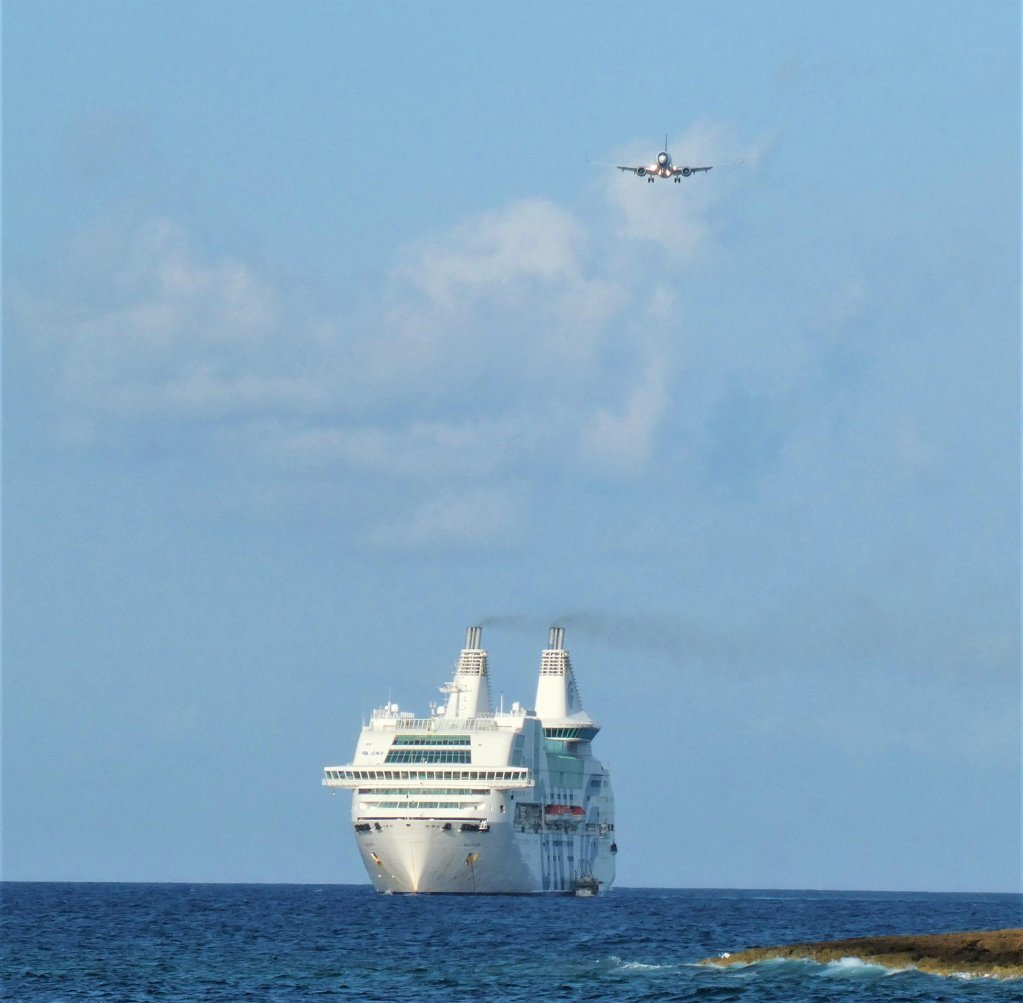 A 'vicious circle'
Once you are in possession of the card, you can get a vaccination and then eventually you can register that for a Green Pass. However, Schiavone fears that some public offices registering people for STP's could begin to apply the rule that you need a Green Pass to enter the office in the first place, thus thrusting undocumented migrants into a "vicious circle."
Just how many migrants might be affected by these new rules is not clear say both Schiavone and Albanese. But the potential that an application of one rule (needing a Green Pass to enter a public office) could interfere with a right to apply for asylum is "extremely serious," says Schiavone.
The number of undocumented migrants in Italy is hard to quantify. Schiavone talks about estimates in 2020 which ranged from between 300,000 to 500,000. According to figures published on Il Sole 24 Ore, from the statistical office of the EU (Eurostat), Italian police identified almost 23,000 undocumented migrants present on the territory in 2020.
Cases in Sicily
In January, one group of migrants in Sicily did appear to have fallen between the cracks of various Italian rules regarding the Green Pass, according to reports in the center-left leaning La Repubblica newspaper as well as the regional newspaper Il Giornale di Sicilia.
A group of about 13 migrants turned up at the offices of the migrant rights monitoring NGO Borderline Sicilia. "They couldn't speak a word of Italian and they were in possession of expulsion documents, handed to them by the questura in Siracusa," explained Paola Ottaviano, a lawyer with the association, who has been working in migrant rights for 14 years.
Borderline brought in interpreters and people from the group's countries, Senegal and Gambia, to try and reconstruct their stories, Ottaviano told La Repubblica. They found out, she says, that one of them had come from Senegal and had been subject to exploitation and physical violence in the Koran schools since he was a child. Another had come from the Casamance zone and had been recruited by force into a rebel group which had killed his father.
'They didn't even have shoes'
Armed with more information, Ottaviano managed to get the magistrate in Siracusa to nullify two of the expulsion orders. This group, she explains, had had one dose of the vaccine whilst they were in the hotspot on Lampedusa. Others though hadn't yet had any vaccination.
The group drifted from Catania where there is a small Senegalese community, who in turn pointed them towards Siracusa where Borderline Sicilia were able to help them. The local authorities there set up a small tent community on a camping ground in the center of town.
"They didn't even have shoes, just flip flops, no jackets and nothing to eat," explained local councilor Concetta Carbone. "They were just sleeping on the streets around the station."
This group were not able to get on a train or a bus, let alone a flight, even if they had wanted to follow the orders of their expulsion and leave the country. Carbone and the local authorities set up the tent city, tested the group, who were all negative for COVID and then proceeded to give them vaccinations.
"We are trying to resolve each case individually," Carbone told La Republica.
According to Ottaviano, at least some of those who had received the expulsion orders, say they were not provided with interpreters who were able to speak Wolof on board the quarantine boats. They were not told of their rights to seek asylum or humanitarian protection and so "their rights were infringed," states Ottaviano. "They signed documents they didn't understand," adds Simona Cascio, president of another civil society group helping migrants Arci Siracusa.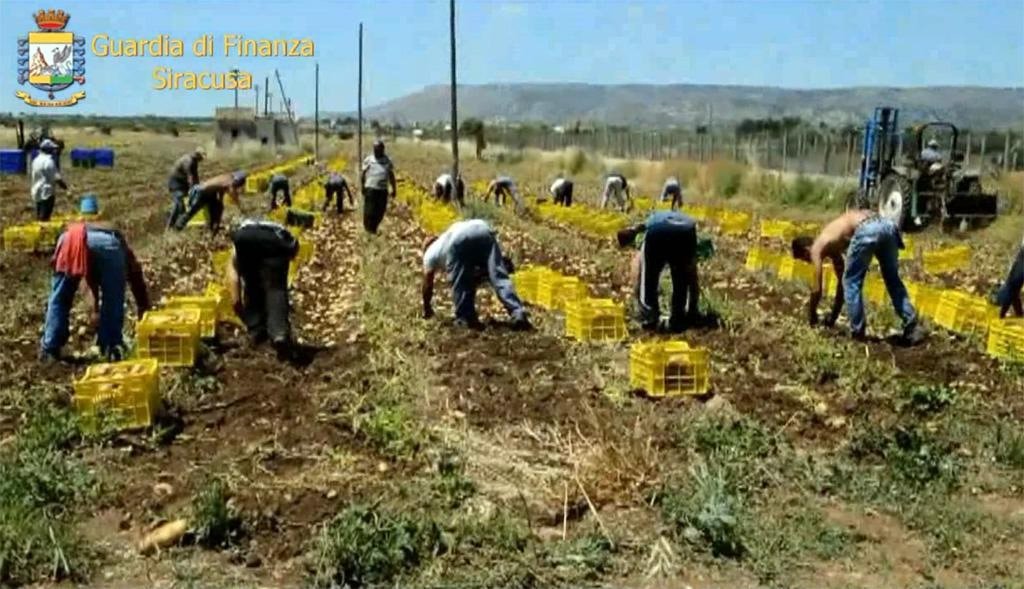 'Green pass paradox'
The cases in Sicily demonstrate "enormous failures in the reception system during COVID," the associations involved told La Repubblica.
"Unfortunately in Italy lots of things are not functioning with the Green Pass," says Schiavone. He doesn't think that the new rule has been set up with the direct aim of preventing migrants from seeking asylum. However, he thinks there is a general hostility towards the right to apply for asylum in Italy. "I can imagine that there wouldn't be many people who would do a lot to oppose it actively."
Schiavone said that if this is not sorted out, "it will paralyze the asylum system and Italy would end up having de facto suspended asylum without ever having declared that it was doing so." For now, the order is set to stay until March and could be extended, warns Schiavone.
Schiavone is busy preparing documents to put to the central authorities to "sound the alarm," and is keen that more people start talking about this potential problem. It will end up in that "typical Italian way" says Schiavone, "that people find ways round these things but it makes applying for asylum that bit more difficult and puts obstacles in the way of a right [to asylum]."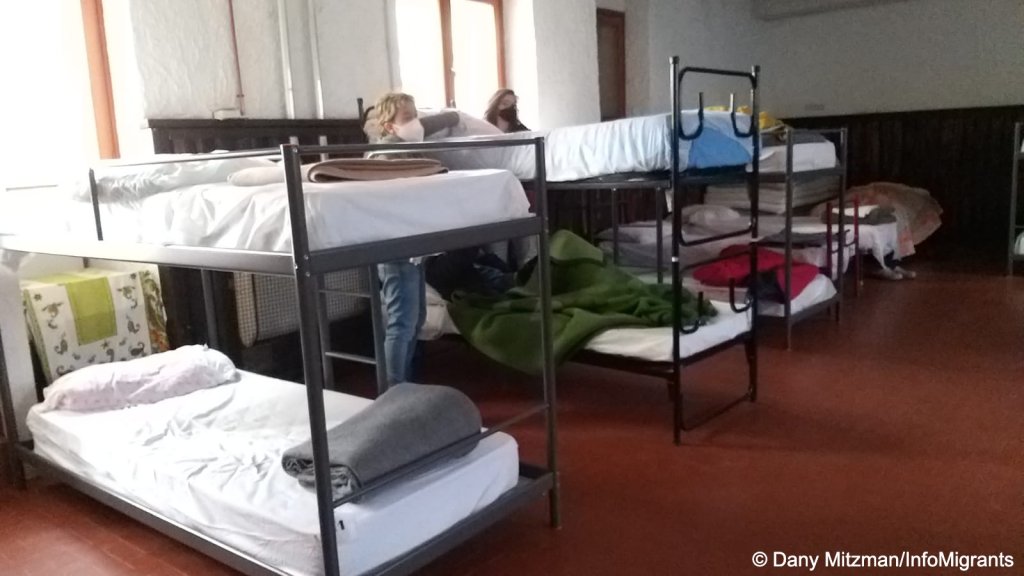 Situation better in Trieste
In the north of Italy, in Trieste, Albanese from ICS says things are generally functioning a little better than Schiavone fears. There have been some delays but not enough to block the system yet. He hasn't yet come across a migrant or future asylum seeker who has been refused entry to a questura either, but that doesn't mean it won't happen, he adds.
Albanese adds that for those who are already in the reception system, things are not too difficult as people like him can help the asylum seekers obtain an STP. "The problem is for those outside the system for whatever reason. I don't think they'd even know they need the card, let alone how to get it."
Albanese points out that although some things might be easier in Trieste, at the moment the questura has moved from an easily accessible base in the center to the outskirts of town. "So, I and others end up having to accompany them with our cars, since they can't get on a public bus without a green pass, instead of working on bigger projects," says Albanese.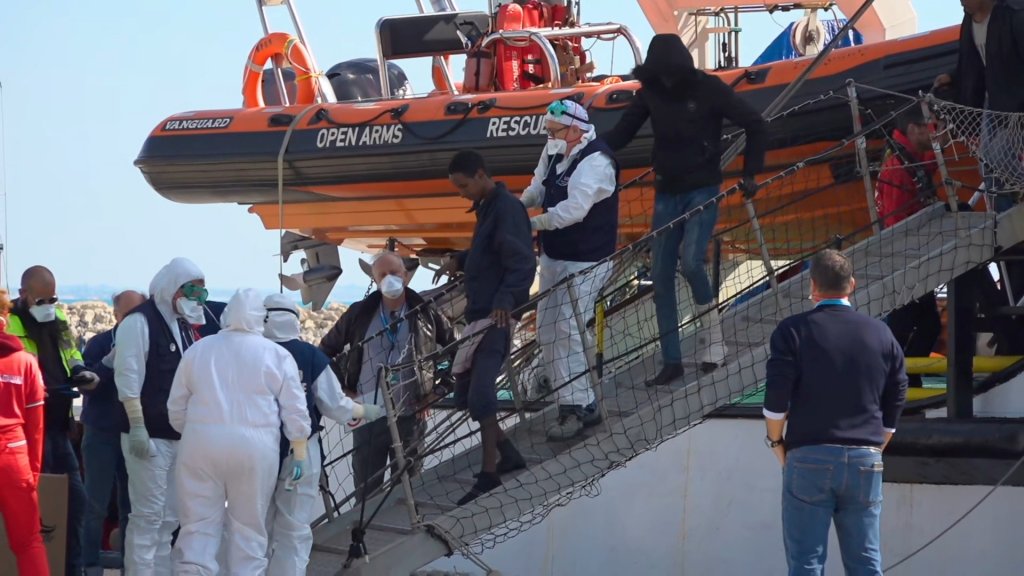 'It is Kafka-esque'
"It is Kafka-esque," comments Schiavone. "Whatever I want to do, I need to get into public offices and officially I can no longer do that without this green pass."
Albanese is hoping that very soon, his organization will have set up a system to offer migrants and asylum seekers a first and second vaccination soon after they arrive, without getting tripped up by the current system.
Neither Albanese nor Schiavone really know why the STP is not issued to migrants when they are first on a quarantine ship or in a quarantine center. "They are meant to be undergoing all sorts of medical checks there, so I don't know why they don't do that there," agrees Schiavone.
Another problem, thinks Schiavone, is for anyone who does actually want to leave Italy and go home, voluntary returns programs are not properly funded, and are very hard to find.
Before COVID, many migrants ended up staying in Italy and getting by working and living undocumented. Some would then leave for other destinations across Europe. Now, without a green pass, they are de facto excluded from all the public amenities they might have accessed previously. This also risks pushing them even more into an illegal shadow world, dependent on people who will break the law and charge them to get around the system.
Schiavone explains that if a migrant in Italy, or aspiring asylum seeker, finds themselves in this situation they should contact local associations first to help them and try and get the STP from the pop-up health clinics available in their area. Once they have that card, they should be able to get a vaccination and then eventually a green pass.
🎧 Subscribe to Tales from the Border, and listen to previous episodes here.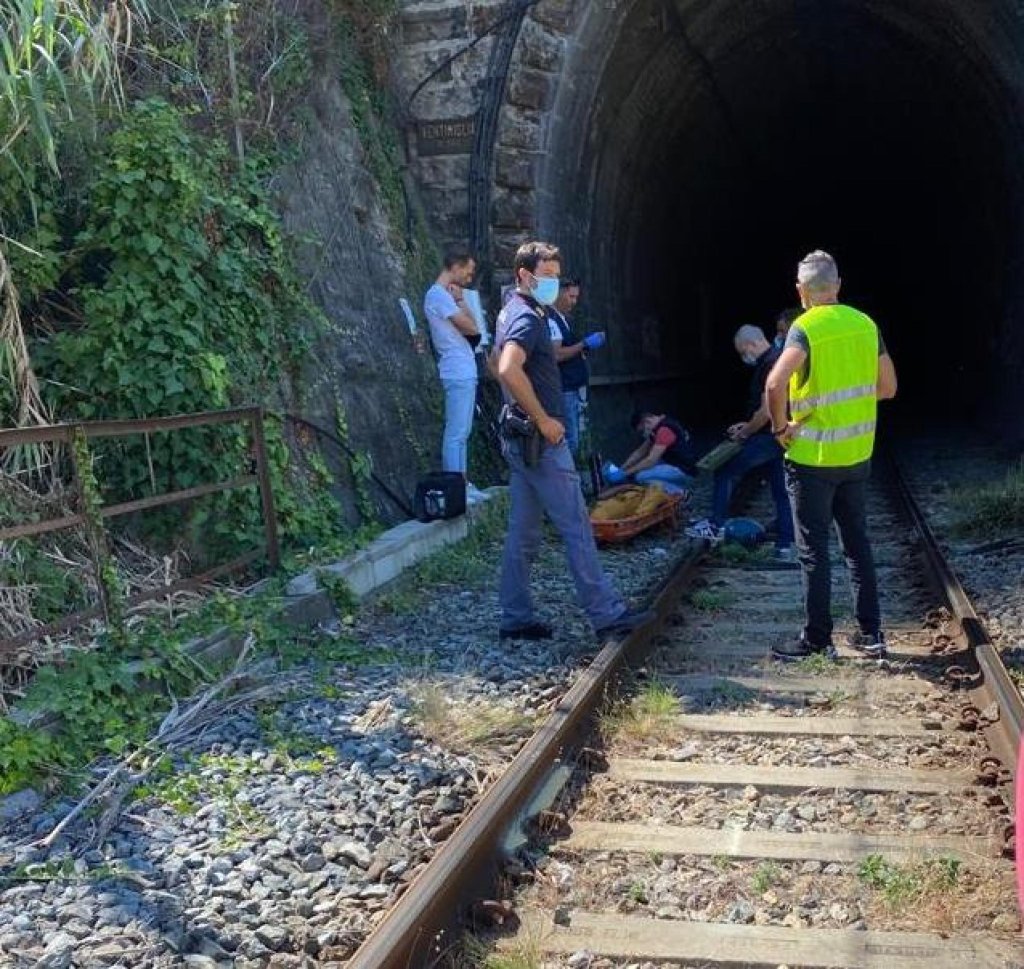 Deaths in the Alps
Yet another problem linked to the strict application of Green Pass rules in Italy is that the ability to move independently in Italy using public transport is also being compromised, point out Albanese and the anthropologist Piero Gorza, who is the representative for MEDU (Doctors for Human Rights) in Piedmont on the Italian-French border. This is pushing people to take more dangerous routes and into the hands of smugglers, Gorza says.
Gorza recently documented the first two deaths of the year in his region. A third man was electrocuted on top of a train traveling towards France near the station of Ventimiglia. 30-year-old Fathallah Balafhail, from Morocco, was found dead on January 2, 2022, as they tried to cross the Alps above Oulx into France. "They had been lying there at least three days." The death, comments Gorza in his article, only merited a few lines in a local French newspaper and the transfer of the body was barely covered: "They remain invisible even in death."
15-year-old Ullah Rezwan Sheyzad, from Afghanistan, was even younger when he died. He had made it across Iran, Turkey, up the Balkan route through Bulgaria, Serbia, Croatia and Slovenia before arriving in Italy. His final destination, says Gorza, was his elder sister in Paris. "He was found on January 26, hit by a train on the tracks that link Salbertrand to Oulx."
Also read: Italian Alps --Crossing by night
Don't let the Green pass become 'another border'
In 2021, around 10,000 migrants crossed into France through the Alpine valleys around his home, Gorza writes. Increased controls and the cold weather on the mountain passes has pushed more and more migrants to attempt to jump on lorries on the motorway in Salbertrand. "Perhaps because he failed to find a ride in Salbertrand, perhaps to avoid being stopped by the police, or perhaps because he thought he could hide away on a goods train, Ullah found his way on to the train tracks," writes Gorza.
Gorza thinks that the vaccinations and need for a Green Pass actually force people to try and cross countries more quickly, "accepting any risk or cost, if only to avoid being blocked or stopped and forced to wait [for these administrative processes.]"
Gorza hopes that the Italian authorities will guarantee access to the Green pass and vaccines for all migrants. "The Green Pass should not become another border," he concludes.