The Lithuanian authorities have reportedly paid 272 migrants €1,000 to return home. According to the Polish satellite channel Belsat, the group will leave Lithuania next week on commercial flights.
A group of 272, mostly Iraqi citizens are due to fly home from Lithuania on commercial flights next week. That's according to the channel Belsat, which is produced by the Polish public broadcaster for an audience in neighboring Belarus.
The Lithuanian authorities announced in December that they were prepared to pay migrants who entered the country from Belarus without the correct documents €1,000 to return home. A few hundred have already taken up the offer. Euronews reports that since July, Lithuania managed to arrange voluntary returns for about 500 migrants.
Prior to December, the country had been offering cash payments of €300 plus a flight home, far fewer people took up the offer at the lower price, reported InfoMigrants at the time.
Also read: Migrants in Lithuania, six months on
Returns versus reception
The Lithuanian interior minister, Agnè Bilotaite, told Euronews in January 2022, that the ministry had estimated "how much it costs for us one migrant. The basic cost of maintaining one migrant is €11,000 per year. It is obviously much more profitable for us to offer a benefit, buy a ticket or arrange a flight and thus have fewer challenges and other problems."
Most of the migrants being returned have all had their asylum requests rejected, Bilotaite told the French news agency Agence France Presse (AFP) in December. The cash payments are being funded by the European Union, confirmed the interior ministry.
The news portal Schengen Visa Info reported at the end of December that the European Union had set aside a cash fund of €29.6 million for Lithuania to help deal with migrants crossing its borders.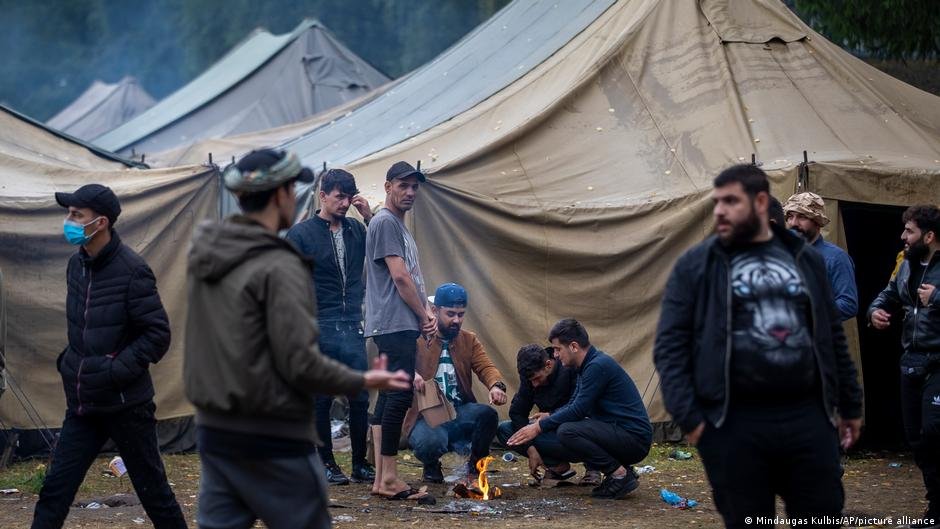 'Temporary and exceptional measures'
An EU Commission press release, dated December 1, 2021, listed several "temporary and exceptional measures that will equip Latvia, Lithuania and Poland with the means needed to respond to these extraordinary circumstances in a controlled and swift manner and to operate in conditions of legal certainty," said the Commission's Vice President for Promoting our European Way of Life Margaritis Schinas.
Also read: 'You do your interview in handcuffs'
The measures included allowing the three member states to extend the registration period for asylum applications to four weeks from the current three to ten days. The states also won the right to process the claims within a maximum of 16 weeks at the borders, unless particular health issues cannot be provided for.
Reception camps needed to cover the "basic needs, including temporary shelter adapted to the seasonal weather conditions, food, water, clothing, adequate medical care and assistance to vulnerable persons."
Member states were also able to apply a "simplified return procedure" enabling them to return those whose asylum applications had been rejected. The state of emergency declared at the border was lifted in Lithuania in mid-January.
As well as the Iraqi migrants, Belsat reports that a few people are also set to return to Russia and India on the offer.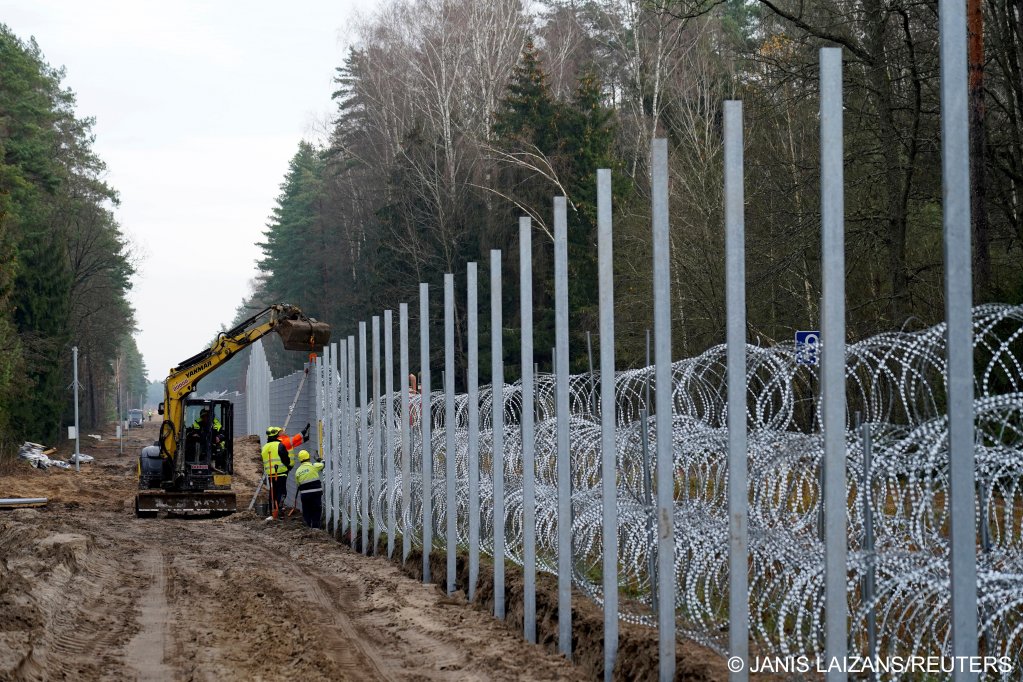 Migrants in Lithuania
The numbers of migrants entering Lithuania from Belarus began to rise sharply in July. By the end of the year, around 4,500 migrants were registered as having entered the country. According to the latest Lithuanian government figures, almost 3,000 of those (2,858) are from Iraq, 89 come from Russia and 67 from India.
Other nationalities present include nationals from Congo Brazzaville and the Democratic Republic of Congo, Syria, Cameroon, Belarus, Afghanistan, Iran, Guinea, Sri Lanka, Nigeria, Pakistan, Turkey, Gambia, Somalia, Mali, Tajikistan, Yemen, Senegal and Eritrea.
A little more than 3,000 migrants remain in Lithuanian reception centers, confirmed the Lithuanian Interior Ministry in a press release in early January. "Lithuania is actively working with the Government of Iraq, as its citizens make up the majority of irregular migrants to Lithuania. Four Iraqi consular missions to Lithuania have already been completed, during which the consuls helped Iraqis wishing to return to arrange travel documents."
The higher returns payment of €1,000 was suspended on January 20, confirmed the government press release.
The Chairman of the Lithuanian Parliamentary Committee for Human Rights, Tomas Vytautas Raskevicius, told Euronews that Lithuania needed to start thinking about what to do with those migrants still in reception centers. In his view, the country needed to "talk about integration. Otherwise they will try to reach other European countries."
Belarus has also returned a few hundred Iraqis to Iraq on a series of flights departing in late autumn and early winter.
For more information about voluntary returns assisted by the UN Migration agency IOM, you can visit the website: www.returnhome.lt