Austrian police say they have uncovered an illegal operation that has been smuggling migrants in a box hidden under a truck from Romania. Eight migrants found on Wednesday were suffering from hypothermia and some had passed out.
Austrian police said Wednesday (February 9) that they had discovered eight Turkish nationals hidden in a box which was attached to the bottom of a semi-trailer near the Hungarian border. They believe that the box had been used to transport dozens of others on life-threatening journeys lasting at least six hours.
The driver of the truck, a 39-year-old Turkish citizen, was arrested on suspicion of trafficking. Police said he admitted to making eight similar trips.
The eight migrant stowaways were arrested and all have reportedly applied for asylum.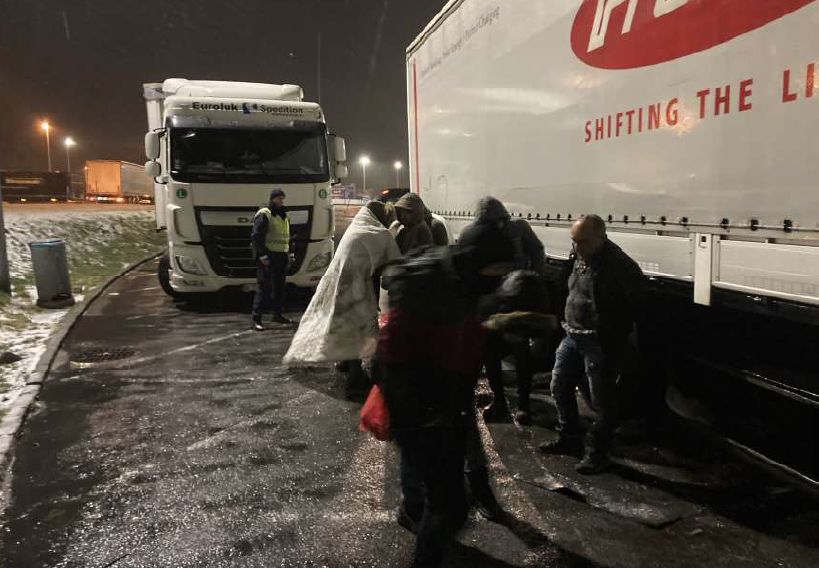 Transported in a horror box
In a statement, the police in the country's northeast said the box had been especially modified for transporting people. The migrants said that the driver himself had put them into what they described as a 'horror box'.
With temperatures of around 0 degrees celsius, the migrants had severe hypothermia and some were unconscious as a result of the exhaust fumes, according to police. 
Authorities believe the smugglers charged around €15,000 per person for the journey.
Also read: Discovery of migrants leads to highway shutdown in Germany during police operation