After fights broke out in a migrant reception camp on Cyprus on Tuesday and Wednesday, the country's Interior Minister said that repatriation would be key to easing overcrowding.
Nicos Nouris, the Republic of Cyprus' Interior Minister, has said once again that his government will seek to repatriate any migrant whose asylum application is rejected. Minister Nouris said that would be the key to easing overcrowding and reducing violence in the country's reception centers.
On Tuesday and Wednesday, February 8 and 9, a series of fights broke out in the Pournara reception camp not far from the Cypriot capital Nicosia. Cypriot riot police were called in to restore order. Nouris also alleges that one youth threatened a police officer with a knife, reports the news agency Associated Press (AP).
'Wanted for attempted murder'
One 15-year-old migrant from Somalia is suspected of having knifed a 17-year-old boy after a fight broke out during a basketball game. According to local English language newspaper the Cyprus Mail, police have issued a photo and a warrant for the arrest of the suspected perpetrator asking for citizens to provide information as he "allegedly fled the scene after the assault." He is wanted for attempted murder.
The injured teenager is said to be in hospital in a "critical condition" and is thought to need surgery. The police are investigating reports of two mass fights in the Pournara camp on Tuesday night and Wednesday morning.
According to the Cyprus Mail, more than 30 people were injured on Wednesday, and the majority had to be taken to hospital. Some employees at the camp were asked to leave for their own safety, eyewitnesses told the Cyprus Mail.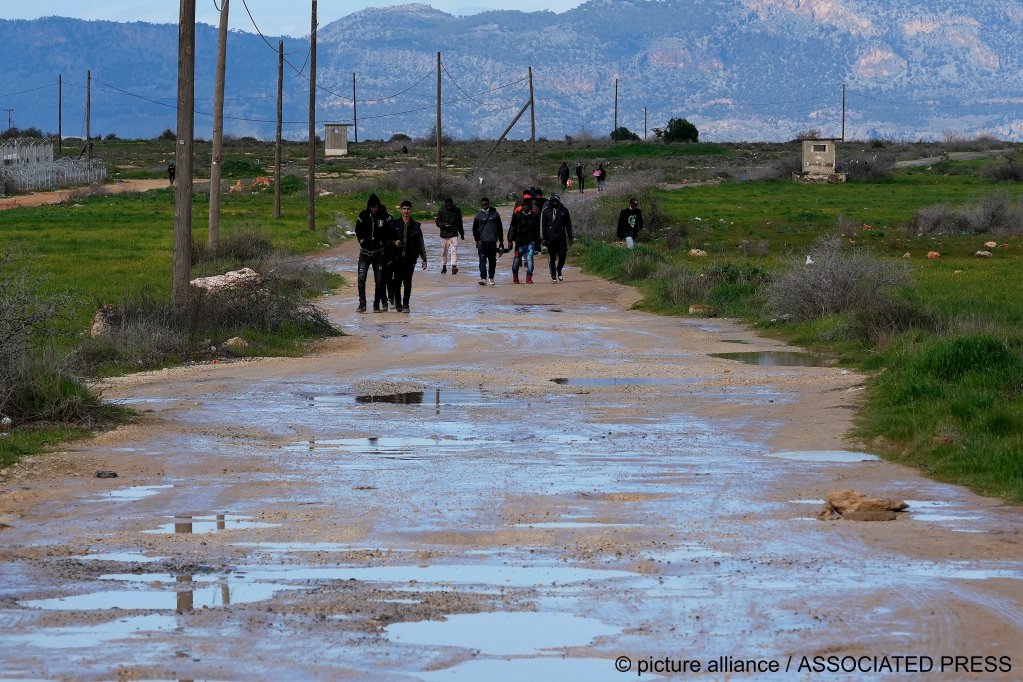 Fights broke out between rival groups
The fights appear to have started during the basketball game but then escalated "amid accusations of theft," reports Cyprus Mail. The majority of those in the center and involved in the fight are reported to be from Nigeria and Congo.
Nouris said this kind of behavior "cannot be accepted. Cyprus welcomes those who arrive and provides what it can." His solution, reports AP, is to step up repatriations for all those who have had their asylum claims rejected.
Reportedly the Pournara camp houses about 2,500 people, although its capacity is just 800. Migrants rights groups and those staying in the camp frequently complain about conditions there, with some saying they are "dangerous" and "substandard."
Conditions in the camp 'appalling'
In fact, in December, members of the Cypriot Parliament's Human Rights Committee are reported to have visited Pournara and, according to Cyprus Mail were "appalled by what they saw." They called the camp a "ticking time bomb," reported the Cyprus Mail.
The Interior Ministry stated that they have "always been open about the problems in the camp." During that month, hundreds were transferred out of the overcrowded camp due to a coronavirus outbreak.
On January 21, Nouris, speaking at the EU's Conference on Border Management in Lithuania, said that "over the past five years, Cyprus has consistently been the Member State with the highest number of first-time applications for international protection in relation to its population size." According to the Cyprus Mail, migrants now account for 4.6% of the total Cypriot population.
Nouris added that in 2021, 13,235 people had filed for asylum in Cyprus and that 85% of all applicants were arriving directly from the Turkish controlled northern part of the island. The Cypriot government said that a lack of a clear EU migration policy is impeding their efforts to deport migrants.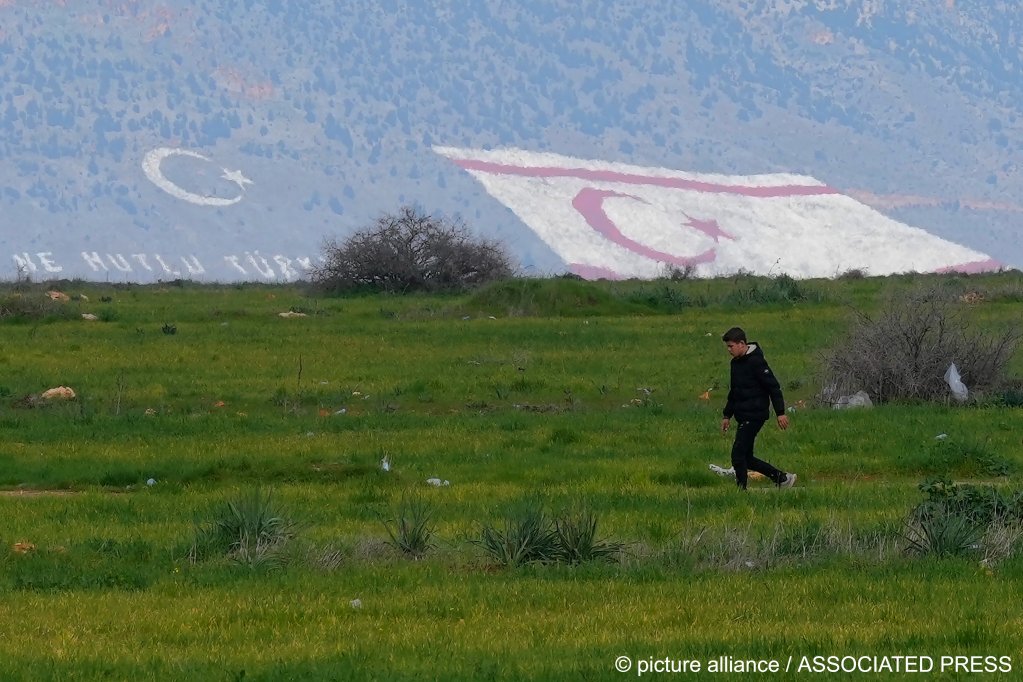 High asylum rejection rate
The rejection rate for asylum applications in the Republic is extremely high. According to AP, Cyprus examined 16,000 claims in 2021, 13,000 of which were rejected. In fact, in November 2021, Cyprus requested the suspension of asylum applications.
Nouris said at the conference that he hoped to "reduce migration flows, speed up asylum procedures and increase returns." He said this was vital and that Cyprus wanted it discussed at the EU level during the current French presidency of the Council of the EU, which runs until the end of June.
Many migrants hoping to get to the EU via Cyprus fly directly into airports in mainland Turkey and then make the connection to northern Cyprus. They are told by those who arrange their trips that they can easily cross the dividing 'Green Line' between the two administrations, and they will be in the EU.
However, Cyprus is surrounded by sea and is not a member of the Schengen area, which means that passports are controlled on entering and leaving, even to and from other EU countries. It is also a long way to the next European country, leaving thousands stuck, sometimes for years, as they wait for their asylum claims to be heard.
EU intervention
Top EU officials, including the European Commissioner Margaritis Schinas, are expected to visit Cyprus in the next few weeks, reports AP.
In December, the Cyprus Mail reported that Cyprus managed to fly 258 Vietnamese nationals back home after they had been found to be staying illegally in Cyprus. The Interior Ministry told the Cyprus Mail that these repatriations were all voluntary.
A government statement read: "Through bilateral agreements with third countries and strengthening the cooperation of the Republic of Cyprus with international and European organizations such as Frontex [the European Border and Coastguard Agency], we are trying to maximize returns."
The Ministry added that it was "already planning new voluntary return flights in the near future."
On February 1, AP also reported that the European Union and Frontex were busy helping "streamline procedures to return migrants" from Cyprus. The EU has promised "additional funds" to improve and strengthen reception facilities on Cyprus.