Last year saw another sharp rise in the number of people arriving 'irregularly' in Germany, even though they had already received refugee protection in Greece. Tens of thousands of claims for asylum in Germany remain on hold while authorities try to tackle the problem.
Despite coronavirus restrictions leading to tighter border controls and a drop in irregular arrivals, Germany continues to receive more asylum seekers than any other European country. These are not only from people arriving from conflict areas or seeking safety directly from countries outside the EU – the past few years have seen a rise in so-called secondary migration from other European member states. 
Increasingly, migrants are being apprehended at German airports having travelled from Greece, German police say. Last year, authorities registered a total of 9,581 irregular arrivals at German airports, according to the media organization Funke Mediengruppe. That number is around 12 times as high as the figure for 2020, and more than ten times as many as in 2019, before the coronavirus pandemic.
Citing figures from the German Joint Analysis and Strategy Center on Illegal Migration (Gasim), Funke Mediengruppe reports that more than 80% of those arriving in Germany from Greece are Afghan nationals.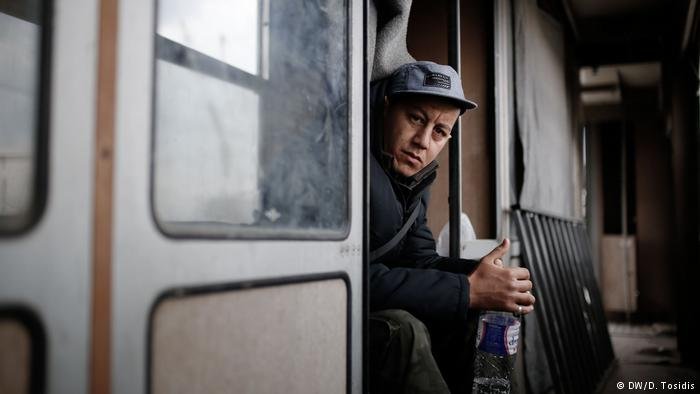 More than 40,000 applications on hold
In 2021, secondary migration from Greece was considered to have taken on a 'new dimension', according to Gasim. This is a reference to the fact that in most cases, those arriving in Germany have already received international protection status in Greece, and are making a second asylum claim in Germany.
Under European law they are allowed to travel within Europe but are not permitted to stay in Germany or any other EU country for more than 90 days before going back to Greece. Submitting another asylum request is also not generally permitted.
Germany's migration and asylum office, BAMF, is reported to have put on hold more than 40,000 applications from people who have already been granted protection in Greece, according to Funke Mediengruppe.
Also read: Germany puts 'freeze' on refugees with protection in Greece
European governments, including Germany, are intent on preventing secondary movement and eliminating what the Council of the EU calls 'pull factors'. But the goal of a common asylum system has not been achieved – conditions and treatment of asylum seekers remain unequal and there are significant differences in recognition rates of asylum seekers across the bloc.
In Greece, asylum seekers who are granted protection lose their right to receive assistance from the state and many are left homeless and without support. German courts have ruled in a few instances that migrants could not be sent back to Greece because they would suffer 'inhumane and degrading treatment.' Others have been returned on the basis that they faced no risk of destitution and had no right to remain lawfully in Germany.