The European Union and its border agency Frontex are using increasing amounts of technology to monitor migration at external and internal borders across Europe. Experts say that tracking technology is often being deployed to evade legal responsibilities.
In February, the French government announced it would be installing additional cameras along the Channel coast to help monitor migrants hoping to cross the stretch of water towards the UK. The cameras are paid for by the British government.
In December 2021, the Italian navy delivered a fresh consignment of containers with monitoring equipment to Libya to monitor migration across the Mediterranean. That's according to research published by the investigative magazine Altreconomia (February issue).
"Camera traps" like speed-monitoring devices for cars and people have also been placed on or near the border between Italy and Slovenia along the so-called Balkan route, reported the magazine.
Digital technology and monitoring equipment are increasingly being used in and around Europe to track migrant flows. The question is what the data is being used for. Frontex, the EU's border agency, told InfoMigrants that they collect "information to establish and maintain common situational awareness regarding patterns and trends in irregular migration and cross-border criminal activities impacting EU external borders."
Frontex added that the technology and monitoring systems used at each border is the responsibility of member states and varies "depending on their operational needs and type of border. While some of them are using cameras alongn the land borders, others perform aerial surveilance at sea."
Eyes in the sky
Frontex confirmed that it uses "a set of services falling under EUROSUR, the information-exchange framework designed to improve the management of Europe's external borders." It said that most of this monitoring is performed "by ariel surveillance, in particular manned and unmanned aircraft, by provisions of satellite imagery and collection of vessel positioning via positioning systems."
This, said Frontex, enhances information exchange and leads to "increased situational awareness, enabling support in planning and conduct of border control operations."
And it is not just Frontex, the London-based charity Privacy International in July 2021 published its findings about how an increasing number of companies are "deploying satellites capable of tracking" and selling their data to border agencies. The group concluded that while "such surveillance can save lives, it may also facilitate 'pull-backs' or be used to prosecute asylum seekers."
Also read: France goes hi-tech to fight Channel crossings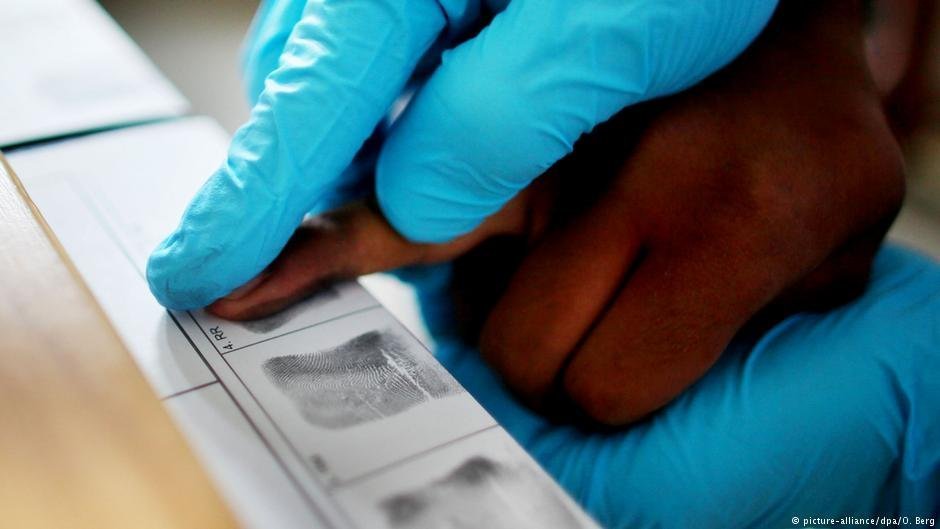 Evading responsibility?
Experts interviewed by Altreconomia believe that tracking technology is often being deployed to evade legal responsibilities the EU may have in providing access to asylum under international law.
For instance, Italian companies in particular have been supplying hardware and know-how which directly or indirectly help the Libyan coast guard return tens of thousands of migrants to Libya. Essentially, these migrants are located and returned before they ever make it into Italian or Maltese waters.
In 2021, over 32,000 migrants were sent back to Libya in this way, writes Altreconomia's Duccio Facchini. A total of 1,500 of those were minors. The numbers almost tripled compared to figures from 2020. Some of that increase might be due to the increased sophistication of the monitoring technology.
Frontex responds
InfoMigrants asked the EU's Border Monitoring Agency Frontex about this and they responded in writing that "Frontex has never engaged in any direct cooperation with the Libyan authorities and does not cooperate with the Libyan Coast Guard."
Frontex clarified that "in any potential search and rescue, the priority for Frontex is to save lives." However, more specifically, they said that in the central Mediterranean region, "any time a Frontex plane spots a boat in distress, it immediately alerts the relevant Maritime Rescue Coordination Centers in the region. Italy and Malta, as well as Libya and Tunisia if the boat is in their search and rescue region. All four are internationall recognized MRCCs."
Frontex underlines that it does not coordinate search and rescue organizations, but in order to save lives, they "try to deliver information about whereabouts of boats in distress in any way possible to the people involved in the rescue operation." This says the agency includes "emails, phone calls, messages and in extreme cases mayday and radio calls in the blind."
Information that human rights groups would argue, if given to the Libyan MRCC could, and often does, result in migrants being sent back to Libya, a place which many organizations, including the UN has declared should not be regarded as a place of safety.
Also read: 'Digital gang-masters' --new threat for migrant farmhands
Mobile monitoring units
Italian companies have reportedly been busy developing "containers" bristling with the latest surveillance and tracking technology, and linked to satellites which are operated from a center in Libya. One of these mobile tracking containers, writes Facchini, was consigned to operate as a new mobile Libyan Center for Coordination of Search and Rescue (MRCC). It can be moved around on the back of a truck.
According to plans for the tender, which Altreconomia prints, the Search and Rescue station is equipped with a meeting room and at least four monitoring positions, including a radar operator, as well as a toilet. The radar, which connects to mobile monitoring stations like this, is already installed at the military base Abu Sitta, in the Libyan capital Tripoli. The radar too was built by an Italian company GEM, notes Altreconomia. That company -- through a series of takeovers and direct tenders and commissions -- can be linked back to the highest ministries of state.
Italian companies have also been building three new speed boats for the Libyan coast guard, which should be delivered soon, and modernizing another one, which is already in use in Libya.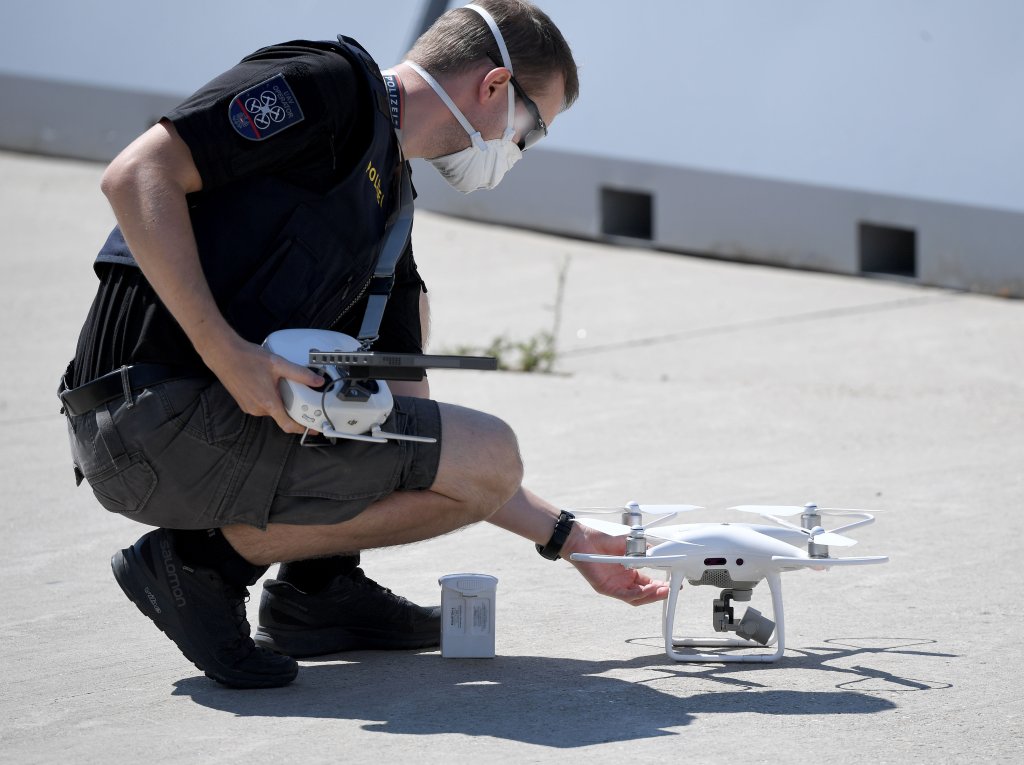 Frontex along the Balkan route
According to Altreconomia journalist Luca Rondi, the EU's border agency Frontex is also trying out new surveillance systems along the so-called Balkan route. Over 60,000 "irregular border crossings" were recorded on that route in 2021.
Frontex reportedly invests in biometric data, including 3D fingerprints, as well as iris and facial recognition technology. Data of this kind is already being entered into the EU's biometric database system for asylum seekers, Eurodac.
Frontex says that it provides a "supportive role" to border management for individual EU member states. It has an acquisition policy including buying "patrol cars, surveillance light and heavy equipment, fingerprinting machines etc. to compliment Member States' needs and make them available on request."
In May 2021, the agency issued a press release confirming that it had been trying out a digital border system at the Bulgaria - Turkey border and at Spain's border with the UK in Gibraltar. This EES system "will register travelers from non-EU countries – both short-stay visa holders and visa exempt travellers, each time they cross an EU external border. It will register the traveler's name, travel document, biometric data (fingerprints and facial image) and the date and place of entry or exit, in full respect of fundamental rights and data protection."
Now, through Frontex and EU funding, aspiring EU members like Bosnia Herzegovina, Serbia, Albania, North Macedonia and Montenegro are working on systems compatible with Eurodac, so they too can feed data into the mother system, which is, to date, only available to EU member states.
'Total surveillance of people'
Caterina Rodelli, a researcher at the NGO Access Now which campaigns on human rights in the digital sphere, tells Rondi that the "EU is working on a structure that will stand the test of time. Today, those kept under surveillence are migrants, but tomorrow it could be climate activists, members of the LGBTQI+ community or journalists."
Rodelli calls this a "digitalized Fortress Europe." She thinks that the EU might be aiming for "total surveillance of people within and outside its borders," a little bit like what is already happening in countries like China.
In fact, in April 2021, Frontex provided an update on its decision to hand a tender to a German technology company Steinbeis 2i to research how to "maximise future benefits of biometrics technology in border management while minimising its risks and ensuring full compliance with the existing legal, ethical and technological constraints."
The study returned its results in October 2021, identifying 20 available technologies that could be useful, according to Altreconomia.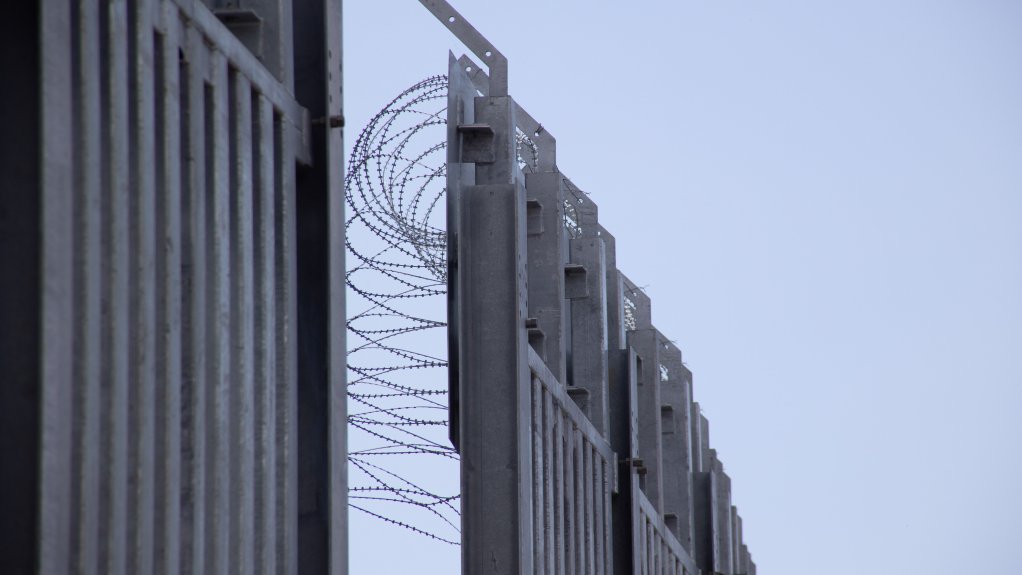 Italian-Slovenian border
Much of this technology is not just being talked about, but is already in place. In 2019, Frontex delivered equipment to record biometric data to Bosnia and Herzegovina. This registration work is one of the agency's aims across the Balkans for the coming year.
Caterina Bove, a lawyer with the Italian Association for Juridical Studies on Immigration ASGI, has been monitoring what is going on at the Italo-Slovenian border. In an online debate in February 2022, she outlined how a series of "camera traps," a bit like speed cameras which recognize both cars and people, have been installed along the border.
She and other lawyers have already fought the cases of some of the thousand or so migrants who have been subject to pushbacks at this border. As well as cameras, Italian police act as support and back up to Slovenian officers when operating on Slovenian territory, Bove explains.
Italian police officers, Bove says, don't have actual executive powers when operating in Slovenia, but because of this, their actions there are not so easily interrogated by the Italian legal system, because they are operating outside their own country.
Lack of transparency
In the same debate, Gianfranco Schiavone, another member of ASGI, responsible for asylum at the association, says that whenever they have asked the Italian authorities questions about these various cases, they have invariably been met with a "total mist" obscuring any attempt at transparency.
According to research carried out by Privacy International, companies are already supplying Frontex and other border agencies, including the UK Border Force with satellites capable of tracking signals from satellite phones and other emitters.
Many smugglers give migrants a satellite phone so they can call when their boat won't take them any further. But the signals they emit could also be used to track migrants before they reach the EU think migrant rights experts.
Privacy International said that in 2019, Frontex finalized a contract "worth over €1.5 million for a satellite radio frequency emitter detection for maritime situational awareness." This was aimed at "detecting emissions coming from maritime radars, AIS transponders, satellite phones and potentially other sources by spaceborne assets and to geo-locate them."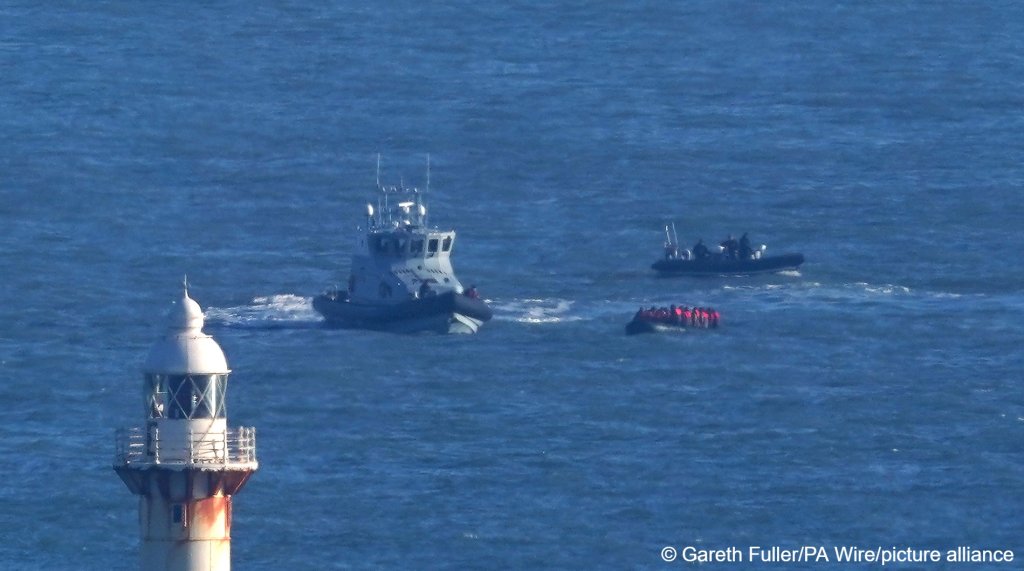 Weapons and tracking technologies
The contract was awarded to US Company HawkEye360. According to Privacy International HawkEye360's Board and Investors comprise some of the world's largest arms companies. Their advisors are often high-level members of the US military and intelligence establishment. Some of the Italian companies involved in Altreconomia's investigation also have links to the arms industry.
A UK company Horizon Technologies, which Privacy International says is part-funded by the UK government was due to launch a satellite in late 2021. This too, was designed to track and locate GSM Mobile phone signals "at a range in excess of 35 kilometers."
Also read: British government drafts in the military to limit crossings
Horizon's own marketing literature claims that as well as locating the signal of a phone, they can "identify the user of the satellite phone by collecting call metadata and in some cases even intercept the content of conversations."
In the summer, the UK Home Office (Interior Ministry) told iNews that "when fully operational this [technology] will supplement our existing technology, and should allow Border Force and other agencies to have additional data to enhance their operations."
Human rights violations?
Privacy International fears that by locating these signals, the surveillance might not only save lives but might facilitate the return of migrants, thus reducing the number of actual migrant arrivals at EU borders. This, wrote privacy international will ensure "that EU countries, like Italy, appear to act in accordance with their international law obligations."
The Council of Europe's Commissioner for Human Rights, Dunja Mijatovic declared in her 2021 report that information from "airplanes, drones, and satellites, is being shared with authorities, including those in Libya." She said that this information seemed to be particularly "conducive towards further interceptions and returns by the Libyan Coast Guard to unsafe ports, contrary to international maritime and human rights law."
German MEP Özlem Demirel for the Green Party, told the Guardian newspaper in December that she was against the use of drones, saying it was turning migration into a security issue. "The EU is always talking about values like human rights, [speaking out] against violations, but week-by-week we see more people dying and we have to question if the EU is breaking its values."