A German court handed jail terms to a Polish couple accused of smuggling a group of 16 Kurdish migrants from Belarus, across Poland to Germany.
The two suspects in the case were brought to the court room wearing leg irons.
The judge, Gerald Fleckenstein, told the couple as they were sentenced: "You have made yourselves guilty of inhumane and degrading treatment of people."
In the town of Pasewalk, in the German state of Mecklenburg West Pomerania, not far from the Polish border, the 39-year-old Polish man received a sentence of three years and was found to lack a driving license. The woman, who is 38, was sentenced to two years and four months in prison for her part in the smuggling trip.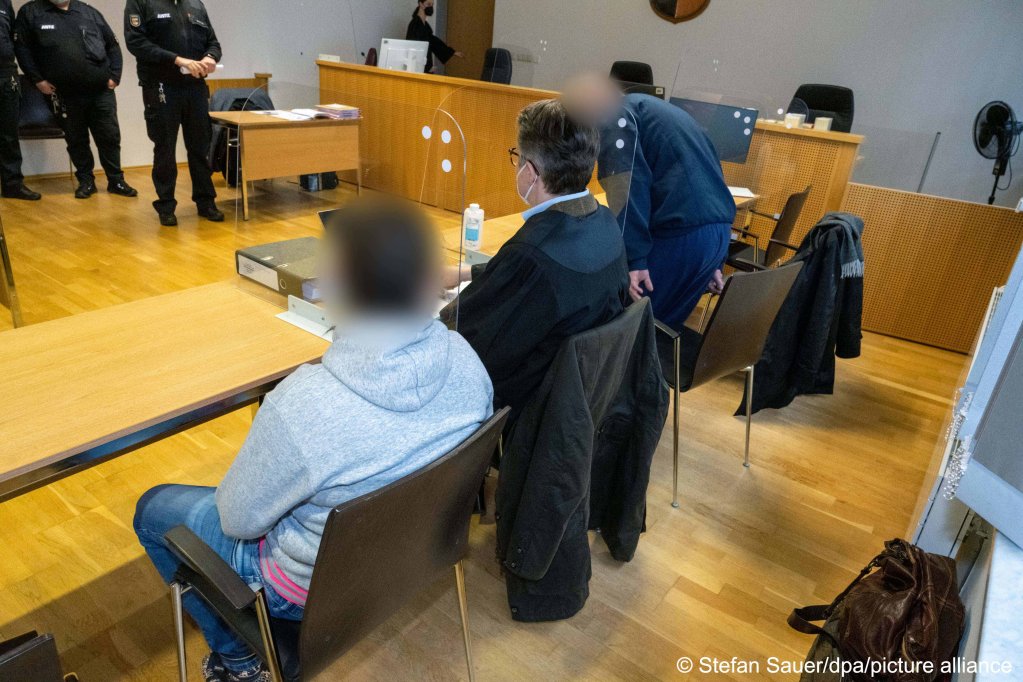 'Inhumane conditions'
They both admitted to transporting the group of 16 Iraqi Kurds – 12 adults and four children – from the Polish city of Bialystok, on the Belarus border with Poland, to Germany. Police picked up the group in Germany and uncovered the "inhumane" conditions in which they had been crammed in the back of the van.
Also read: Migrants smuggled from Romania in 'horror box'
According to reports by the German news agency dpa, the two were due to receive around €755 for the job. The migrants are thought to have paid around €100,000 to traffickers for their entire journey, via flights to Belarus, and then over land to Germany.
Dpa reported that the pair had debts they needed to pay off when they loaded the migrants into their van on August 18, 2021. The newspaper Süddeutsche Zeitung said the pair, who ran a greengrocer shop in the Polish capital, Warsaw, owed at least €5,000 to creditors, and had heard about the smuggling job through an "acquaintance."
'Exhausted and scared'
When the migrants arrived in Germany, reports Süddeutsche Zeitung, local residents saw the group looking "exhausted and scared." Residents called the police and the migrants were taken to a reception center, while the two suspects were arrested and detained. The migrants have now applied for asylum in Germany.
Also read: German police crack down on suspected smugglers
The trafficking gang behind the group's journey has not been caught, according to the Süddeutsche Zeitung, but one of the gang's leaders is reportedly living in the Philippines.
The couple's lawyers requested suspended sentences for their clients, because they had been in pre-trial detention since August, but the judge refused to grant their request.
The minivan which transported the group was just 5.4 cubic meters in volume, according to dpa. The prosecuting lawyer, Frank Schlößner, pointed out that amounted to 0.35 cubic meters per person. Because the journey was conducted in high summer, the temperature inside the van was also high and the migrants were only allowed two short breaks during the journey. According to the judge "they could have suffocated."
With dpa