After they arrive in France, most asylum seekers are accompanied by interpreters. These women and men, who are essential to the asylum process, have often experienced exile themselves. Many feel that they are poorly trained and are not properly recognized.
"You claim to be an unaccompanied minor, but you are wearing a wedding ring. It is a bit surprising," says the children's judge, looking stern.
"It was a gift from my grandmother," Fidèle replies, slumped in his chair, before taking out his cell phone from his pocket. The interpreter sitting beside him is visibly uncomfortable that the interview seems to be going so badly
"Stop!" a voice suddenly shouts out in the room. It is that of Emmanuel Mendy, a drama teacher. He turns to the audience, who have been closely watching the scene that has just been performed. "What do you think?" asks Mendy. The magistrate, the minor, and the interpreter are all students of a new university diploma "Dialogues". They are imagining this scene at the children's court as part of a theater workshop in the small library of the Vinatier Hospital in Bron, near Lyon.
Defining the role of a professional interpreter
"It's not realistic," says one of the other students, reacting to the fictitious interview.
Most of the 25 students in this university program, which launched in October 2021, are already interpreters or are training to become one. And 75 to 80% of them are former asylum seekers.
In their daily lives, they are used to assisting non-French-speaking foreigners at the judge's office, at Ofpra (French Office for the Protection of Refugees and Stateless Persons), at the CNDA (National Court of Asylum), at the doctor's office, or other places.
"The idea behind this Dialogues diploma is to train them better and so they can understand what exactly the role of an interpreter is," explains the course's educational director Ada-Luz Duque to InfoMigrants, from her office located at the Vinatier Hospital.
"The goal of the training is to properly recognize this profession," highlights Duque. "We are often mistaken for Google translate," says another interpreter.
Read more: Asylum requests: a good interpreter can make all the difference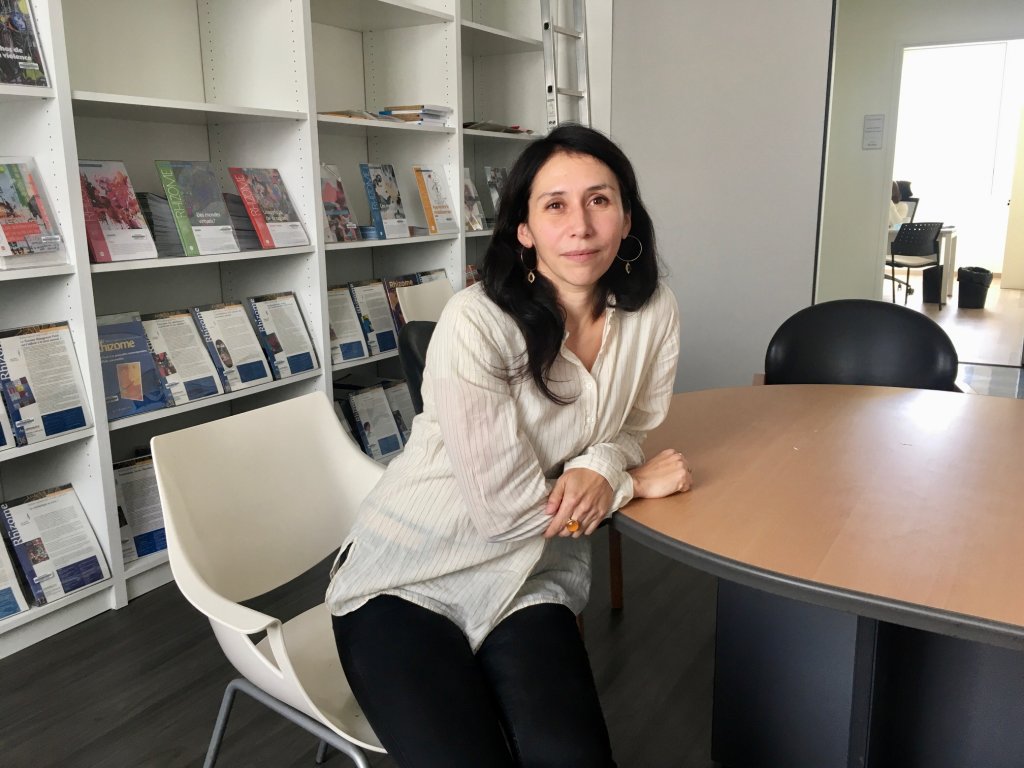 'The most difficult thing is to deal with the emotions'
For these interpreters, who have often experienced exile themselves, they must also learn to deal with painful stories that may resonate with their own histories. "The hardest part is dealing with the emotions they produce. People's stories can remind us of what we've been through, or what our loved ones have been through," explains Jesus Harushingingo, one of the Dialogues students, who is also a Kirundi and Swahili interpreter in France.
This 37-year-old Burundian, a refugee in France since 2017, experienced the civil war in his country in the 1990s. Harushingingo worked independently at first and then for ISM Interprétariat, one of the main interpreters agencies for administrations but also for hospitals, associations or social institutions.
"There was no magic solution" for him to learn how to better manage listening to traumatic stories. "With time, we manage to live with it all a bit better," says Harushingingo. "We are supported, there are psychologists dedicated to this. And we meet other interpreters who face the same challenges, so we feel less isolated."
In particular, ISM organizes discussion groups supervised by a psychologist and provides a telephone hotline for interpreters.
Read more: Frontex interpreter illegally deported to Turkey
'Mirroring game'
Managing emotions is also at the heart of the "Hospitality, Mediations, Migrations" diploma, created in 2019 at Inalco, in Paris. "Interpreters should, in principle, be capable of distancing themselves in relation to what they are translating, but it is obviously a complicated exercise," acknowledges Marie-Caroline Saglio-Yatzimirsky, who directs the Parisian course.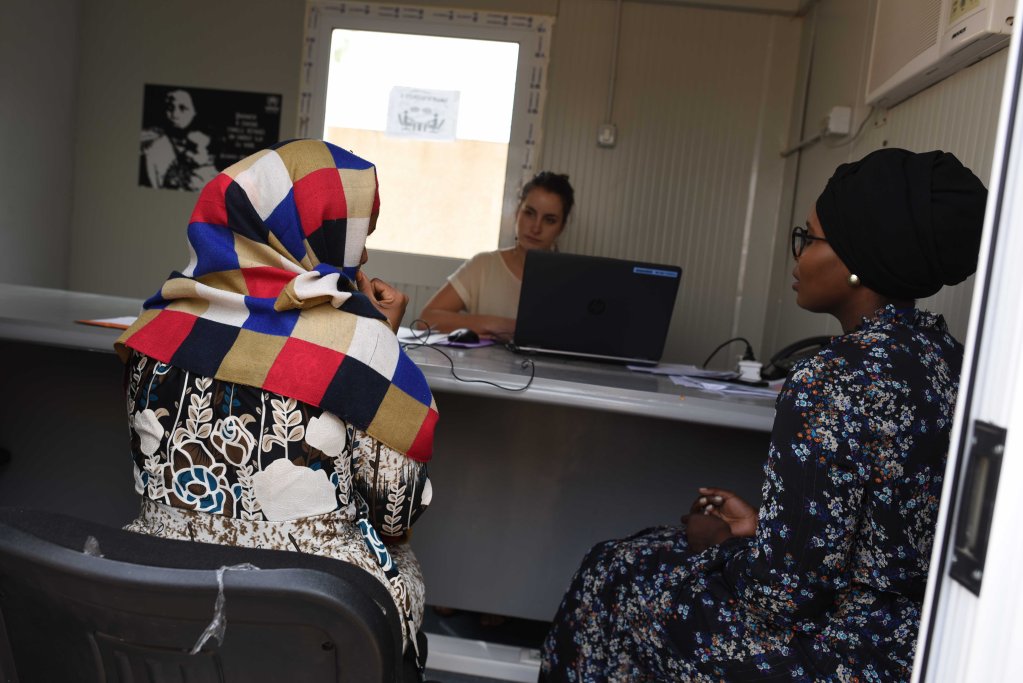 For Saglio-Yatzimirsky, who is also in charge of psycho-trauma consultations at the Avicenne hospital in Bobigny (Paris region), there is no doubt that the interpreters' traumatic background also helps them to be more effective in their work, thanks to the "extraordinary mediation capacity" that this offers them.
Salah Sidig supports this assertion. The 28-year-old Sudanese enrolled in the Dialogues diploma after working as an interpreter, in Arabic and Zaghawa, for NGOs in Sudan, in a camp for displaced persons. "I think I will understand a Sudanese asylum seeker better because I am a refugee myself," he says.
Read more: What happens during an Ofpra interview in France?
'Knowing how to say 'I can't''
For both Duque and Saglio-Yatzimirsky, the courses must also enable future interpreters to recognize the limits of their intervention. "Knowing how to say, 'I can't' is critical," says Duque. "Considering the pressure of this work and being in a stressful situation in front of an authority, people often say 'I saw something was wrong but I didn't know how to react'," Duque explains.
"I would much rather have an interpreter say to me in a consultation: 'This situation, I can't translate it'. It's better than an interpreter who forces himself to translate," agrees Saglio-Yatzimirsky.
Harushingingo recounts how he once found himself at Ofpra with a man who had been his neighbor in Burundi. When he arrived and saw me, he was very happy, but I asked the protection officer to replace me," he recalls. "I explained to him that it was better for him to have a stranger because, for example, if his mother or sister had been sexually assaulted, or something else, he might censor himself because he knows me. These can be critical pieces of information for his case, so he needs to be able to say everything."
Bad experiences
A lack of transparency on the part of the interpreter can indeed lead to drama. Many of the students in the Dialogues diploma have had very bad experiences during their asylum procedures. They have therefore chosen to become interpreters to make sure that others do not have to go through the same experience.
Roula Yaziji had a bad experience with interpreting during her asylum application. An English and Arabic interpreter herself in Damascus, this Syrian woman, who arrived in France in 2014 with her daughter, understood a little French.
"My interpreter was Lebanese and when the Ofpra officer asked me why I had left Syria, [...] I explained that my daughter was threatened as a Christian and a member of a very well-known family," she explains. But when the interpreter translated her words, Yaziji sensed that something was wrong. "She said that my daughter had misbehaved in Syria and hurt our family's reputation."
Realizing the mistake, Yaziji asked the protection officer to make the interpreter to leave the interview. "I explaioned that I spoke French badly but that I understood enough and wanted to be able to tell my story in English. The interview lasted more than three hours and the officer asked me questions about every detail of my life."
Yaziji was granted asylum in France and made a decision that day. "I told myself that I was going to train here to do this job so that other people wouldn't have to experience what I went through."