Authorities in Germany and the Netherlands have raided accommodation centers where migrant workers are being kept in squalid conditions by unscrupulous employers. Police also confirmed that some are being smuggled in illegally from Eastern Europe.
Raids in the western German state of North Rhine-Westphalia at the weekend uncovered numerous cases of abuse of foreign workers, mainly in the meat-processing industry.
On Saturday and Sunday, (February 12 and 13) federal police and state authorities raided six accommodation centers in the district of Kleve, on the German-Dutch border, where the workers – most from Romania and Bulgaria – live in cramped, rundown conditions. They reported "significant fire safety deficiencies, mold, pest infestation, a lack of electricity and building faults, among other things," according to the news agency AFP. Authorities also confirmed that workers in the accommodation centers had been trafficked for the purposes of labor exploitation.
"The people who live here are the last link in the chain. Because of the language barriers they often no longer have their passports," said Sven Kaiser, the mayor of Geldern. "They are in situations they can't escape," Monday's Rheinische Post newspaper quoted Kaiser as saying.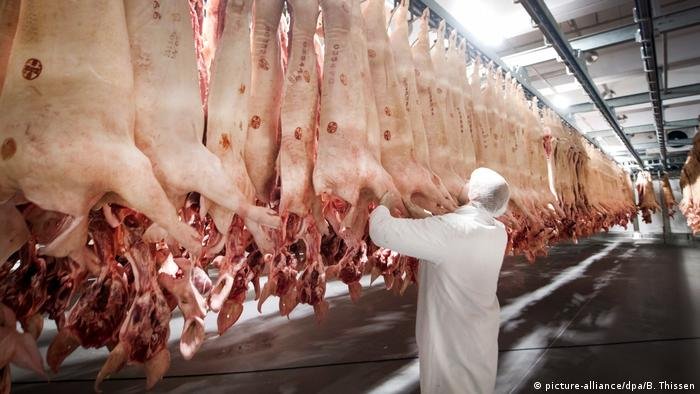 Many of the migrant workers who live in group accommodation on the German side of the border actually work on the Dutch side. The German Construction Ministry says that the meat workers in particular are employed under "undignified working conditions" in the Netherlands.
Following the raids at the weekend, Karien van Gennip, the Netherlands' Labor Minister, said migrant workers have "the right to adequate housing and decent working conditions just like everyone else."
The inspections have "turned the spotlight on precarious working and housing conditions and uncovered illegal structures," said the NRW Construction Minister, Ina Scharrenbach.
"A blow has been struck against the inhumane accommodation of workers," she said.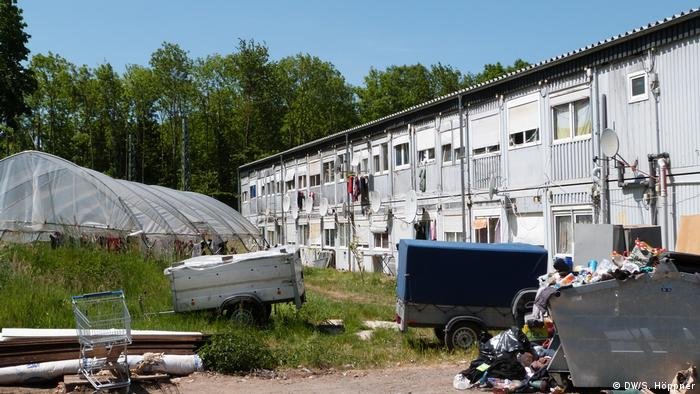 Exploitation exposed in Germany
Poor working conditions in Germany's large and profitable meat industry were the focus of attention in 2020, when there were major outbreaks of COVID-19 in meat-packing factories in the states of Lower Saxony, Saxony and North Rhine-Westphalia. Investigations were carried out into subcontractors suspected of illegal smuggling of migrant workers into Germany, where they were made to work up to 16-hour days and were not paid overtime.
In 2020, trade unions estimated that up to 80% of workers in Germany's meat industry were migrants. 
Also read: Germany: Former abattoir worker heard colleagues crying at night
With AFP