Dozens of migrants, mostly from sub-Saharan African countries and Sudan, have staged protests in the southern Tunisian city of Zarzis. They said they had been marginalized and demanded to be evacuated.
The protests took place outside the offices of the UN refugee agency, UNHCR, in the southern Tunisian city of Zarzis, on Monday (February 14). The demonstrators were mostly men from sub-Saharan African countries and Sudan, as well as a few women and some children, reported the news agency Agence France Presse (AFP).
The protesters claimed they had been marginalized in Tunisia and they asked the international community for "evacuation," according to many of their handwritten placards. One man from Sudan told AFP: "We have refugee status but this organization [UNHCR] does not care about us." He said the conditions in which they were living were "inhumane."
'We do not want to stay in Tunisia'
Many of the demonstrators chanted: "We do not want to stay in Tunisia!," wrote AFP. Others claimed they were in danger and said that violence was being perpetrated against them.
Tunisia is struggling economically and politically. Many of its own citizens are also jobless and form a large part of those crossing the Mediterranean on boats with the hope of making it to Italy.
Many Tunisian nationals who do arrive in Italy are held in quarantine for some time and then quickly repatriated, under bilateral accords between Rome and Tunis which provide that Tunisia will accept its nationals back in return for economic and social help from Italy.
Earlier in February, the organization Human Rights Watch issued a report on Tunisia claiming that there was little or no judicial oversight in the country. HRW said the Tunisian authorities were secretly detaining people under the pretext of a state of emergency.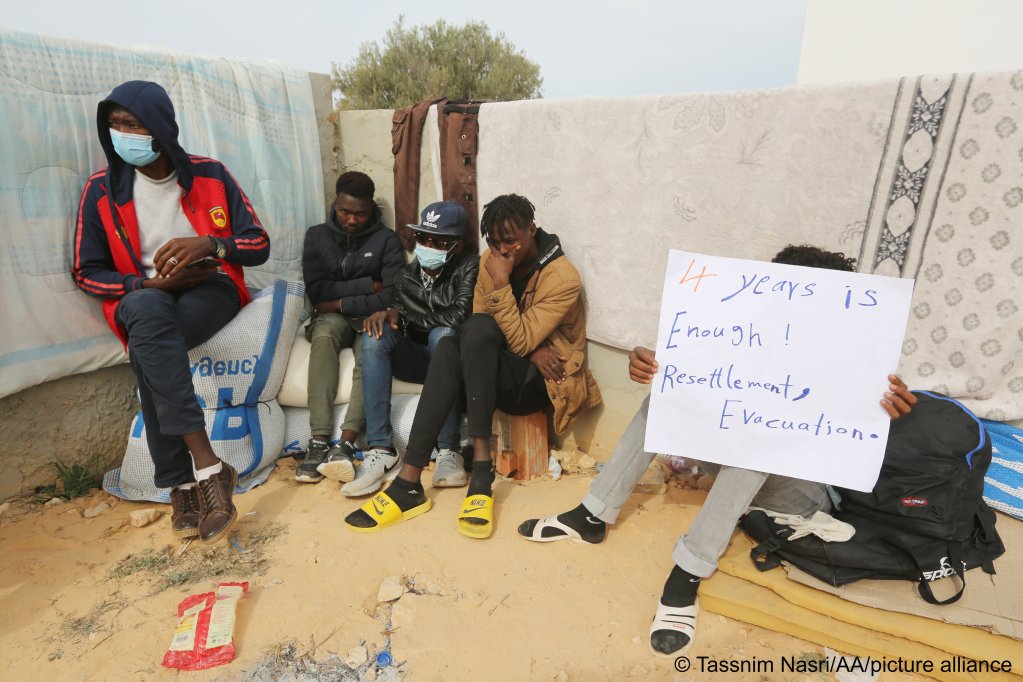 State of emergency measures
HRW claimed that recently there had been a "dangerous escalation in the imposition of exceptional measures under the state of emergency." The situation had got worse since President Kais Saied granted himself extraordinary powers on July 25, 2021, they said.
Two Tunisian NGOs have also spoken out about what they call "arbitrary arrests" of sub-Saharan African students in the country. More than 300 have complained of being arrested, and in some cases beaten and detained for several hours. They blame their arrests on xenophobia.
According to the Vatican's Migrants and Refugees website, the number of sub-Saharan migrants in Tunisia has been increasing since the beginning of the millennium. As the situation has become more unstable in Libya, many migrants and refugees have altered their routes, hoping to make it to Italy or Malta via ports like Zarzis.
Since 2011, when the Ben Ali regime collapsed, Tunisia has become a host country for migrants and refugees too, notes the Vatican. Some are hoping to find work in Tunisia, and others see the country as a stopping point on the way to Europe.
Tunisia is a signatory to the fundamental refugee conventions and protocols, and its constitution in 2014 guaranteed the right to seek political asylum in the country, as well as adhering to the principle of non-refoulement. But, according to the Vatican, the country "has yet to adopt its draft national asylum and protection legislation."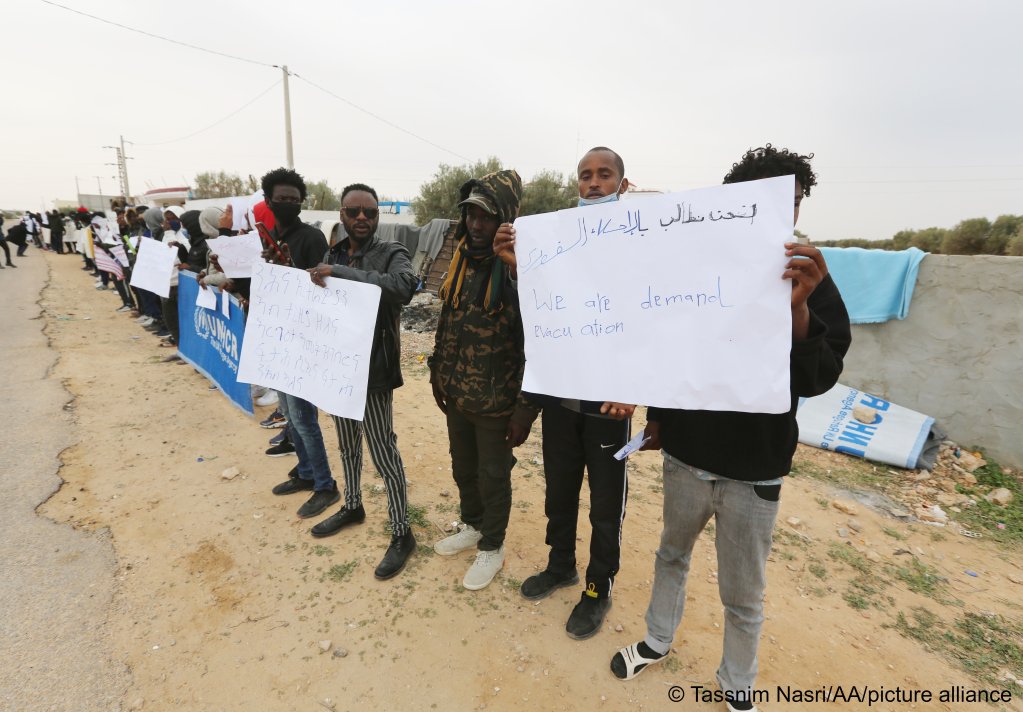 Many migrants subject to exploitation
Tunisia is simultaneously a "source, destination and transit country for men, women and children subjected to forced labor and sex trafficking," notes the Vatican's Tunisia page. It is relatively easy for most sub-Saharan migrants to enter Tunisia, but many have complained they are victims of scams.
Many migrants say they were promised jobs that did not materialize, and for women there is a particular danger of ending up as victims of trafficking and forced labor. The Vatican says that Tunisia "ultimately lacks rules to regulate the status of migrants, asylum seekers and refugees in its territory. Refugees and asylum seekers often face difficulties in Tunisia with regards to access to documentation, decent work and relations with the host community."
Although the UNHCR registers refugees, the Vatican writes that their documentation is "not formally recognized by Tunisia authorities, refugees risk being arrested and considered as irregular migrants."
Refugees in Tunisia
Refugees are also not able to access residency permits or long-term legal stays in the country. That means that many are then stuck, unable to leave, because as the Vatican points out, they are "unable to pay the penalties upon departure for each week of their illegal overstay in the country."
In December 2021, the UNHCR published an operational update report for Tunisia. It noted that there were 9,374 people registered as refugees and asylum seekers. 3,920 of those had been registered in 2021.
According to the UNHCR, 83% of migrants they asked "expressed an intention to seek asylum in Tunisia." In 2021, just 76 refugees departed Tunisia for resettlement in third countries.
Migrants rescued by the Tunisian authorities from the Mediterranean often turn to the UNHCR for assistance, including food, non-food items and counseling. Many of those receiving support in December came from Somalia, Eritrea and Sudan, noted UNHCR.
The International Monetary Fund (IMF) is holding virtual meetings with Tunisia from February 14 to 22. An IMF spokesperson said last week that Tunisia had requested a new fund supported program from the IMF in the latter half of 2021. An update on progress is expected at the conclusion of the 'virtual visit'.