The Council of Europe's Commissioner for Human Rights, Dunja Mijatovic, has called on Malta to review its cooperation with Libya, which she said is not a safe place to return migrants to.
The Commissioner for Human Rights of the Council of Europe (CoE) has warned that lives must never be put at risk as a result of arguments between countries about who is responsible for receiving migrants rescued in the Mediterranean.
In a press release on Tuesday (February 15), Commissioner Dunja Mijatovic said: "Disagreements with other member states about disembarkation responsibilities should never be allowed to put human rights -- including the right to life -- at risk or exempt the authorities from their non-refoulement obligations."
Non-refoulement, a core principle of international refugee law, prohibits states from returning refugees in any manner whatsoever to countries or territories in which their lives or freedom may be threatened.
In a report on her visit to Malta last October, Mijatovic also stressed that Libya is not a safe place to disembark migrants intercepted at sea. To that end, the commissioner urged Maltese authorities to review their cooperation with Libya's coast guard, which returns migrants to the country in order to prevent irregular migration to Europe.
"Such co-operation activities must be suspended until clear guarantees of their human rights compliance are in place," Mijatovic said. "Moreover, accountability must be ensured for any returns to Libya occurring as a result of action by the Maltese authorities."
According to a recent UN report, more than 12,000 migrants are currently being held in 27 prisons and detention facilities across Libya while being exposed to torture and abuse.
Over the past five years, Libya's coast guard intercepted over 80,000 migrants who were trying to cross the Mediterranean, according to aid organization Oxfam. UN migration agency IOM, meanwhile, recently reported that more than 32,000 migrants were returned to Libya last year -- almost three times as many as in 2020.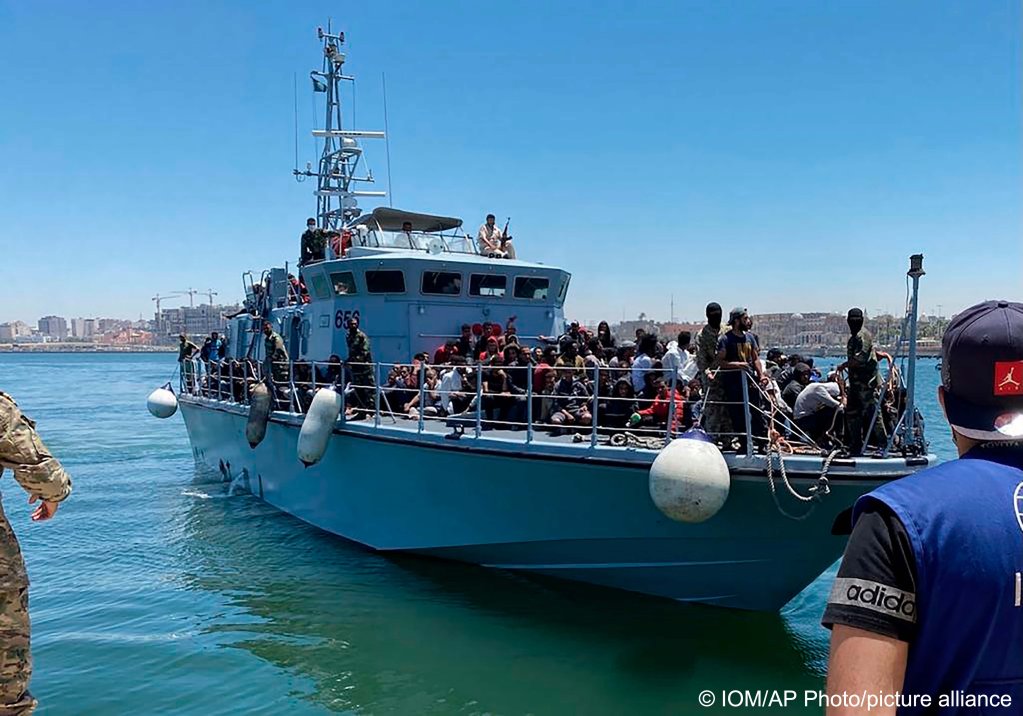 Mijatovic also called on Malta to "prevent the detention of vulnerable asylum seekers and migrants and any arbitrary detention" as well as "invest in alternatives to detention" and "end the detention of migrant children."
Criticism of Europe's treatment of migrants
Mijatovic and the Council of Europe (CoE) have repeatedly criticized Malta and other EU countries for their migration and asylum policies and practices:
The Commissioner for Human Rights was established in 1999 by the Council of Europe, Europe's human rights watchdog with 47 member states.
The CoE is independent and separate from the European Council and other institutions of the European Union.